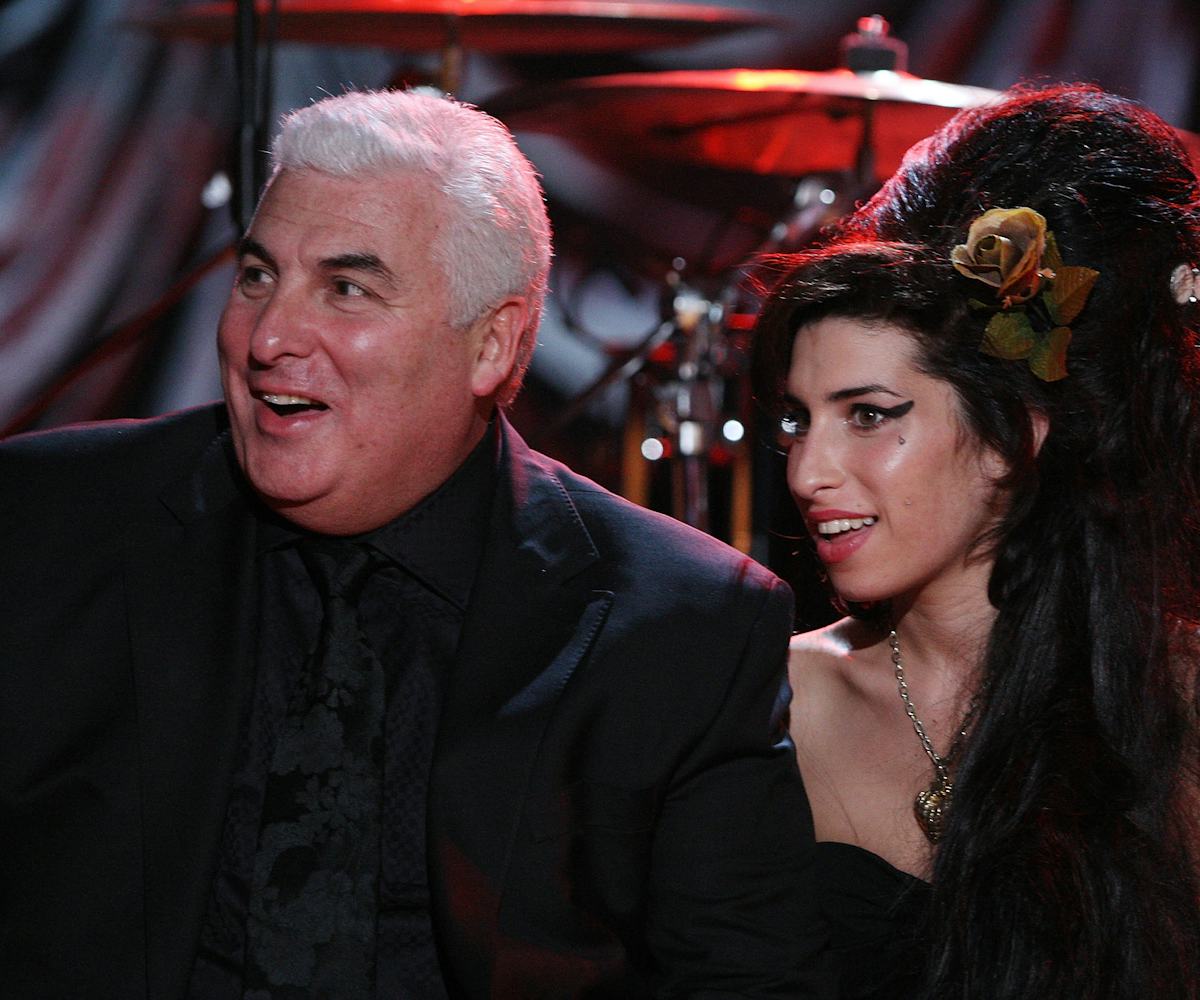 Photo by Peter Macdiarmid/Getty Images for NARAS
Amy Winehouse's Father Continues To Try To Make Money Off Of Her
He's working on a musical "celebrating" his daughter's life
Mitch Winehouse wasn't a fan of the Oscar-winning documentary Amy, calling it a "negative, spiteful, and misleading" portrayal of his daughter, Amy Winehouse. In reality, it outlined ways in which he failed Amy—pushing her to do shows that she wasn't fit to do and asserting that she didn't need to go to rehab. He got dragged for exploiting his daughter for financial gain, and it looks like he's continuing on the same slimey track, six years after her death.
In an interview with The Sun, Mitch shared that he's working on a West End musical "celebrating" Amy's "life and music" for the "near future." He told the publication: "It is something I'd really like to happen and I've said I'm happy for it to go ahead…We want to do something that remembers Amy for what she was, there's so much more to her than just the drugs and alcohol." The show would still include aspects of her struggle with drugs and alcohol, though, as well as her rocky marriage to Blake Fielder-Civil.
It's worth noting that there was another musical in the works in 2012 by a Danish theatre company. It was canceled after Mitch refused to grant the company permission to use his daughter's images or songs. "It will be like any of these unauthorized biographies that are made about her," he told Yahoo! News. "They're only interested in making money and nothing else bothers them… I think it will be a load of rubbish."
Ah, but when the money is going into Mitch's pockets, it's apparently okay. Got it.