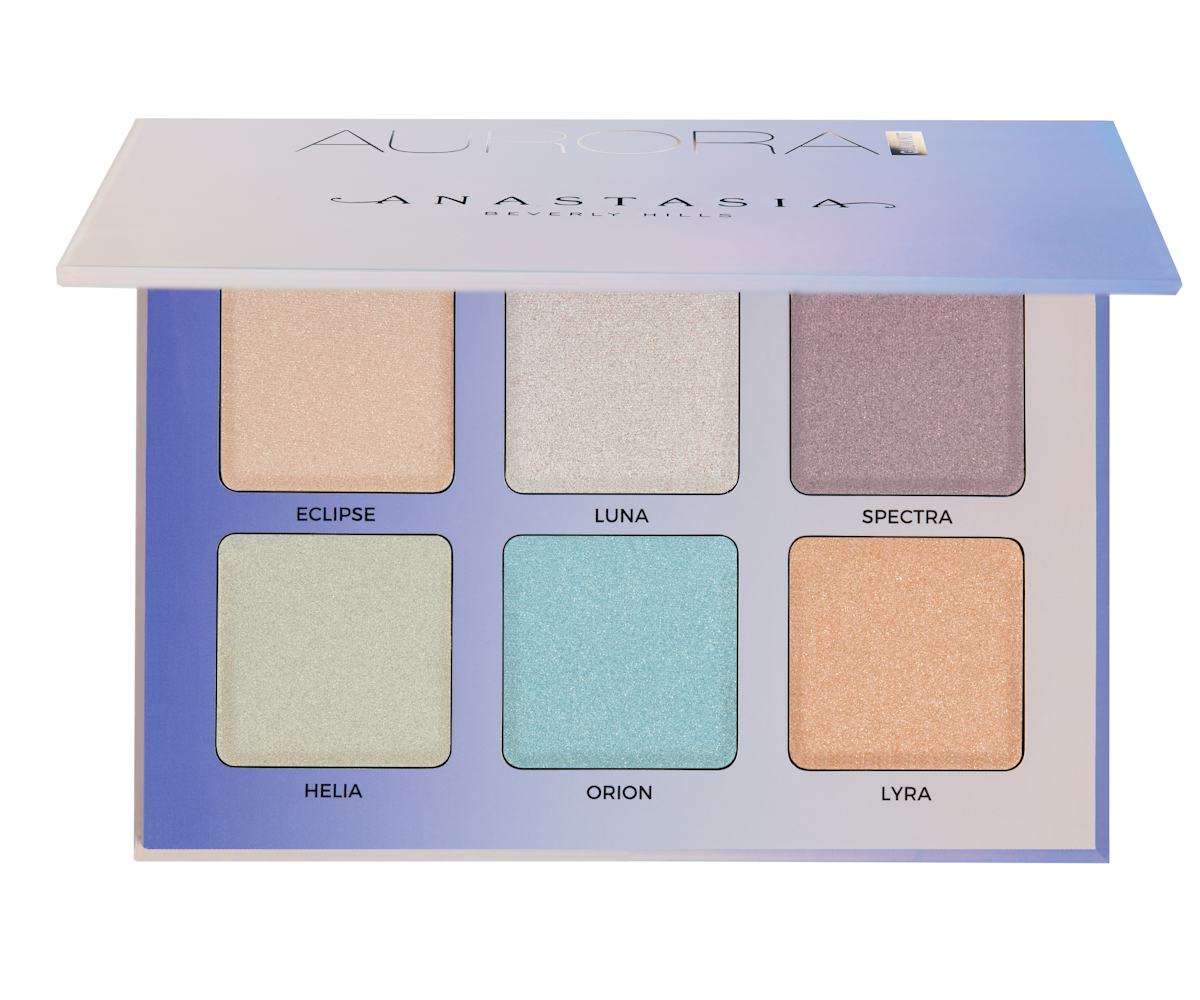 Photo courtesy of Anastasia Beverly Hills
Anastasia Beverly Hills Has A New Drool-Worthy Highlighter
When it comes to highlighting and strobing, you can consider beauty brand Anastasia Beverly Hills the expert, as they have consistently wowed us with their coveted Glow Kits. Jaws dropped when they released the stunning ads for the Sweets version featuring only male models (proving that boys can strobe, too!), and we're still not over our obsession with Moon Child, which contains probably the most magical and mystical shades of highlighter with iridescent blues, greens, and more.
Earlier today, the brand announced that a new member of the Glow Kit family is on the way, and this one is just as gorgeous as ever. Meet the Aurora Glow Kit:
The palette contains six glowing, dreamy shades you just won't find anywhere else, such as Orion, an ocean blue pearl with purple amethyst reflect, or Spectra, a semi-intimidating shade of purple that goes on as a subtle and soft shade of lilac with a blue-green reflect.
These colors aren't just for your cheekbones, either. You can use any of the shades to highlight the eyes and even the body, mixing with a hydrating oil to create your very own all-over body shimmer. Apply it dry for a subtle sheen or a pigment-packed unicorn-like punch.
You can snag the new kit for $40 starting April 4. Let's just hope that this time a thief doesn't get away with a few million dollars worth of these beauties before they launch.