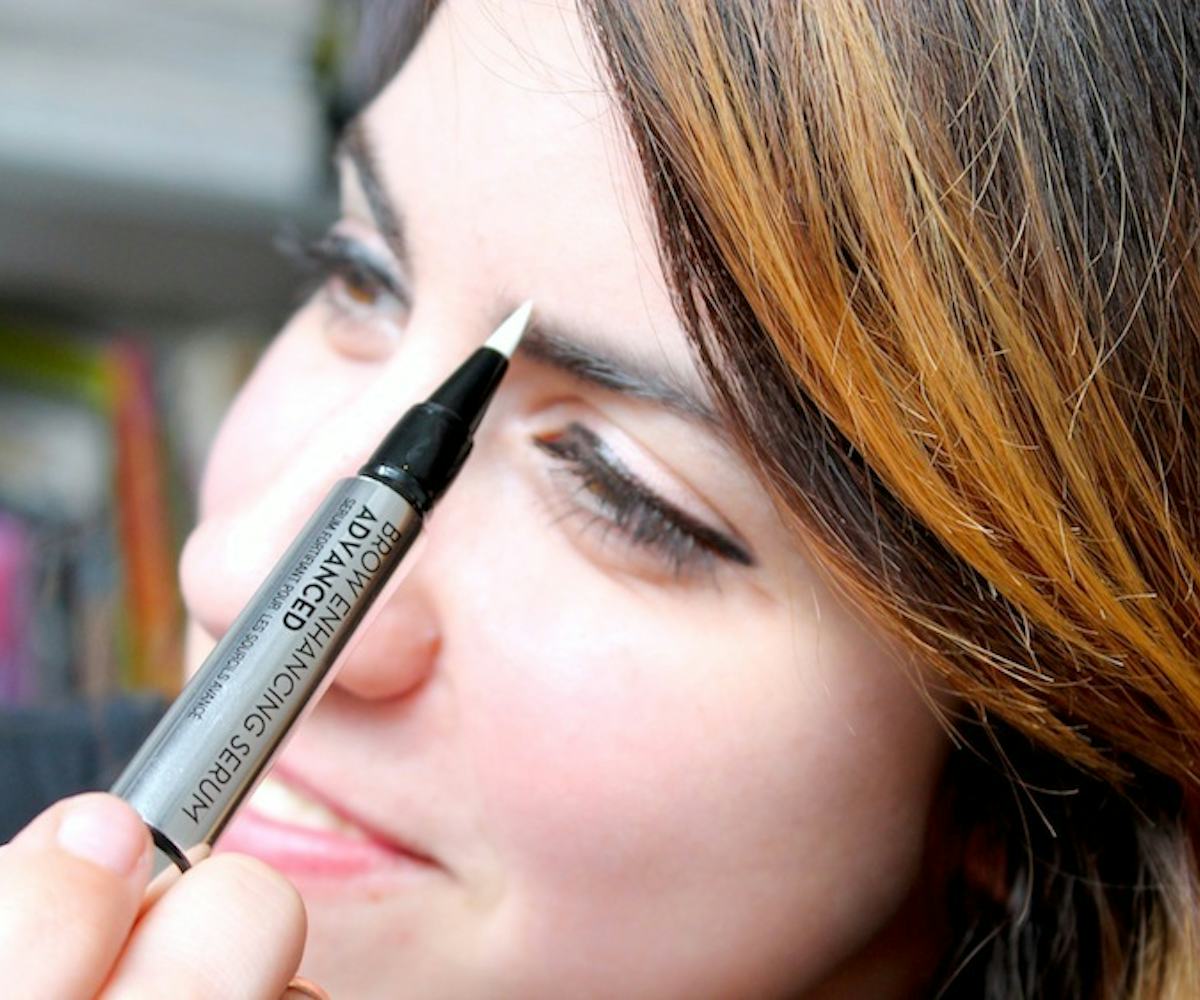 all photos by jade taylor
golden arches
want cara delevingne's brows? we've got the secret.
There is nothing that drives me crazier than girls who claim that their "eyebrow game is on point", when really, all they've done is gone doodle-crazy with their brow pencil and veered towards the Amanda Palmer side of the spectrum. And listen, I'm not trying to throw shade at anyone--if you like that style, then work it, smoochie--but more often than not it's an accidental look girls achieve when they try to Delevingne-themselves...and it is not cute.
Two of my friends, Cristina Piccone and Annie Kreighbaum, are naturally #blessed with the most amazing, gigantic, bushy brows that I would literally sacrifice my first born to have; but since not all of us (ahem, me) were born with such heavenly arches, we must resort to using beauty products to help us fake it till we make it. So please ladies, slowly put down your brow pencil, and let me introduce you to your brow savior: Anastasia Beverly Hills Brow Enhancing Serum Advanced.
Packed with an advanced Pentapeptide chain, botanical extracts, and vitamins, the serum promotes some serious superhero brow growth when used regularly. So if you suffer from lackluster brows, add this product to your beauty ritual (apply once in the morning and once at night), and watch your brows grow like a goddamn Chia Pet.
P.s. Shout out to our Fashion Assistant Marissa Smith for eyebrow modeling for this story and fearlessly testing out the product with me.
Anastasia Beverly Hills Brow Enhancing Serum Advanced, $38
Anastasia Beverly Hills Brow Enhancing Serum Advanced, $38
Anastasia Beverly Hills Brow Enhancing Serum Advanced, $38