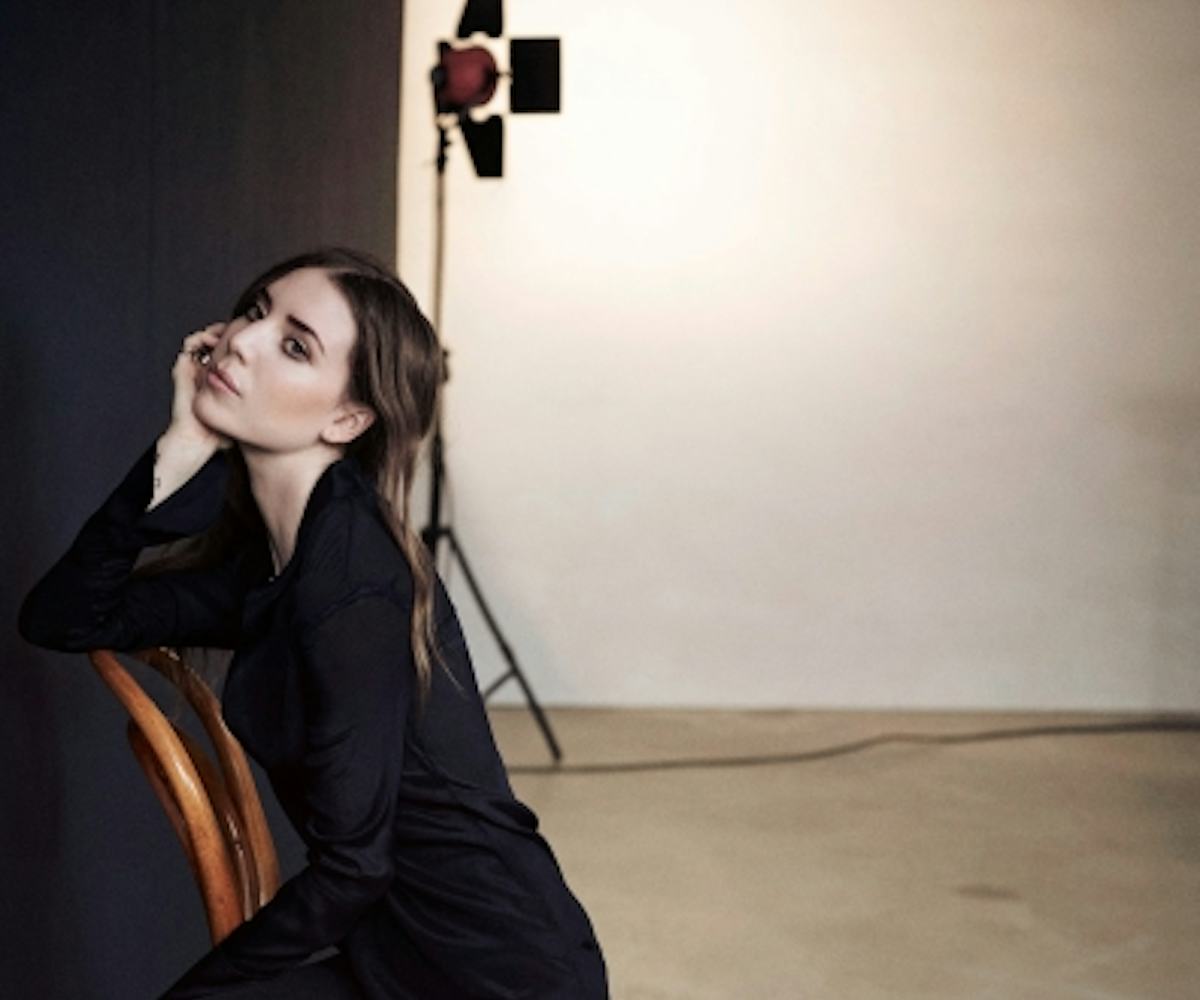 photo via & other stories
this is how the swedes do topshop
h&m's sister store '& other stories' launches in the u.s.
Although designed exclusively by ateliers in Stockholm and Paris, H&M's sister store, & Other Stories, intends to cater to four very different styles, each inspired by a modern metropolis; The looks inspired by Paris come with pieces that are considered gentle and golden, and adorned with lots of beading. Berlin's look is a bit rugged with some tweed to match. From Stockholm's fashion world, you'll find smart, geometric, looks with a tailored fit. The New York state of mind? Practical but glamorous, with stripes and gorgeous details.
Not quite H&M, and not quite COS--& Other Stories officially launched its first U.S. location yesterday. Back in March the first-ever shop opened in London, where their unique aesthetic (at an affordable price range) was introduced, distinguishing the womens-focused & Other Stories from its sibling stores. Creative director Sara Hilden Bengtsson and ready-to-wear designer Behnaz Aram collaborated to create a chic blend of the brand's already well-known labels. & Other Stories is a bit more cohesive than the ever-quirky H&M, and a little less prim-and-proper than COS. Definitely the "middle child" in this family of brands, the style and the prices vary greatly, with everything from simple 11-dollar earrings to 245-dollar wool blazers.
But, they've got more than just apparel to be excited about. They've also released a light, luxurious beauty line (Arabesque Wood Body Lotion--um, yes?). Plus Lykke Li was so into the brand, that the Swedish indie pop star collaborated on her own line of very black, very chic pieces for the wanderlust-driven. & Other Stories is off to a pretty good start if you ask us, and it's safe to say you can find us at its SoHo location for pre-happy hour shopping a few times per week. 
Shop & Other Stories here! And check out our 10 picks in the gallery.
Anaconda Ankle Boots, $275
Raglan Sleeve Dress, $55
Lykke Li Silk Trousers, $175
Bar Triple Ring, $45
Horn Earrings, $39
Masculine Wool Coat, $275
Leather Skirt, $375
Pleat Handbag, $225
Lykke Li Blouse, $100
Leather Platforms, $150