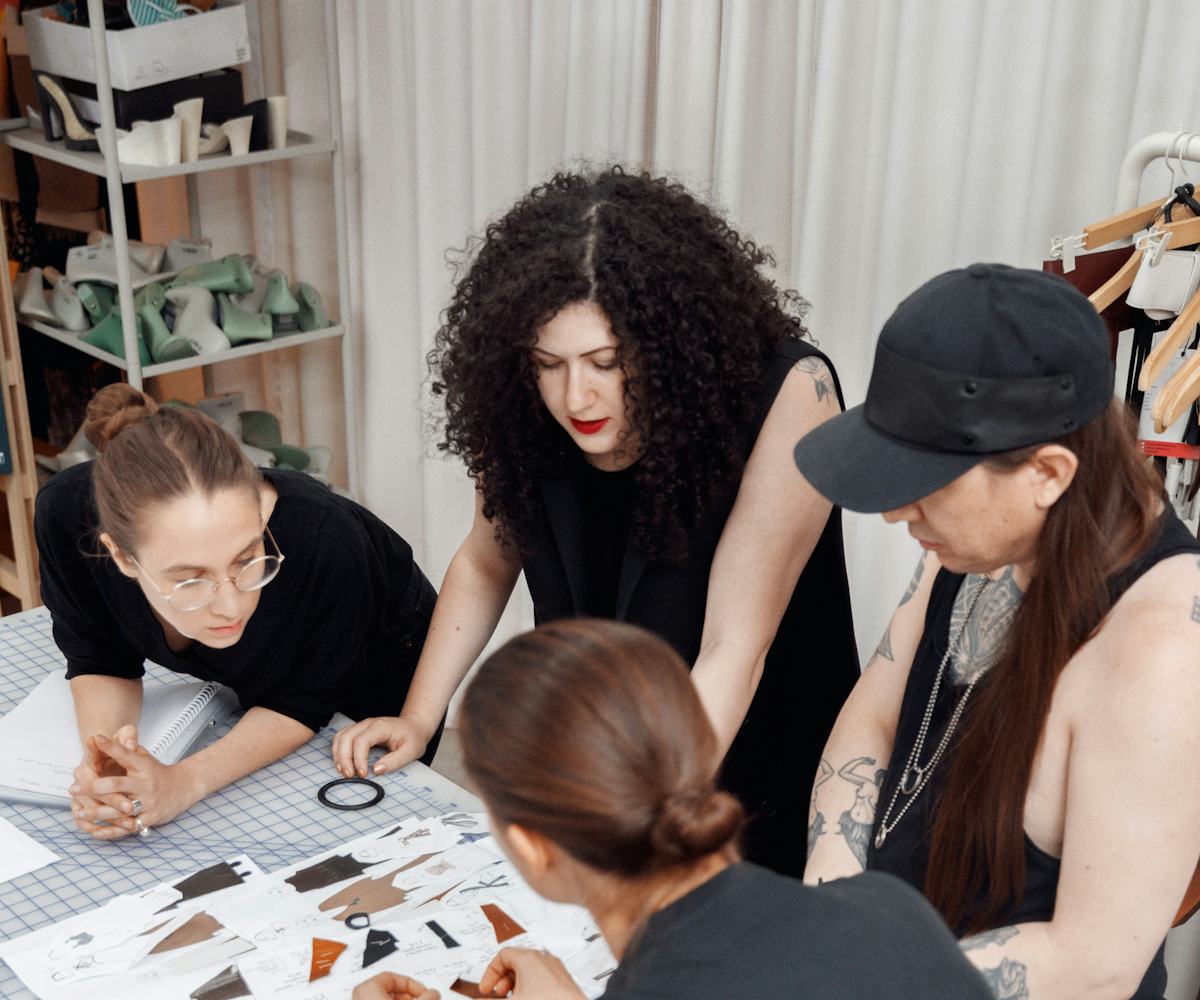 Photo courtesy of & Other Stories
The Next & Other Stories Collab Is Coming Soon
Get ready for a collection of leather pieces by designer Zana Bayne
Just a month after the release of the & Other Stories x Rodarte collection, the retailer has announced its next big collab: leather designer Zana Bayne.
Zana Bayne produces a line of leather handbags and accessories praised for their striking graphic lines and shapes, but the designer is best known for her work with harnesses. Bayne collaborated with her co-creative director Todd Pendu to develop a new collection for the retailer, aiming to create pieces that reach a new audience—one who may have never worn leather like this before.
The collection is comprised of core designs that will effortlessly complement wardrobe staples, making it easy to incorporate into everyday wear. The & Other Stories design team worked alongside Bayne and Pendu to develop a line of ready-to-wear that fits with Bayne's designs. 
"We set out to create a leather collection for modern women, juxtaposing the hard and soft throughout; taking pieces such as the leather harness out of its connotations and making it an elegant accessory for layering over any wardrobe in all types of occasions," said Bayne in a press release.
Overall, the collection will inspire the & Other Stories customer to learn how to incorporate new types of leather accessories into their wardrobes.
While we don't know much just yet, the 30-piece line will range from $29 for leather chokers to $245 for leather bustiers. For those of you who aren't familiar with Zana Bayne's work, her current offerings range from $75 for a choker to $1,750 for a harness dress, making this collaboration quite the steal.
A date has yet to be released, but we can expect the collection to launch this fall. Until then, we'll be keeping our eyes peeled for a sneak peek.