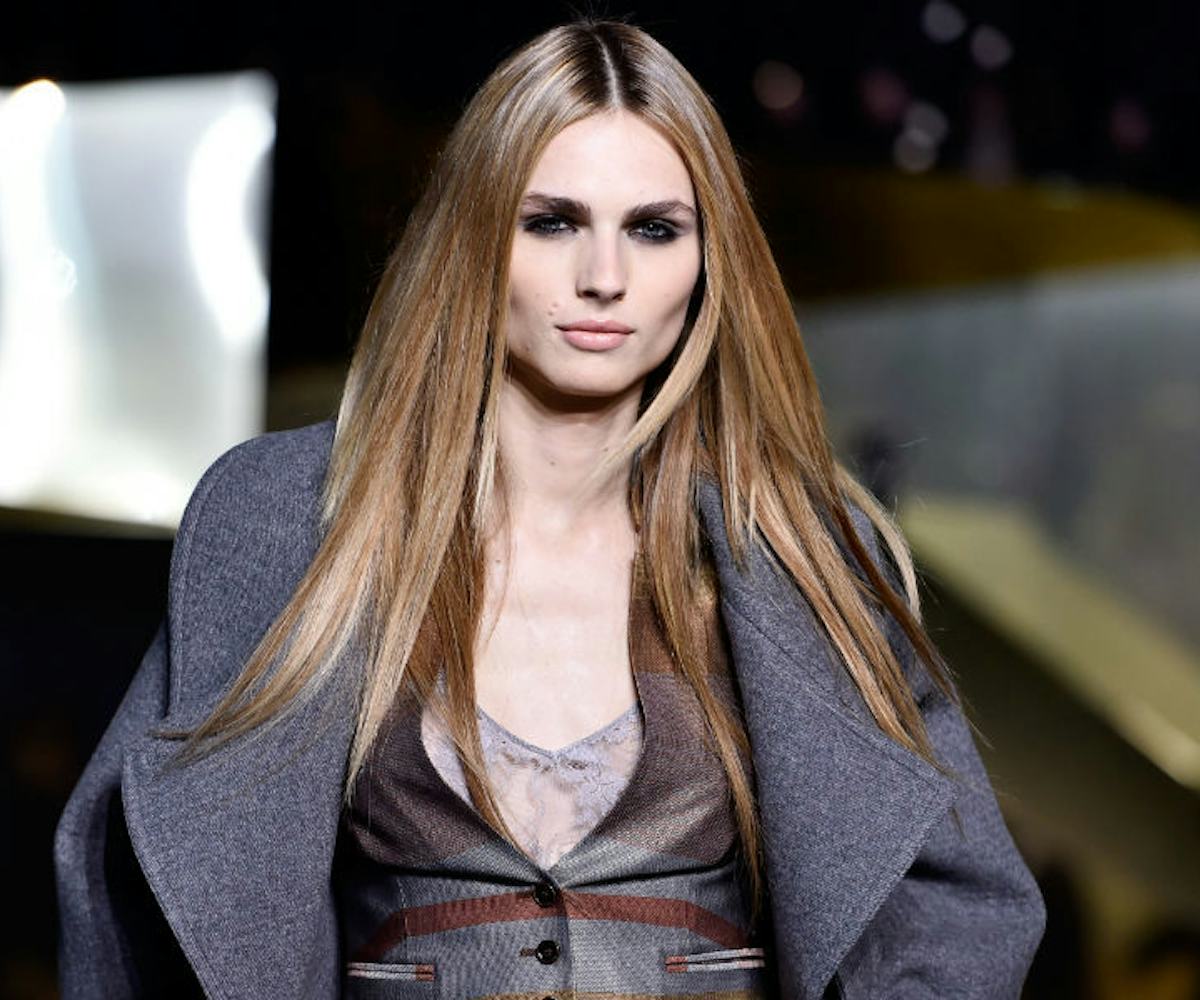 Photo by Pascal Le Segretain/Getty Images.
Andreja Pejić Responds To Miroslava Duma's Transphobic Comments
"Evolution is no stranger to our cause and one day we'll see revolution"
Earlier this week, designer Ulyana Sergeenko and entrepreneur Miroslava Duma got called out for a note Duma posted from Sergeenko which read, "To my n*ggas in Paris." Just a day later, a 2012 video surfaced, this time of Duma condemning Australian transgender model Andreja Pejić and fashion blogger Bryanboy for wearing women's clothing.
In the video, Duma is seen calling Bryanboy "weird," misgendering Pejic, and stating that she would never feature either on her fashion and lifestyle site Buro 24/7 because she cares "about the beauty and purity of the images we publish." She issued an apology (her second in one week), and both Pejić and Bryanboy have released their own responses to Duma's offensive comments since then.
Referring to the incident, Pejić writes: "I wont say it wasn't hurtful. However, instead of focusing on this blatant ignorance, I couldn't help but realize the contrast between the state of our business today in comparison to 2012, the year of this video."
To date, Pejić walked for designers like Marc Jacobs and appeared in publications like Vogue. A lot has changed in the past five years, she says, which she's grateful for. "I remember when I was one of only two people representing a specific 'trend' that many people would now place under the title 'gender diversity in the fashion space,'" she writes. "Today we are part of a movement of unique talent that is smashing the old categories that once stood and proudly displaying a spectrum of age/color/gender/class." She acknowledges that she does think people like Duma deserve the chance to grow and overcome ignorance and includes a special shout-out to her "lil sisters, bros and non binary siblings" who have experienced discrimination. "Please remember, chin up ALWAYS! Evolution is no stranger to our cause and one day we'll see revolution," she concludes. 
Bryanboy also weighed in on the matter, emphasizing that he's found a home within the fashion industry and how clothes (both men's and women's!) have served as a way for him to express himself. He echoes Pejić's sentiments that he believes people can change, but that "Homophobia, transphobia and racism should never, ever, EVER have a place in society. Boo! Hiss! Go away!"