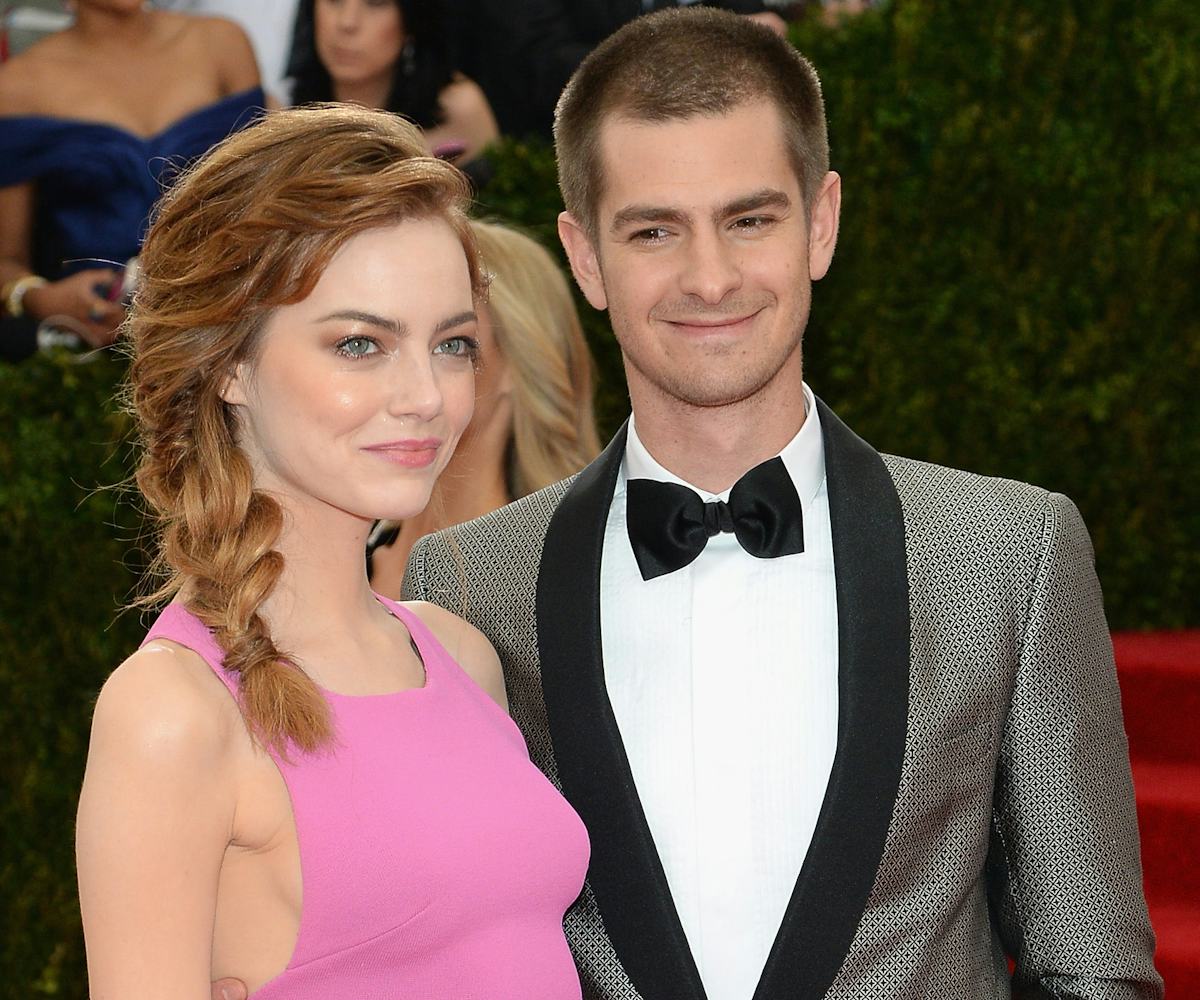 Photo by Dimitrios Kambouris/Getty Images
Emma Stone & Andrew Garfield have some sad news
Emma Stone and Andrew Garfield have been one of our favorite couples for as long as we can remember. We've been rooting for them since their Amazing Spiderman days, and have enjoyed seeing every adorable moment that has been captured between the two of them by the paparazzi. 
When we heard that the couple was allegedly breaking up back in April, we didn't want to believe it and hoped that it was just a rumor. (At the time, sources claimed that they were spending time apart because their busy schedules didn't allow for enough time to spend together.) Unfortunately, E! has reported that the split was real as a close source confirmed that the relationship ended months ago. "There is definitely still love for each other there," the source said. "They remain close and are on good terms."
Sometimes space and distance makes the heart grow fonder, but we're not sure if that's going to cut it this time. But if our dream couple can't make it work, is love even real? We'll figure out how to move on eventually, we just need to find all the shattered pieces of our broken hearts.