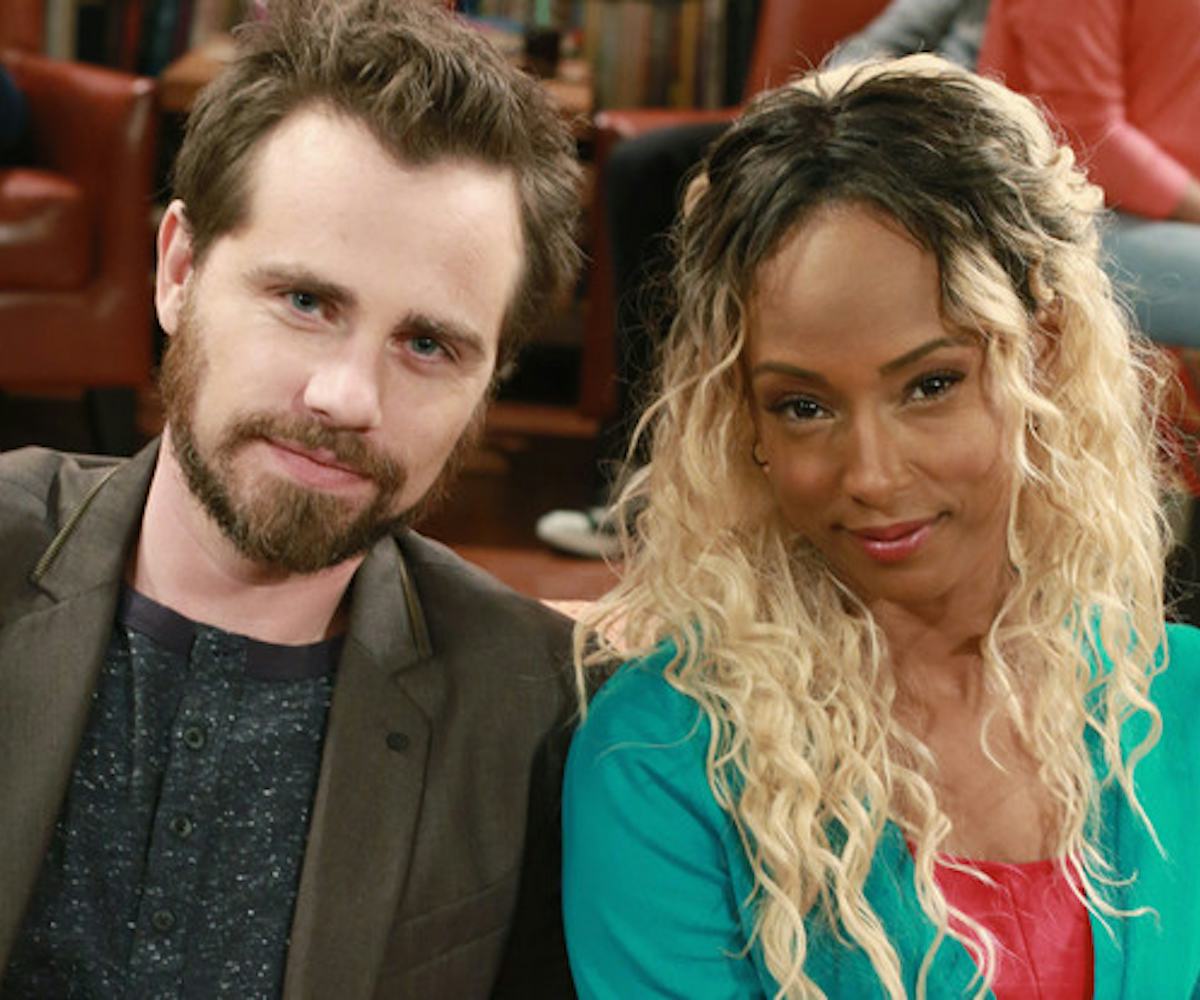 photo credit / Disney Channel
angela and shawn from 'boy meets world' reunite
rekindling old flames on 'Girl Meets World'
Expectations = officially exceeded.
Spoiler alert that is over a decade old: Hearts of Boy Meets World fans all over the world were shattered when Angela (Trina McGee-Davis) cut her relationship short with Shawn (Rider Strong) to move to Europe. But it looks like we have newfound reason to hope: after 15 long years, the two characters are reuniting—and you'll miss it if you don't watch the latest Girl Meets World tonight on Disney Channel.
Cue the love triangle, because Shawn's relationship with Maya (Sabrina Carpenter) is back in full gear. In tonight's episode, titled "Girl Meets Hurricane," Cory and Shawn take the girls out for a fun night, but just as Maya feels closer to Shawn, Angela comes back into his life and risks ruining the relationship. Shawn's late father Chet, played by Blake Clark, will also be returning to the show, though it won't be in a way you might expect.
Girl Meets World creator Michael Jacobs teased fans about this possibility while talking to E! News at the 2015 ATX TV Festival. "What the audience wants and expects will not be what the audience is going to receive," he said. "The reason is that we decided we wanted to write what was real. Instead of doing a television ending, we looked very closely at where the characters were when we left the series and what really would've happened to them. And that's what's going to happen. The relationship is lovely and the episode ends that they're in a good position, but I think there's a big surprise to come."