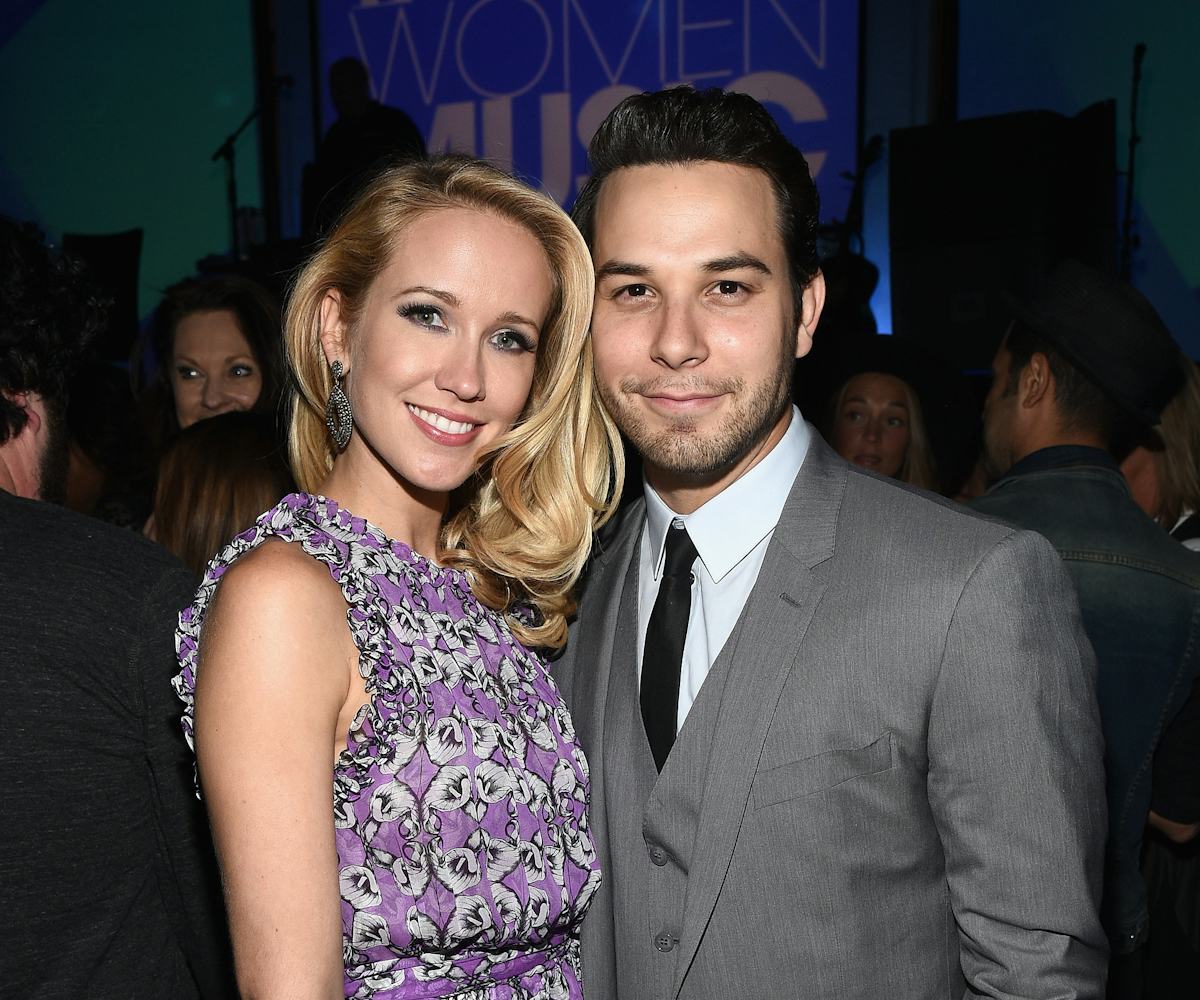 Photo by Michael Buckner/Getty Images
Anna Camp And Skylar Astin Are Engaged
Sometimes, when a boy and a girl like each other very much and just so happen to be working on one of the most successful movie franchises in recent years, they fall in love. It's a cute story that's sparked many a Hollywood love story and realized many a fan fiction tale, and it just so happens to be newly engaged couple Anna Camp and Skylar Astin's reality. 
Since the Pitch Perfect co-stars publicly announced they were dating in June 2013, they've satiated the general public's interest in their relationship with a steady stream of pictures and sweet captions on social media. Yesterday, they both posted a picture announcing their engagement, replete with heart emojis and exclamation points. 
Following suit, Internet-goers took to their own platforms to express their excitement. A lot of words like "aca-awesome" and "aca-excited" were used, and speculations about what wedding song they would sing were made. Will there be a group performance? Will Elizabeth Banks and John Michael Higgins provide live commentary during the ceremony? Will there be choreographed dance sequences throughout? Only time will tell.