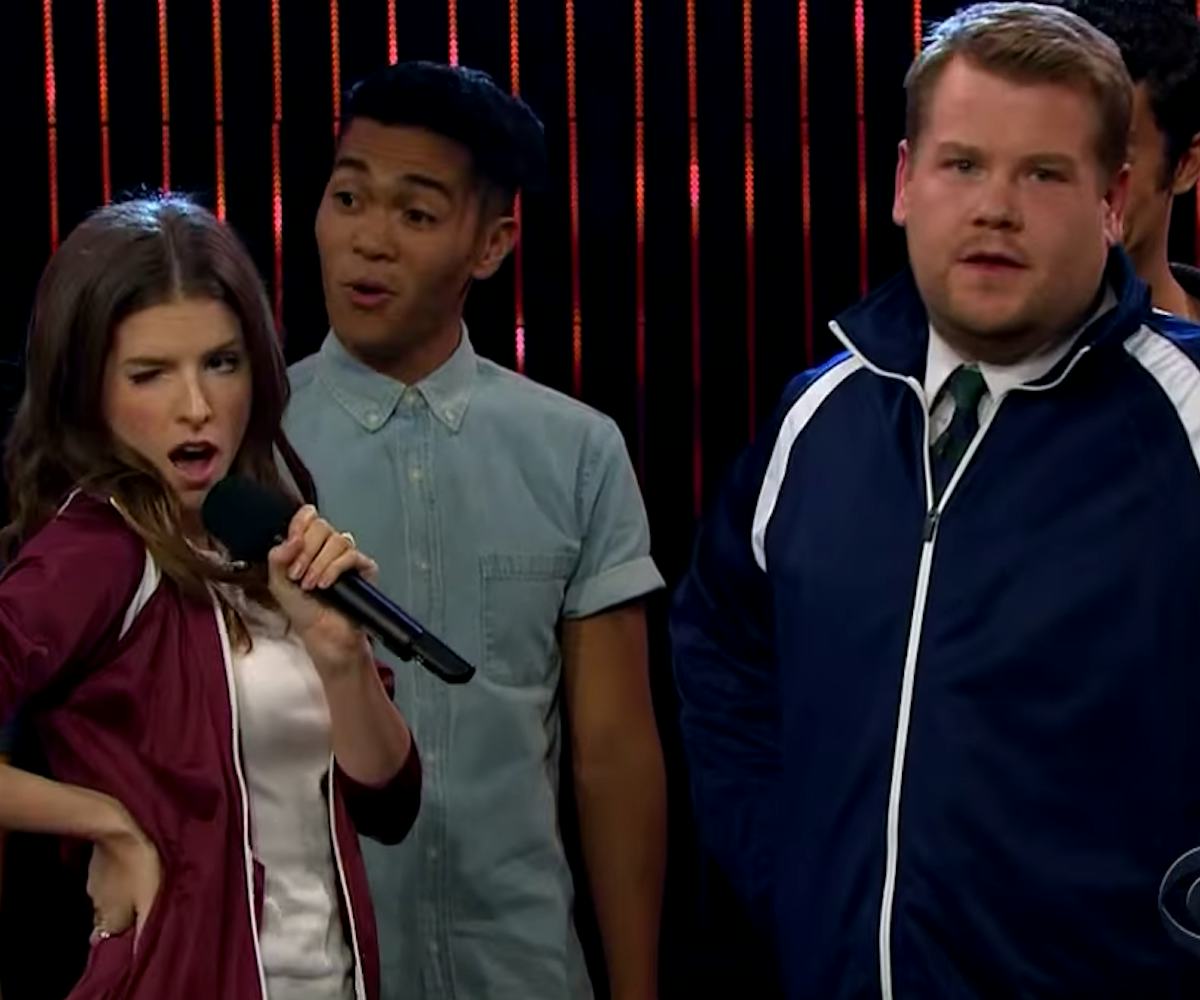 Photo via CBS
anna kendrick and james corden had a singing duel
As the new host of the Late Late Show, James Corden may have temporarily stashed away his musical ambitions to focus on his budding career as a talk show host. But that doesn't mean the Brit is going to let anyone else forget that he has some serious pipes (remember Into the Woods?). But Corden's brags about being the best a cappella singer of all time have led to a challenge from a worthy opponent—none other than his Into the Woods co-star, Pitch Perfect actress Anna Kendrick.
Kendrick showed up to the Late Late Show stage to challenge Corden to a Riff-Off with backup vocals provided by a capella group The Filharmonics. With categories like "See Ya Later Songs" and "Songs That Will Kill You," the singing duel was complete with plenty of throwback songs, with tracks from *NYSNC and Pat Benatar. With a final mashup, Kendrick and Corden combined their vocal talents for an "Into the Woods-style" duet, reminding us once more that two great singers is better than one—and also that these two are surprisingly decent at rapping. Could there be a spot for the late night host in Pitch Perfect 3?
Watch the sing-off below to find out who won the battle of the vocal chords. 
(via Vulture)