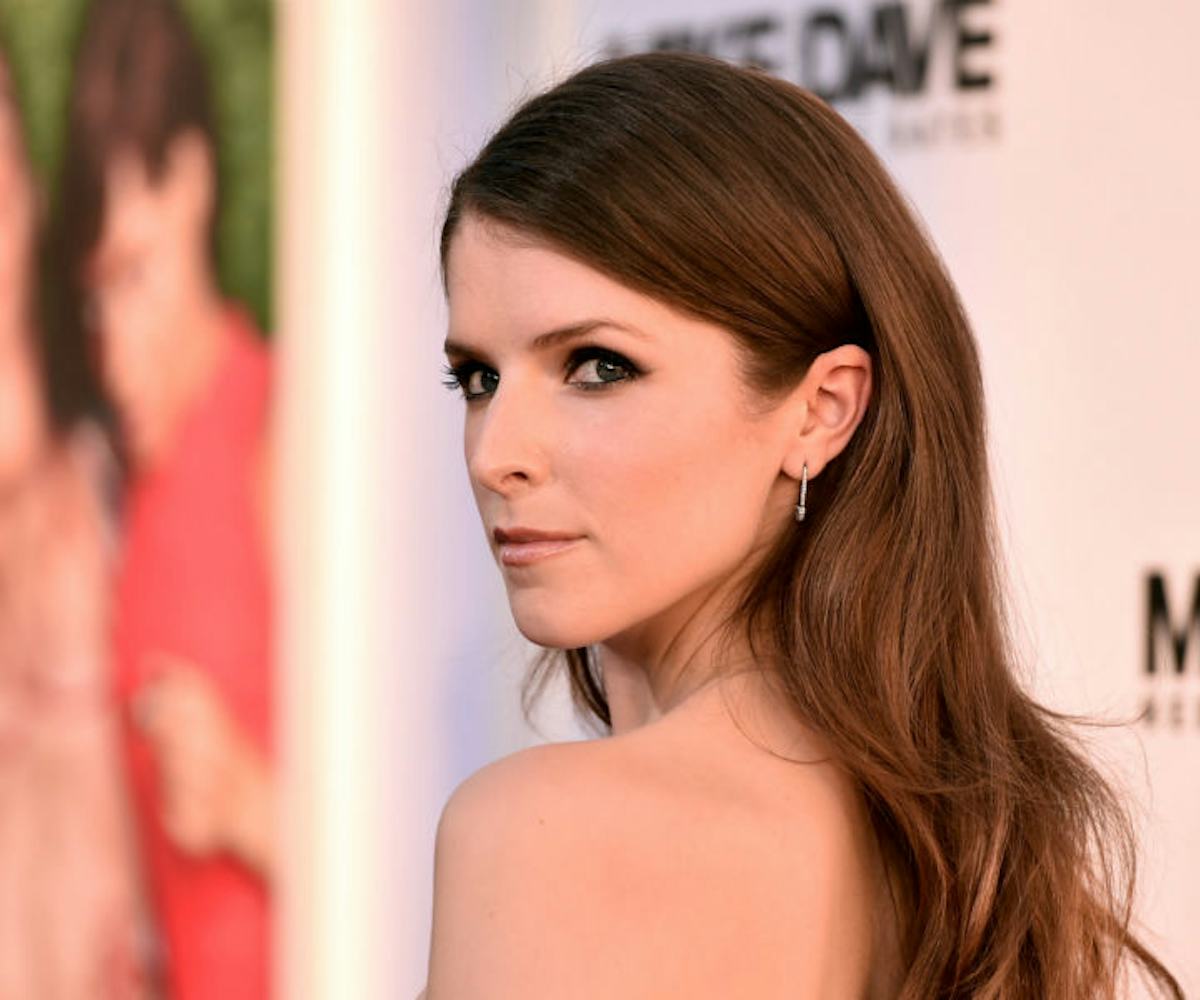 Photo by Alberto E. Rodriguez/Getty Images.
Anna Kendrick Wanted Her And Brittany Snow To Get Together In 'Pitch Perfect'
"I thought it would've been really cool if it would have ended up coming to fruition in the end"
Anna Kendrick discusses her sexuality, among other things, in a recent interview with Pride Source.
The actress was asked if she ever thought any of her "girl crushes" from the past were or could have been romantic, to which she shares: "There's somebody I'm still friends with, and when we met we kissed. This was after high school, and it was the first time I had kissed a girl where it wasn't just, like, we're at a party and boys are watching! That horrible performance silliness." Tell that to Katy Perry! Kendrick goes on to say: "I think I haven't had that emotional love for a lady, which isn't saying it could never happen to me."
Kendrick is promoting her new film, A Simple Favor, where she plays Stephanie, a blogger looking to get to the bottom of her friend Emily's (played by Blake Lively) disappearance. The two stars reportedly share a kiss in the film and have to deal with some confusing feelings they have for each other.
In addition to the upcoming film, Kendrick also talked about the (somewhat problematic) teaser of a relationship between her and Brittany Snow's Pitch Perfect characters. "I definitely wanted to have an ending that was a Bechloe ending," she says, referring to the pair's couple name—Beca and Chloe. "We did shoot one version where Brittany and I tricked everybody into just shooting one that was just the two of us getting together." But, alas, it didn't make it into the movie. If they end up doing a fourth film, though, she says she's willing to "fight tooth and nail for it."
Read the full interview over on Pride Source.