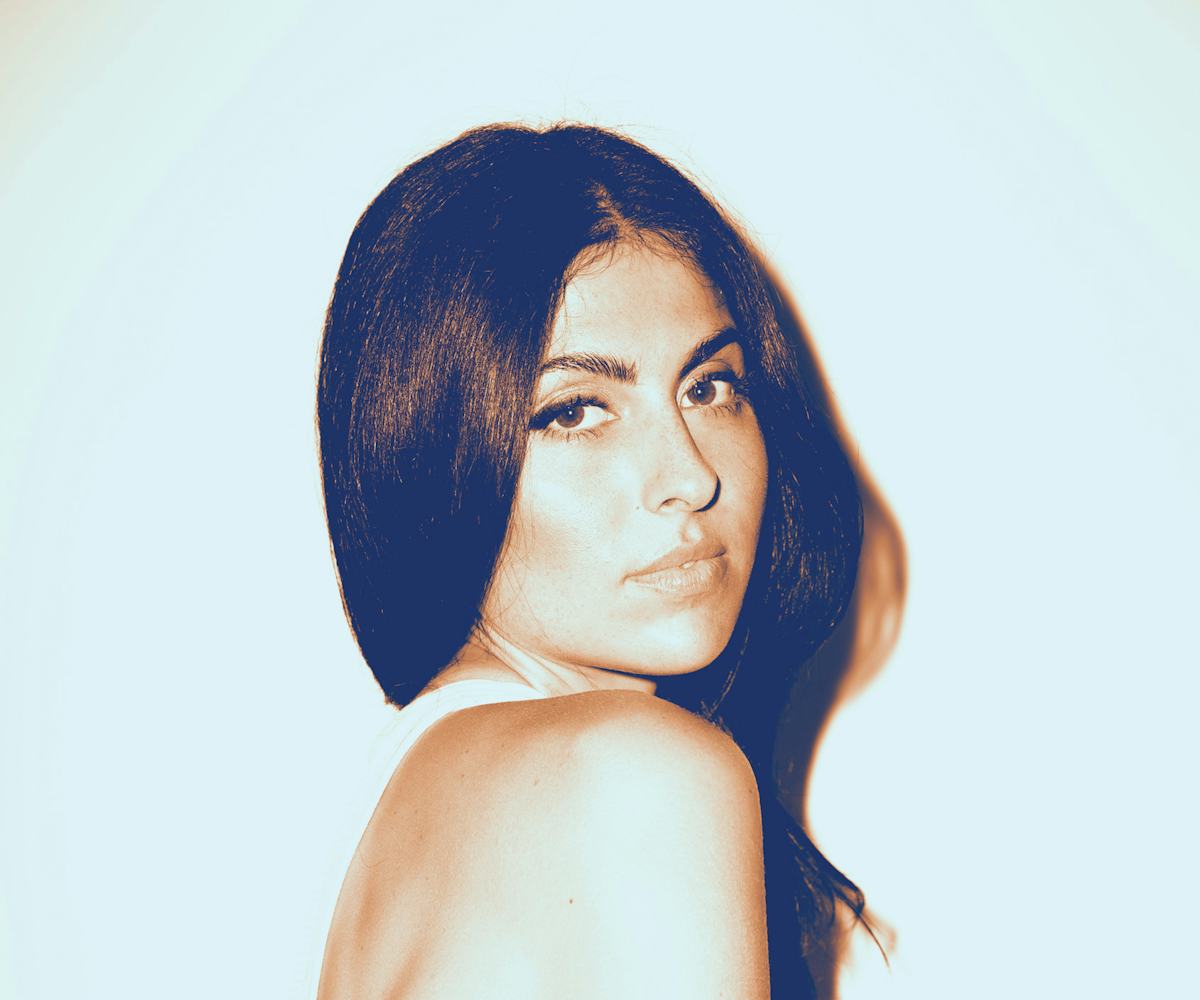 meet anna lunoe
she's going on tour with the weeknd, and we've got your exclusive backstage pass!
When you work at a place like NYLON, that means part of your job description is to chill with really cool girls on a daily basis. And when it's someone as fun, talented, and generally awesome as Anna Lunoe, we have to introduce her to everyone else. The Sydney-bred DJ and producer may have originally sharpened her skills Down Under, but she's spent the last couple of years in Los Angeles making a name for herself. Weaving electronic beats seamlessly into lilting vocals and a sound that throws back to '90s house music, she's brought the party--literally-to sweaty dance floors and fashion shows for Chanel and Louis Vuitton alike.
Starting today, Lunoe begins her first U.S. tour with The Weeknd and Banks-- meaning, the party's about to get a lot bigger. "I'm a diverse artist and I love to play different genres and crowds, so this is my ideal situation," she told us of her new gig spinning between sets. "I think it's always amazing to expose people to music that they might not get access to. I try to make mine non-exclusive, genre-wise, so everyone can appreciate it."
Although there's no question you should check out Lunoe, Banks, and The Weeknd when they perform at venues like New York's Radio City Music Hall and The Greek Theater in LA, seeing them onstage is 
clearly only half of the story. She's going to keep us posted on everything in her NYLON tour diary starting next week! This means we can get the full scoop on what really goes down before, after, and during shows (she says she bought a whole box of disposable cameras to document the entire experience for us). 
After all, Lunoe puts it best: "When you're in a bus with a bunch of and you're all going to the same place, there's bound to be something fun and crazy happening!" Can't wait to be along for the ride.
Check out Anna Lunoe's tour dates here and see what to expect with the exclusive premiere of her new single "Breathe" right here! Friday means dance party, and there's 
no
better time to get it started than right this second.