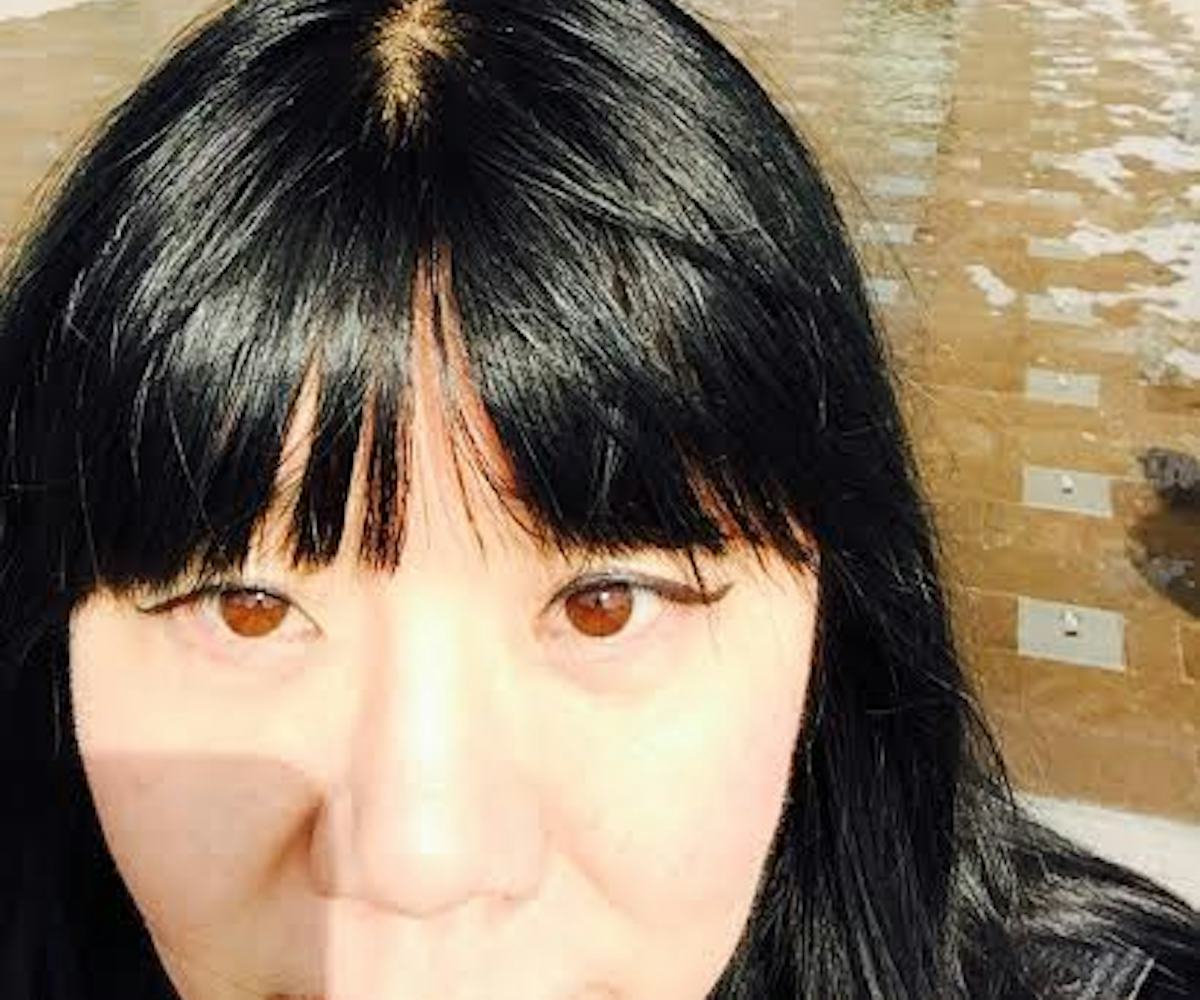 photo courtesy of anna sui
anna sui's travel diary
take a trip across the pond
Anna Sui was at the forefront of the bohemian New York club scene in the 1970s. With her psychedelic-inspired designs and affinity for bright colors and lush prints, Sui's creations quickly made their way across the pond, influencing pop culture and fashion in innumerable ways. So, a few weeks ago, Sui took a trip to London to speak with U.K. fashion design students at Bath in Fashion. Click through the gallery to see her exclusive travel diary.
Related Articles:
Listen To Anna Sui's Fashion Week Playlists
Heading into Central Saint Martins for my talk!
With the students of Central Saint Martins
Love the bathroom tile floors at Chiltern Firehouse!
"Black Willow" pattern dishes by Burleigh...my favorite!
Selfie in front of the Statue of Eros
Lunch with fashion legends David Sassoon and Zandra Rhodes
At Pace London's exhibition, "A Strong Sweet Smell of Incense"
The show is about the influential art dealer, Robert Fraser.
A portrait of Robert Fraser by Larry Rivers
I love the bar at the Ritz
In front of the British Museum
With Roksanda Ilincic
With my dear friend Tim Blanks at the Farfetch dinner
Pieces from my Spring 2000 Rococo Gypsy collection showcased at the "Georgians" exhibition at the Fashion Museum in Bath.