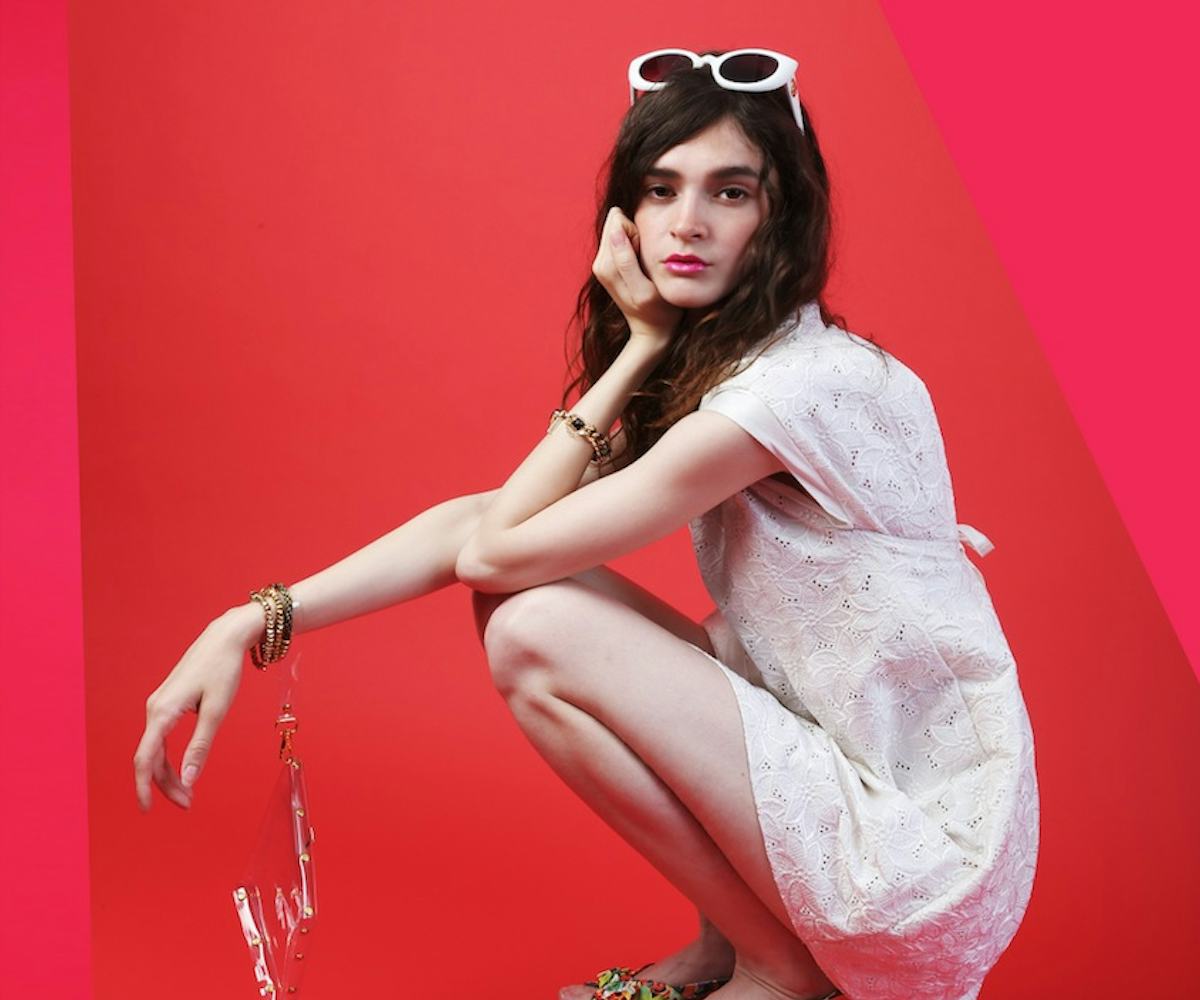 model citizen: annabelle tsaboukas
on malaysian food, environmental studies, and the pet shop boys.
You've seen their faces on the NYLON Shop, now get to know the models behind the clothes in this new weekly feature. Start girl crushing on Annabelle Tsaboukas in our pop quiz below!
Name: Annabelle Tsaboukas
Hometown: Born in Oakland, CA. Raised in Brooklyn, NY.
Instagram/Social Handle: AnnabelleTsaboukas
Email: annatsaboukas@gmail.com
Agency: Supreme Management 
1) Favorite place to grab a bite in NYC?
I'd go 20 minutes out of my way just to eat at this little Malaysian restaurant hiding in a tunnel in Chinatown called New Malaysia. 
2) Go-to pump up jam?
Too many. I don't know if it counts as "pump up" but I'm in a phase right now where I listen to "Love is a Bourgeois Construct" by the Pet Shop Boys on an infinite loop. I'm kind of crazy about Sia's "Chandelier," too. 
3) Item in your closet you can't live without?
Probably a pair of AG faux leather leggings.
4) How long have you been a model?
Four years this fall. I started right after high school.
5) When you're not running to castings, you are...
Running to class. I am double majoring in Chinese and Environmental Studies so I feel like I never have a free moment. But if I do manage to find some time for myself I usually spend it at karaoke with my friends or staying home obsessing over my cat.