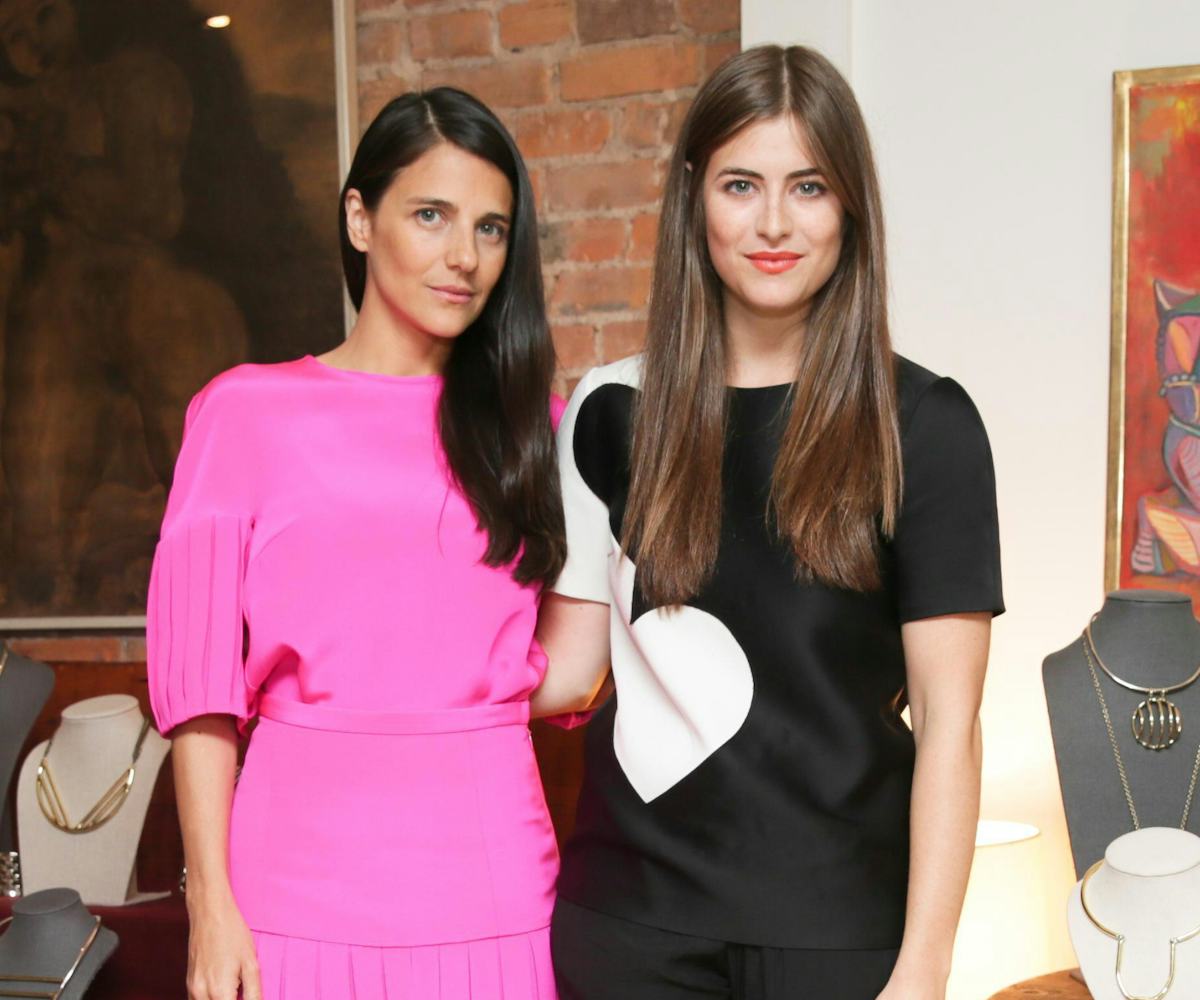 designers to know: anndra neen
make room in your jewelry collection for these seriously cool sisters.
Fashion Week isn't just about the big name superstars. It's also about the emerging designers on their way to the top. So every day we're shining the spotlight on up-and-coming labels we love. Keep checking back here to see which brands everyone else will be talking about tomorrow. 
Phoebe and Annette Stephens, otherwise known as design duo Anndra Neen, believe everyone has a warrior princess inside of them. And for spring '14, they want you to let her out.
Since 2009 the sisters have made a name for themselves for their electric jewelry and accessories (serving as arm candy for Nicole Richie, Drew Barrymore, and even Michelle Obama), but this season their eye for detail really comes to the forefront. 
The presentation took place in Pheobe's sun-drenched apartment 
and showcased the label's Aztec influence in bib necklaces, bangles, and hammered metal clutches. Inspired by the girls' travels to Morocco and Mexico (as well as places on their must-visit list), Anndra Neen's structural designs are enough to tide us over until our next far-flung vacation. 
Learn more about Anndra Neen
.