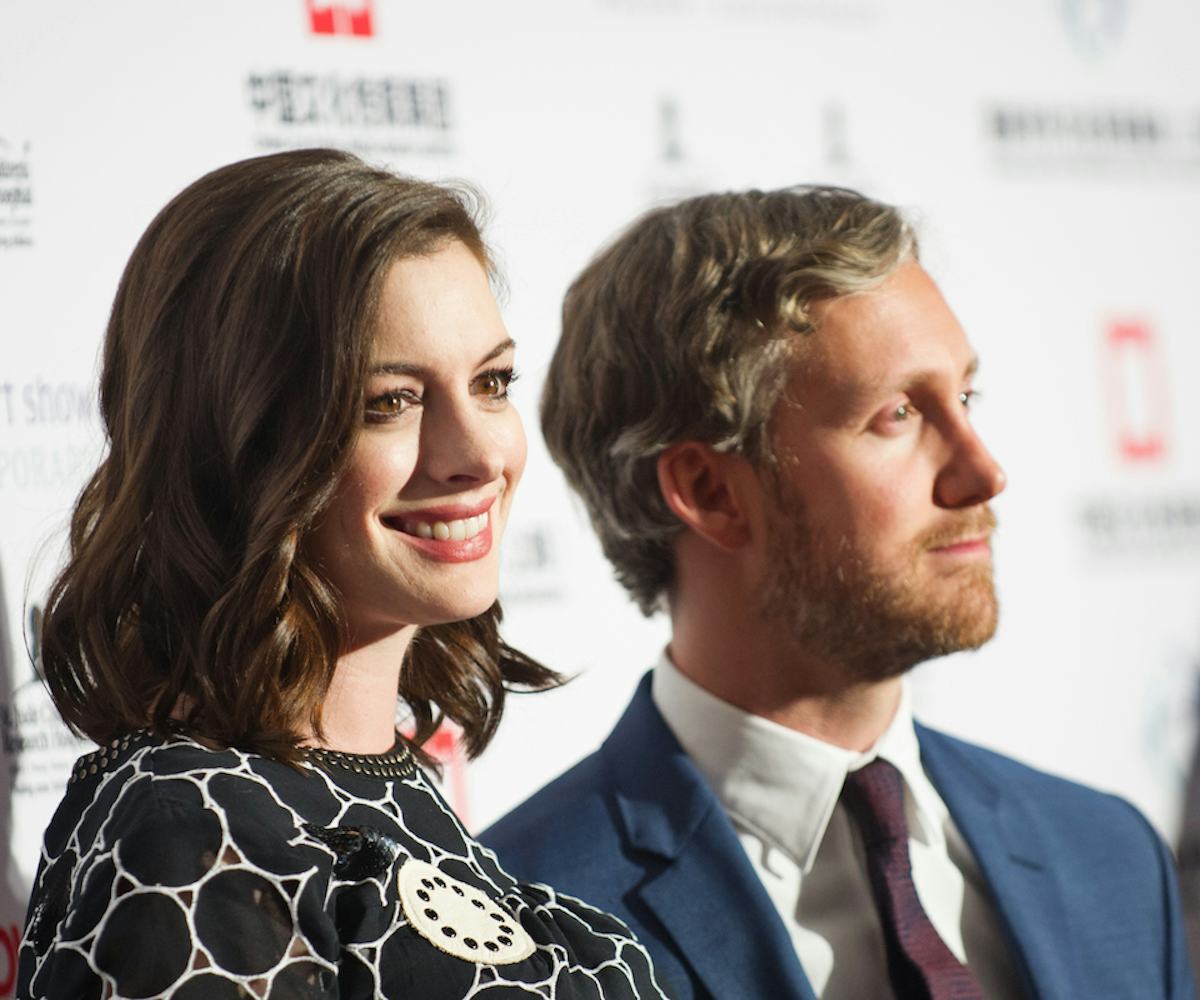 Photo Emma McIntyre/Getty Images
Anne Hathaway Had A Baby And Its Name Is…
Surprise! Not only did glamorous theater kid (and Oscar winner) Anne Hathaway have a baby with her husband, Adam Shulman, she had it last month and didn't tell you. That's right, Hathaway gave birth to her first child, a boy, on March 24, holding off on alerting the public for a full two weeks. It's a move in line with the generally private way she lives her life. Good for you, Anne, and congratulations.
It's been an interesting pregnancy for Hathaway, who took control of her public appearance after being hounded by the paparazzi while on vacation. Whatever, she looked beautiful when she took to the red carpet earlier this year. 
Hathaway and Shulman, who coupled up back in 2011, have been married since 2012. Oh, and the name! That's what you were waiting for—the name! Hathaway and Shulman's son is named Jonathan Rosebanks Shulman, pretty straightforward and classy if you ask us. Welcome to the world, kid.
(via E!)