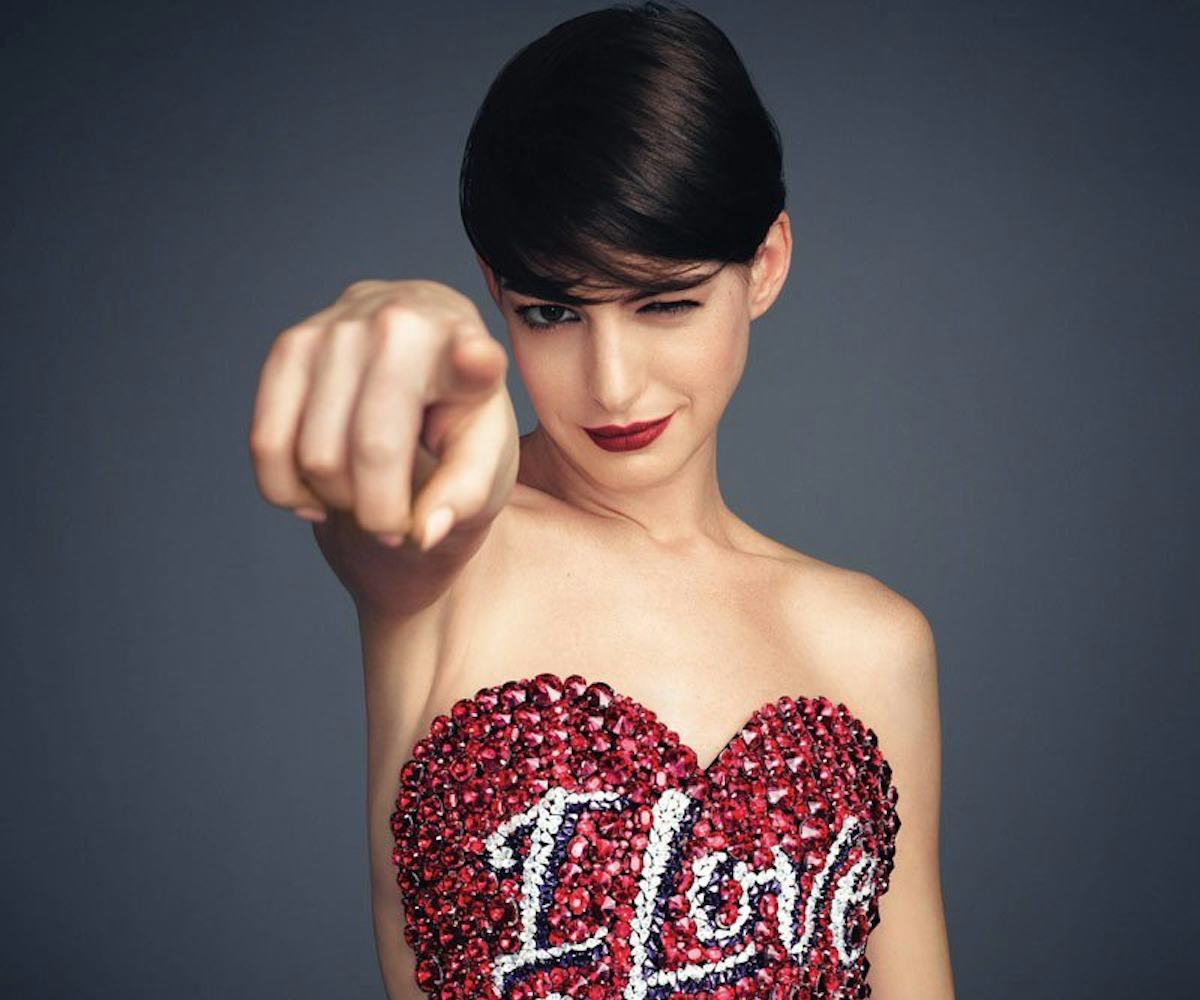 photo by alexi lubomirski for harper's bazaar
everyone hates anne hathaway & she's okay with that
When Anne Hathaway gave her Golden Globe and Academy Awards acceptance speeches, she had done nothing wrong: she had said nothing offensive, she wasn't rude or disrespectful. She just came across a little "try-hard." And for that, she received an unprecedented amount of hatred and disdain from the online community, one that continues to this day. So what do you do when it seems like the entire world hates you? According to Hathaway, you "grow from it." 
As she told Harper's Bazaar, after the "Hathahater" controversy, she did view herself differently. "[I felt] shocked and slapped and embarrassed," she says. "Even now I can feel the shame." Even the film industry became conflicted about Hathaway's career as an actress—one that just won two major awards, we might remind you. "I had directors say to me, 'I think you're great. You're perfect for this role, but I don't know how audiences will accept you because of all this stuff, this baggage.'" 
Thankfully, Hathaway's career has picked up. She's currently filming The Intern, in which she will star alongside Robert DeNiro, and her new film, Christopher Nolan's Interstellar, premieres at the beginning of November. So where is she now, at this point in time? "People treated me a certain way. But I've grown from it. And I don't feel sorry for myself." And she shouldn't. 
"I've realized that don't need validation from anybody," she also told Elle UK. "At all. I'm not sitting here now worrying, 'What do you think of me?' With all due respect, you [the interviewer] seem like a lovely lady, but I don't need you, or anyone else, to like me. And, that's so liberating. It's a big reveal, man."
Oh, also, in case you were still unsure about her, listen to this cute bit, from Harper's Bazaar: 
"I have no problem making the first move when I see a guy I like," she announces. Like with Shulman, her husband of two years. "I was in L.A. when I met him. I was told he had a girlfriend, and I backed off because I'm not that girl. Then when I found out six weeks later that he didn't have a girlfriend, I was like, 'We should throw a party. We should invite Adam.' " And the rest is history. "From the very first second we knew it was a very powerful and exciting connection we had," she says. "And it just gets better." Shulman is widely acknowledged to be one of the nicest chaps around. "There's no pushing him around," she adds, "but he's so gentle and present."