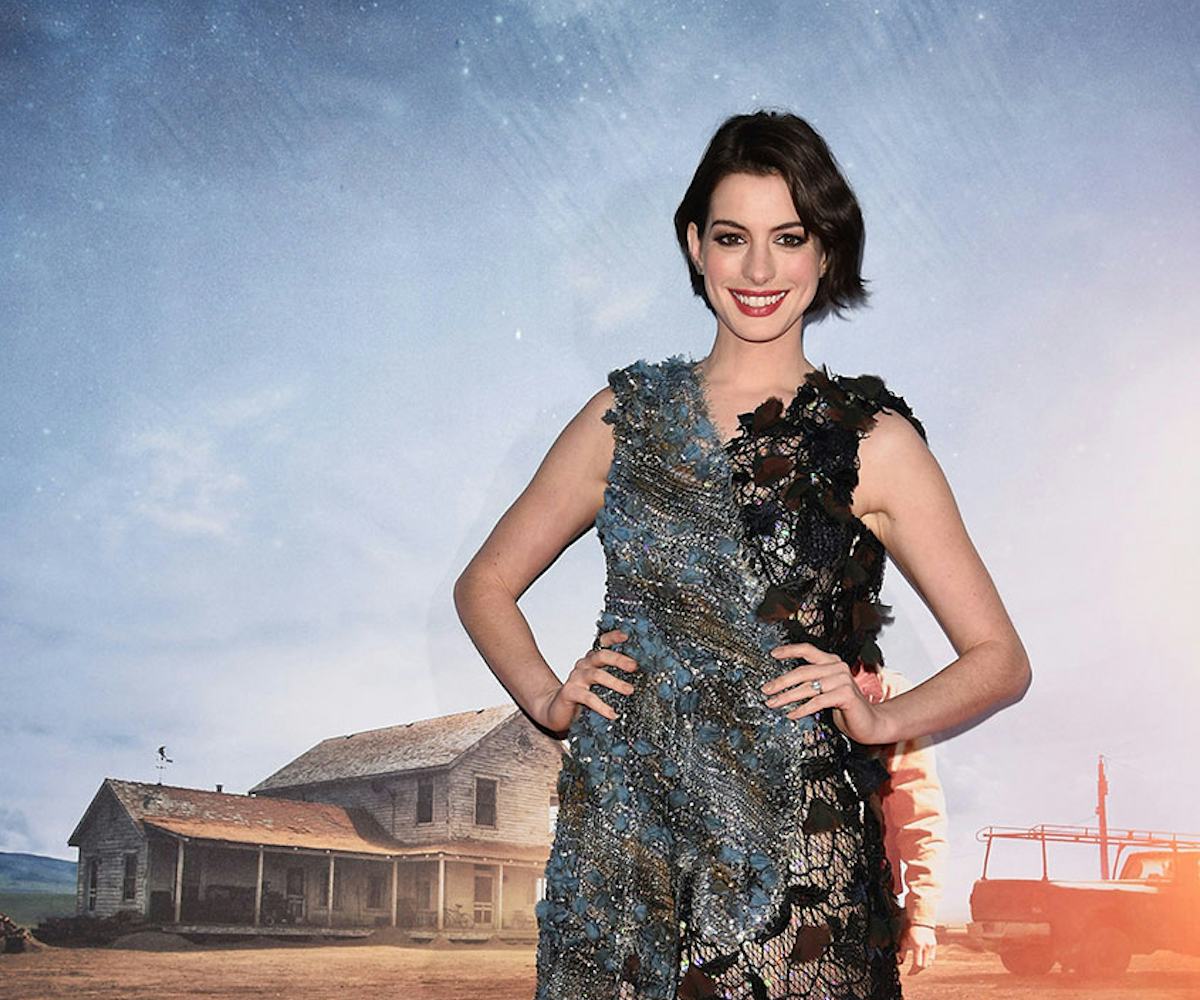 photo via getty images
anne hathaway looks out of this world at the 'interstellar' premiere
rocking the red carpet in rodarte.
In her new movie Interstellar, Anne Hathaway is part of a team of space-slash-time travelers that are searching for a new planet to inhabit. So it was only appropriate that she showed up to the film's New York premiere last night looking out of this world.
Hathaway wore a Rodarte SS '15 embroidered and macramé dress and black net pumps. The look is part wood-nymph, part Little Mermaid (in a good way). Hathaway kept her hair and makeup classic, opting for soft waves and a deep red lip—a simple way to pull off a daring outfit without looking too crazy. The dress is a tad more fashion-forward than we're used to seeing Hathaway rock at red carpet events, but we're totally psyched to see her experiment with her style and hope that this is only the beginning of many fashion risks. Celebrating adventurousness on the red carpet is kinda NYLON's M.O., after all.
Interstellar hits theaters everywhere this Friday.