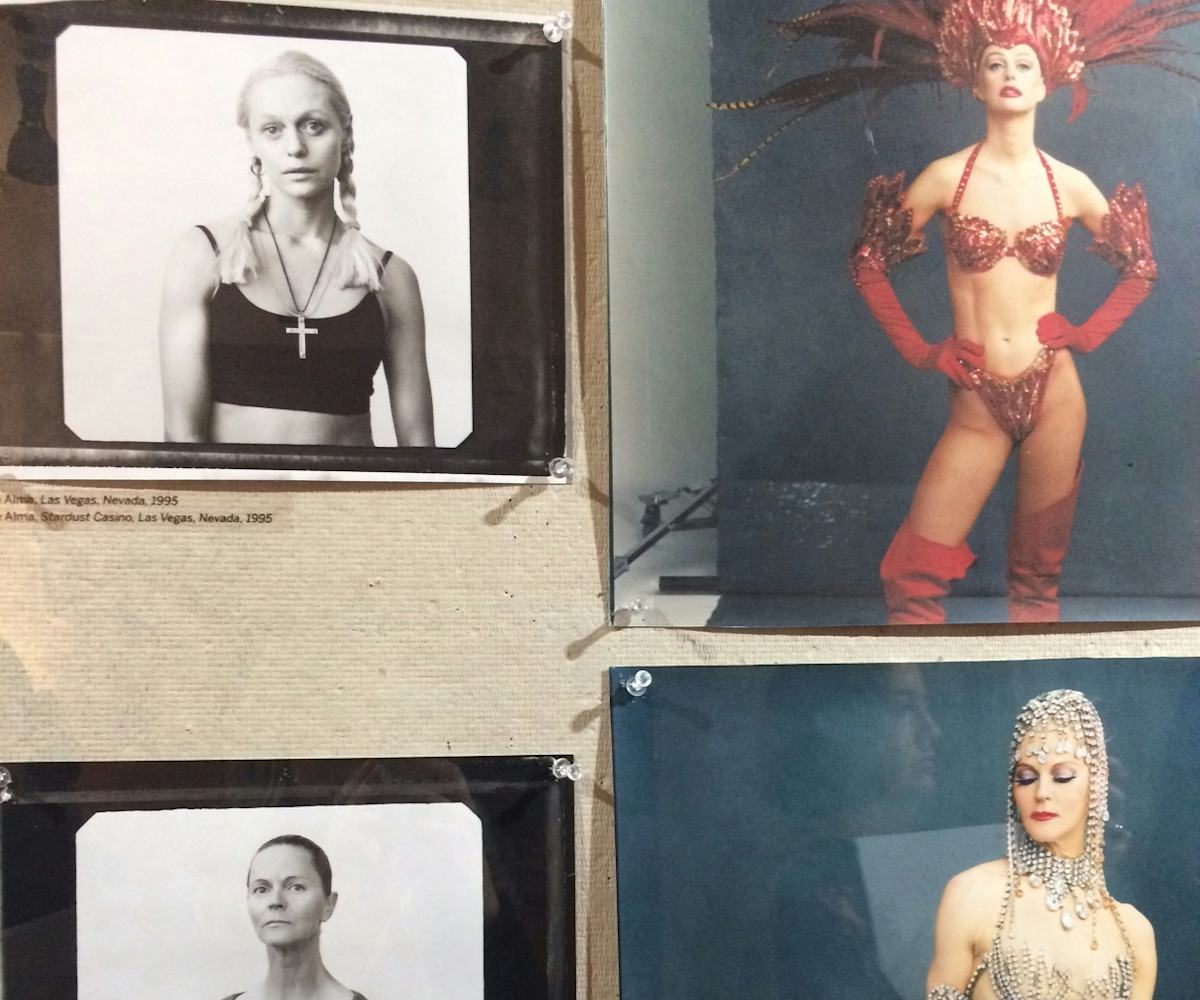 See Stunning Portraits Of Powerful Women In A Former Women's Prison
If these walls could speak
On a quiet corner on the western edge of Manhattan sits a hulking building, currently shrouded in scaffolding, as if it's hiding in plain sight. This building was long known as the Bayview Correctional Facility, a notorious medium-security women's prison, which was summarily evacuated of its remaining 153 prisoners during 2012's Hurricane Sandy, during which the site sustained such severe damage that it was determined unfit to house prisoners again. Soon, the building—which shares an architect with the Empire State Building—will reopen as the Women's Building, which will primarily house offices for nonprofit groups focused on women's issues. But before that happens, the building is home for one more weekend to a provocative art exhibit comprising of photos of powerful women taken by famed photographer Annie Leibovitz.
"Women: New Portraits" is a traveling exhibit of Leibovitz's photographs featuring women like Serena Williams, Gloria Steinem, Yoko Ono, Caitlyn Jenner, Misty Copeland, and Hillary Clinton that has made stops around the globe, from Mexico City to San Francisco to Hong Kong and now to New York before it moves to its final stop in Zurich. The show was commissioned by global wealth manager UBS and offers the public (admission is free) a chance to see Leibovitz's work up close and to meditate on what it means to be a powerful woman in the world today—a pertinent topic, to be sure.
When I attended a press preview, Gloria Steinem was on hand to talk about the urgent need for American women to explore and push the boundaries of the patriarchal oppression which is currently rearing its ugly head. This was mere days after the presidential election, and it was impossible not to feel a deep despair over the state of our country, and anxiety about women's power within it. Steinem acknowledged the dark times, comparing it to existing within a society-wide experience of domestic violence and said, "I think we are similarly at a time of maximum danger in this country and we need to look after each other. Just as we would not tell anyone to go back into a violent household, we will not tell each other to go back. Even though it's a time of danger, maybe we are about to be free."
It is impossible not to think about both how dangerous it feels to be a woman in this country, particularly a woman who is further marginalized for reasons of race, ethnicity, religion, or sexual orientation, but it is also impossible to walk through this exhibit and not marvel at all the accomplishments women have achieved in this country, and how much more we are capable of moving forward. And as powerful as the women in these portraits are, it's also possible to think of their futures and all they have left to achieve; perhaps one of the women on the walls of this former women's prison will one day be the first female president in America. Walking through this building, which imprisoned scores of women just a scant four years ago and will soon be home to groups which seek to empower them, it's easy to feel inspired and hopeful about our future and to think that anything's possible, as long as we work toward a brighter future together.
"Women: New Portraits" is free to the public and will be on view at the former Bayview Correctional Facility through December 11.
Copyright Casey Kelbaugh, courtesy of UBS
Copyright Casey Kelbaugh, courtesy of UBS
Copyright Casey Kelbaugh, courtesy of UBS
Copyright Casey Kelbaugh, courtesy of UBS