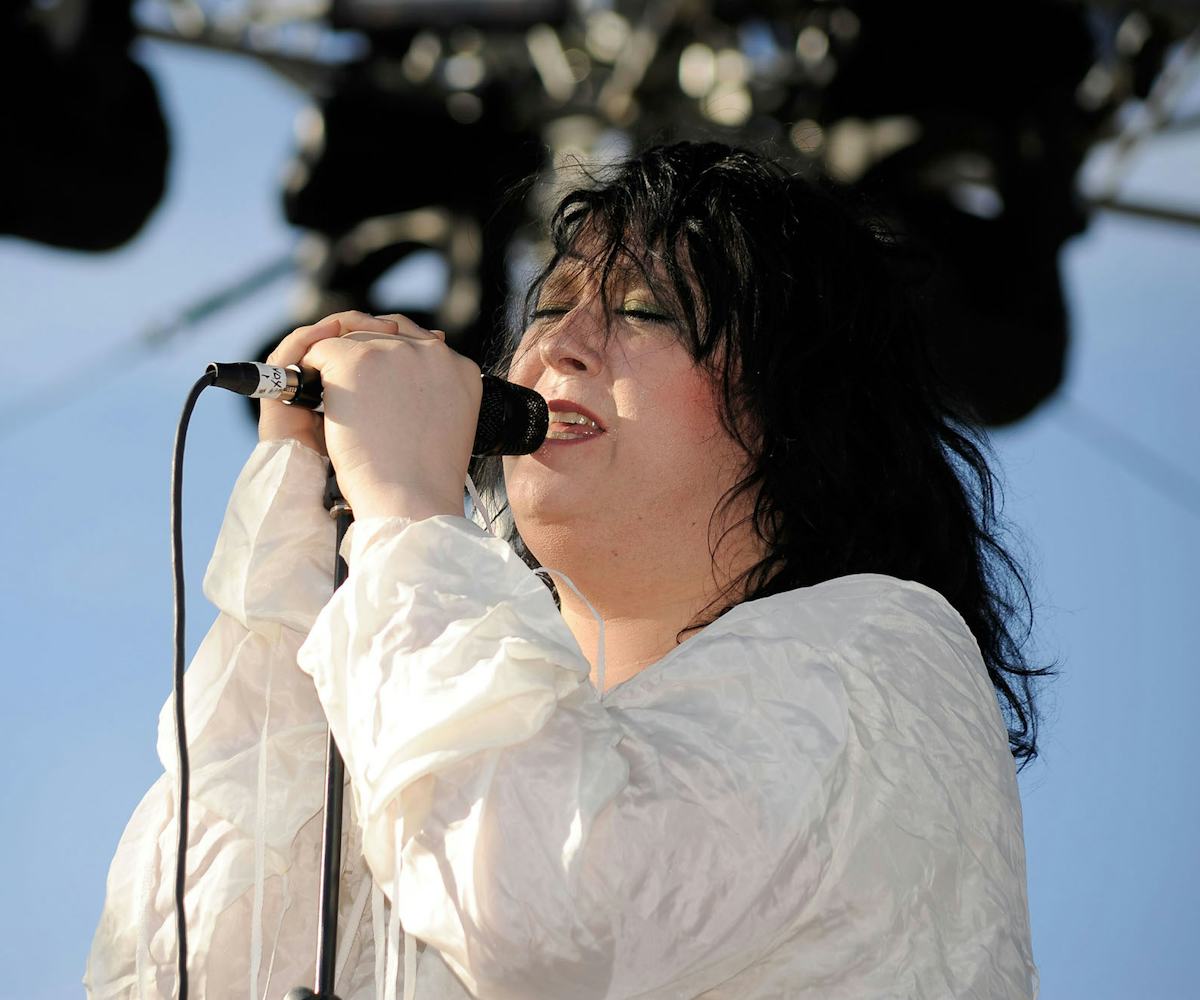 Photo by Frazer Harrison/Getty Images.
ANOHNI Releases Emotional New Single "Drone Bomb Me"
with an accompanying video featuring naomi campbell
ANOHNI's new album HOPELESSNESS, co-produced with Hudson Mohawke and Oneohtrix Point Never, is coming imminently. She's already shared "4 Degrees" with us, and now we get another taste with "Drone Bomb Me," which premiered on Annie Mac's BBC Radio 1 show and was accompanied by a music video starring Naomi Campbell. The song is intensely heartbreaking, and according to ANOHNI, is an indictment of the drone campaigns carried out by the United States and the rest of the world.
It is often said that to have others see a different perspective, you have to make it personal. "Drone Bomb Me" does just that, delivering a narrative told in the voice of a young girl whose family has been killed in a drone strike. While the lyrics give us a story, subtle visual imagery in the video offers additional meaning: Naomi wearing fatigues, Naomi posed like Jesus with a headband of thorns and wearing a rosary, dancers lying down in a heap on top of each other. Between all of it, in tears, Campbell sits in a dimly lit room, mouthing desperate lyrics like "Explode my crystal guts / Lay my purple on the grass." Delivered in a slow, pausing tone, there's room for the listener to bear the gravity of each line and the message, as poetic as it is damning.
HOPELESSNESS drops May 6 via Secretly Canadian.