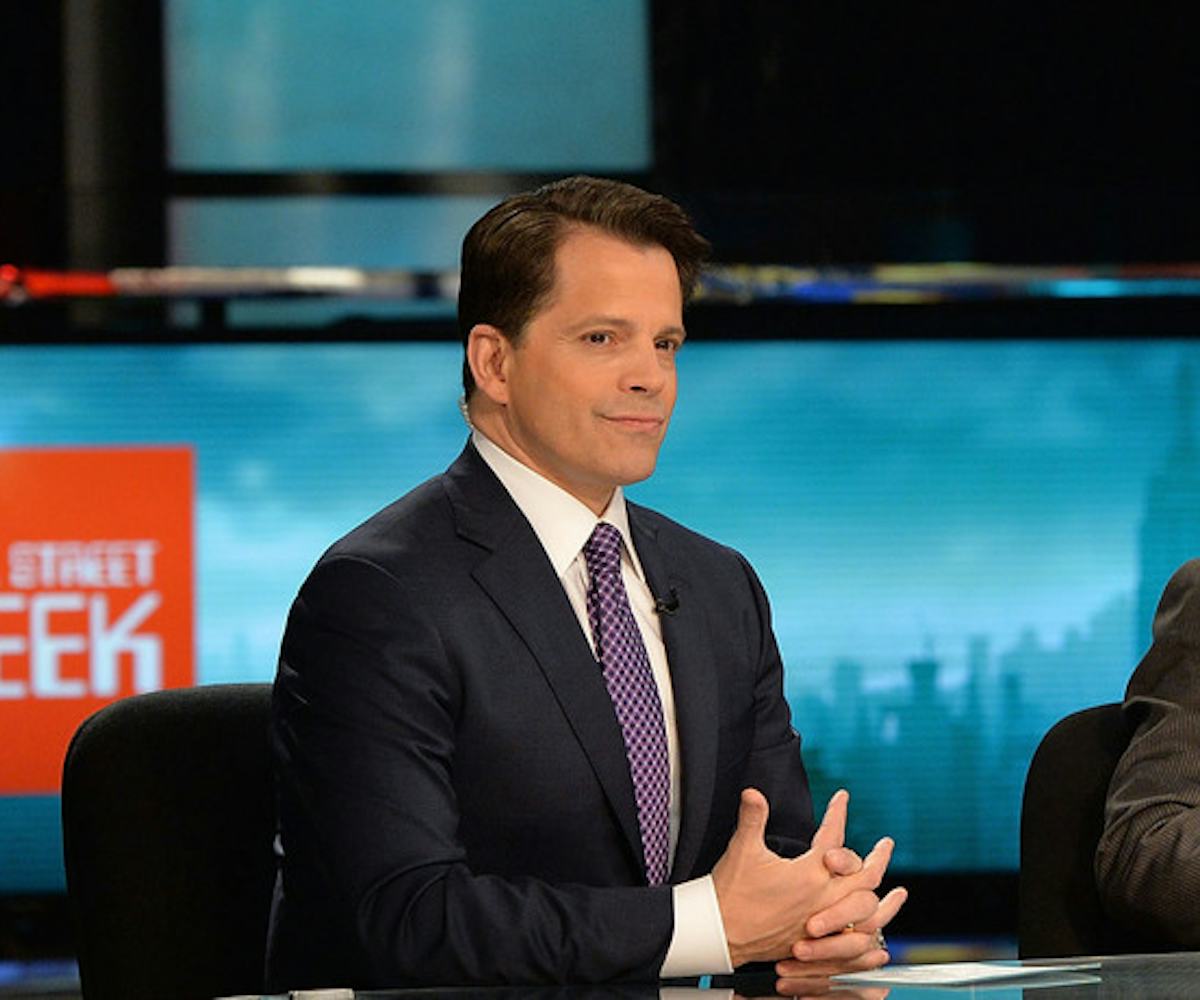 Photo by Slaven Vlasic via Getty Images
Anthony Scaramucci Is A Producer On An Upcoming HBO Movie
The White House may be in chaos but movies have to be made?
The new White House communications director Anthony Scaramucci may be embroiled in some controversy right now, but we've learned that it's not stopping him from pursuing some side projects unrelated to the Trump administration.
Aside from giving expletive-filled rants to reporter and defaming former White House chief of staff Reince Priebus, Scaramucci's other interests apparently include producing movies, and he's now a credited producer in an upcoming HBO movie about disgraced former Penn State coach Joe Paterno. The movie, while originally supposed to be titled Happy Valley, just remains the "Untitled Barry Levinson Project," named after the director.
Al Pacino is signed on to play Paterno in the biopic—Scaramucci tweeted this news back in June.
HBO credited Scaramucci as "he brought in financing for the project prior to the network's involvement."
This is hardly Scaramucci's first tie to Hollywood. The new communications director has been involved in hosting Wall Street Week on the Fox Business Network, and he was previously an investor in the movie Crazy for the Boys, directed by Cheri Oteri. He's also been a producer for movies The Inevitable Defeat of Mister and Pete, starring Jennifer Hudson and Jordin Sparks, and Big Words, the story of a hip-hop group post-2008 election.