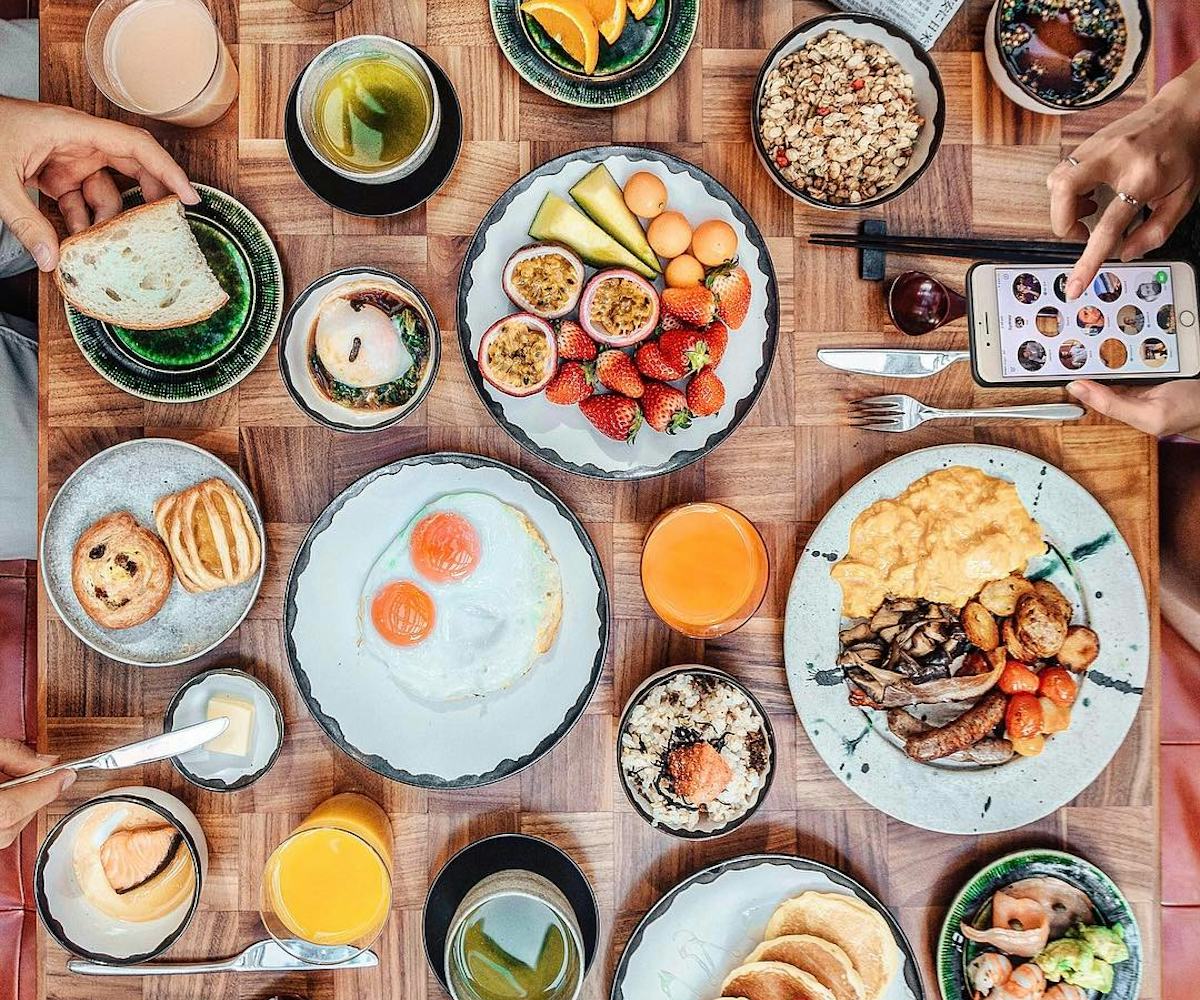 Photo via @taramilktea Instagram
5 Anti-Anxiety Recipes That Will Change Your Day
From our friends at The Zoe Report
Curated by Rachel Zoe and her team of editors and stylists, The Zoe Report is not only your stop for all things fashion and beauty but all-around lifestyle as well. Check out their site for everything from shopping tips to dating advice, to the latest in celebrity news.
Though some of us worry more than others, few of us manage to escape anxiety altogether. We know that there are many tactics for reducing these pesky negative thoughts, but among the easiest to execute are simple changes in diet. We've already researched which foods we should be adding into our meal plans in order to feel less stressed, but we've decided to take our anti-anxiety remedies to the next level by curating recipes that are optimized for their calming effects. Here, five dishes that will mellow you out while filling you up.
Almond Coconut Crusted Salmon BitesResearch shows that omega-3 foods such as salmon reduce anxiety. As a bonus, the almonds in this recipe are rich in B vitamins, which have also been shown to have calming benefits.
Find the recipe here.
Quinoa Egg Salad With Grilled AsparagusQuinoa is a complex carbohydrate that can increase serotonin in the brain. Eggs, meanwhile, are rich in zinc, which has been linked to lowered anxiety. Finally, asparagus is so effective in battling anxiety that the Chinese government approved the use of asparagus extract as a natural functional food.
Find the recipe here.
Traditional Miso Soup With Greens And TofuA study in the journal Psychiatry Research showed a link between probiotic foods and lowered social anxiety. You may not know this, but miso soup is one such food, as it's made by fermenting soybean, barley, brown rice or other grains with a type of fungus known as koji. And this recipe calls for leafy greens, which are rich in anxiety-reducing magnesium.
Find the recipe here.
Kale, Black Bean & Avocado Burrito BowlKale is a leafy green which, as we mentioned, is rich in calming magnesium. Avocado is full of anxiety-reducing vitamin B, black beans offer mood-boosting selenium and brown rice can help regulate serotonin levels. Add ground turkey for serotonin-boosting tryptophan.
Find the recipe here.
Chocolate Blueberry PieSome studies show that people who ingest dark chocolate feel calmer than people who don't. Blueberries, meanwhile, are rich in anxiety-busting antioxidants. We don't know about you, but this pie will be the first strategy we try the next time we're feeling stressed.
Find the recipe here.