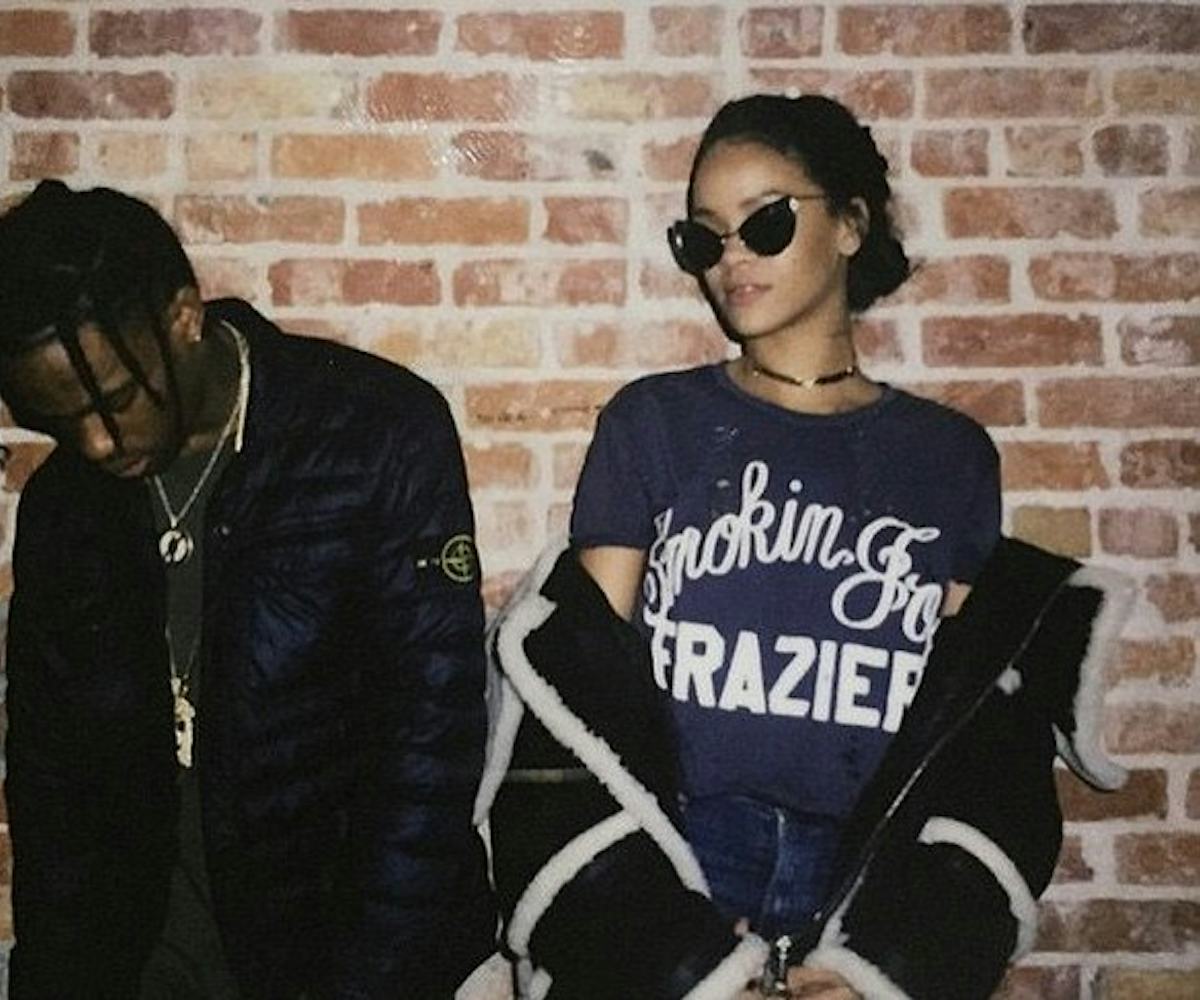 Photo via @badgalriri Instagram.
Is THIS Why Rihanna's ANTI Still Hasn't Come Out Yet?
this songwriter's twitter rant tells all.
As the year comes to an end, one mystery still remains unsolved: Where the f**k is Rihanna's album, ANTI? No, really. Where is it?
Well, one person just may have the answer: Songwriter Glass John unleashed a barrage of tweets last night, blaming Rihanna's alleged boyfriend, rapper/producer Travis Scott, for ANTI not yet seeing the light of day. He claims that the album was supposed to be released on November 6th, then on Christmas, but both dates were moved due to Scott's doubts that the work was ready. Scott is supposedly behind what John calls the "trap hood ghetto" sound on tracks like "Bitch Better Have My Money," while other singles like "Kiss It Better" (a Jeff Bhasker-produced song that John wrote with Rihanna) reflect a better sound. 
John's claims sound possible, except for some small details. Specifically, John refers to Rihanna as his "wife" throughout his Twitter rant, and claims that he and RiRi would soon be going public with their relationship. He also alleged that he was on a conference call with label head Jay Z in an attempt to convince him to release the album. Wow.
So either there's been some shady stuff going on with ANTI, or the wait for its release is literally driving us all mad, John included. Regardless, it all makes for the juiciest Twitter story since Zola told us about her trip to Florida.
Read  Glass John's tweets below and decide who you believe.