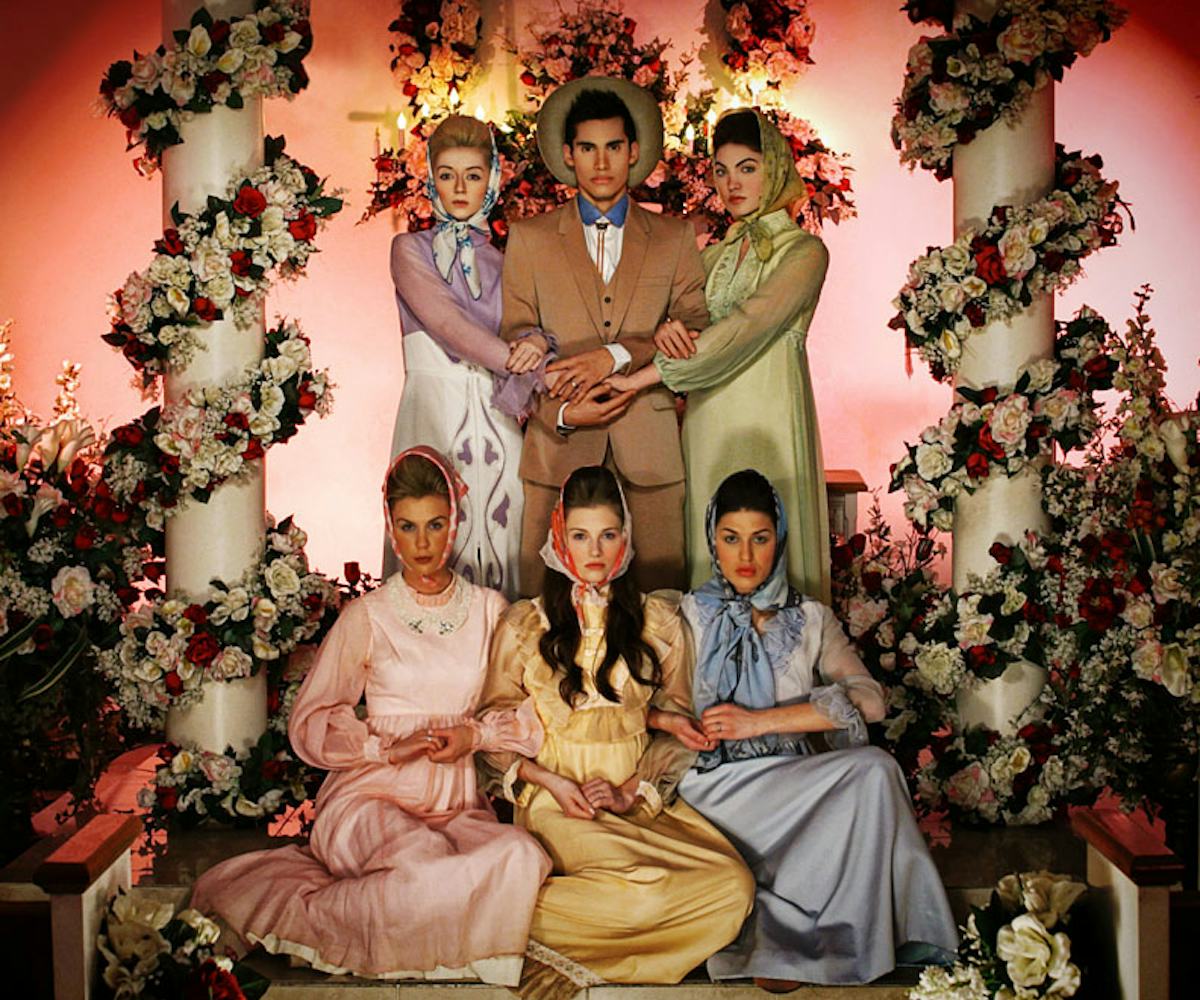 Douglas Friedman/Pottle Productions Inc ©2013 Pottle Productions Inc.
antm axed: bianca and chris s.
the first cut is the deepest.
We all know that not every contestant will prevail to be crowned America's Next Top Model, but the eliminees shouldn't be too bummed. Even though they didn't win the title, they did win a slot on our ANTM Axed column, where they get the chance to sound off on their time in the competition.
This week is a special double feature starring Bianca and Chris S. whose low scores sent them packing. Click through to hear them reflect on their ANTM experiences and who they're rooting for of the remaining contestants.
First up is Bianca from Los Angeles!
Looking back on your experience, would you have done anything differently?
"Absolutely not! I have no regrets, and I think if someone were to throw me into that again, I would have done everything the same. I've never walked down a building before. I've never had to be a polygamist wife before–it's all crazy! I am grateful for the experience, and I think I got a lot of things out of it that maybe I wouldn't have gotten if I had been eliminated later on. I had a great time, and I loved every minute of it."
Are you going to continue modeling?
"Yeah, I'm currently with Wilhelmina."
Who are you rooting for to win?
"Of course I'm rooting for Mike. I love Nina and I want her to win too."
Tell us about the kiss with Mike!
"Well, we had to go into the confusional booth at the end of the day and to talk to the camera. Of course, me being me, I didn't want to go by myself, so Mike was kind of drunk and was like, 'OK I'll come with you.' We go in there, we're talking for an hour, and he kisses me. You see the edited version of that on TV, but it was really cute. It was a lot of fun."
Your style on the show was really cute–especially your leopard coat and cat ears! How do you like to dress?
"I love vintage. I love dressing like a '20s flapper, or like I'm in the '50s or '60s. I go to a lot of thrift stores. If you were to ask the contestants on the show, any time 'Thrift Shop' came on by Macklemore they would look at me because I'd be dancing. I love that song."
What was your favorite part of being on on the show?
"The friends that I ended up making–they're going to last a lifetime. I think that was one of the reasons I was meant to be on the show; maybe not so much to win, but definitely to meet Chris S. He is my best friend of all time now. We're inseparable. I met this girl Hayley–they didn't show much of her, she was in the top 26–she's one of my close friends now too. Because of meeting those people a lot of things have happened in my life now."
What tip would you give to someone who wants to be on ANTM?
"I would tell them to just breathe and don't take anything too seriously. Of course go in there with the best intentions, try your best, and aim to win, but sometimes things don't happen the way that you planned. Don't take it to heart because something else will come out that experience."
Next we chatted with Chris S., our favorite thug!
What were you most surprised about being on ANTM?
"I was mostly surprised at how fast everything goes. You feel like it's been two days, but a whole week has gone by."
Can you describe what it was like to walk down a building in the Guess runway show?
"I was the first one to go, and I was not about to let anyone else show me up, so I just made my body as stiff as I could and walked down pretty much holding my breath. There was a piece of molding that went around the whole building and we had to step across that, and once I got to that mid-point I was like, 'Oh! I got this. Own it! Own it! Own it!'"
Is there someone you're rooting for to win?
"Jiana and I got really close on the show. I'm wishing her luck and Kanani luck. I'm wishing everyone luck!"
Will you be tuning in every week?
"I will be tuning in to see the debauchery."
OK, so I have to ask: How tall are you actually?
"I'm actually 5'10″ and a quarter. I was the shortest of the dudes… Shortest, but the spiciest!"
Any exciting projects in the works?
"I am continuing to model, act, and sing. I just shot a film called The Hacker, so I'm excited for that to come out this spring and get going!"
Are there other ANTM contestants from seasons past that have inspired your acting career?
"Definitely. Laura James is pretty inspiring. She's so gorgeous. I have another friend who, when I got on the show, was like, 'Oh God! America's Next Top Model [contestants are] working all over the place, Now I'm not going to work!' [laughs]"