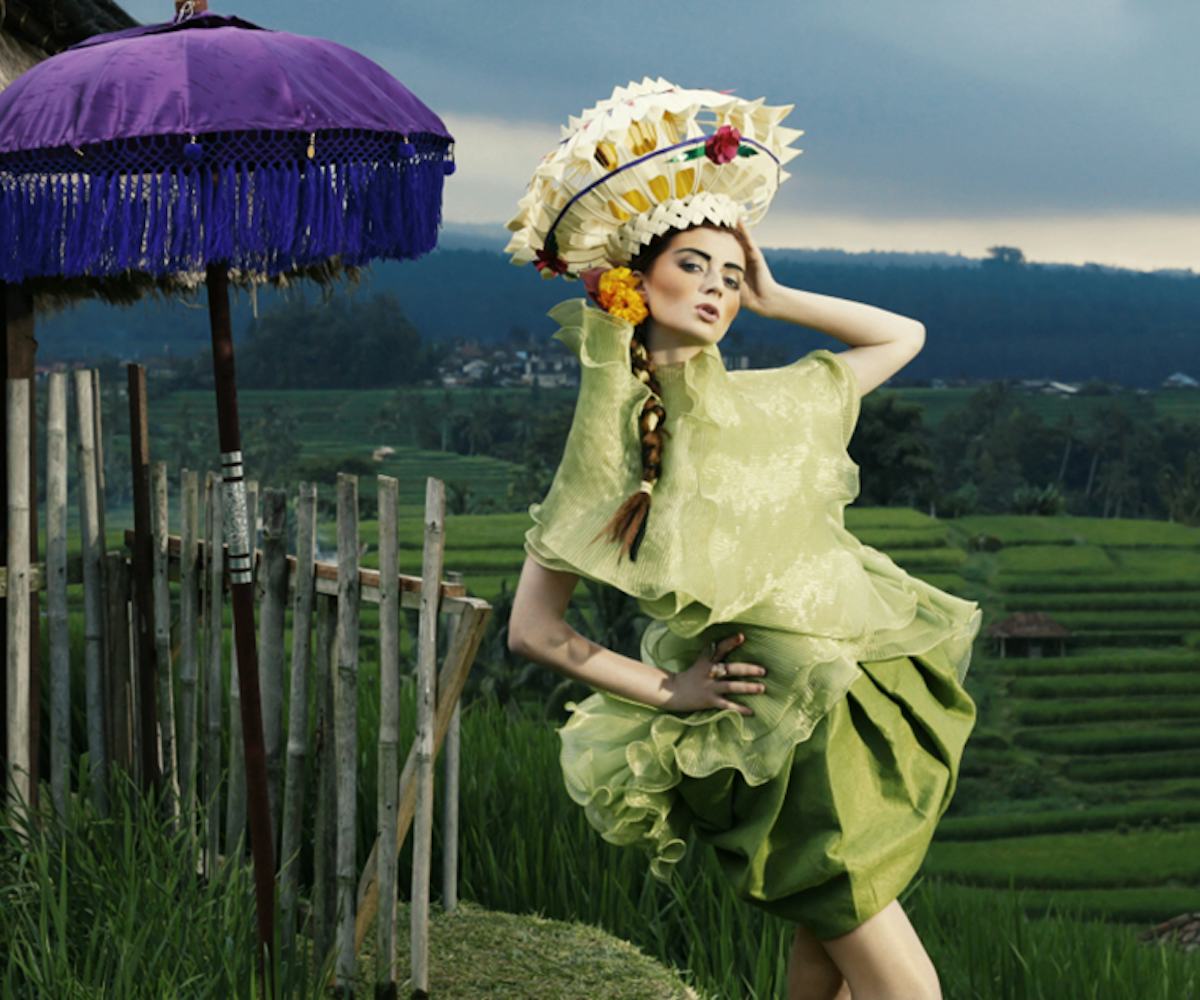 Photo by Jez Smith/Pottle Productions Inc ©2013 Pottle Productions Inc. All Rights Reserved.
antm axed: nina
the hula hooping heroine gets cut.
From day one--er, episode one, we've loved New Jersey native Nina on ANTM. She had the quirky factor, the cute factor, and she can hula hoop like a boss. Unfortunately that wasn't enough to keep her in the competition.
We spoke with the red headed model this morning to find out what going to Bali was like and who she's rooting for to win. 
Hi Nina! What was it like going to Bali?
It was wonderful. It was like living life in technicolor. I felt like I has my own Eat, Pray, Love adventure. 
Out of the remaining contestants who are you rooting for?
I feel like the person who wins America's Next Top Model is a role model to so many people, and that's why I think Corey would be the best winner. He was always there, supporting me, and the rest of the models.
You were also a big force of happiness and kindness on the show. Do you feel like that helped or hurt you in the competition?
I would rather be happy all the time, even if it's what got me eliminated from the competition, than be something else. It's just who I am.
How do you stay so cheerful all the time?
Life is so wonderful! Happiness is choice, you just have to try to be happy. 
What was the best advice you got on ANTM?
From Tyra, the best modeling advice was to just be myself. She understood that I wasn't like anyone else, like, I can't even walk in a straight line [laughs], but I am me and that's special. And from another contestant, Renee taught me that sometimes you have to be a bitch! [laughs] Sometimes I get walked all over, and I need to stand up for myslef.
How did you get into hula hooping? It's crazy how good you are.
Oh, thank you! I have a friend who is a yogi and got me in to it. iI feel like they [yoga and hula hooping] are both meditative. When I was little I wanted to be in the circus--just kidding, well, not really. 
Are you going to continue modeling?
Definitely. I just put the deposit down on an apartment in New York City, so I'm going for it!