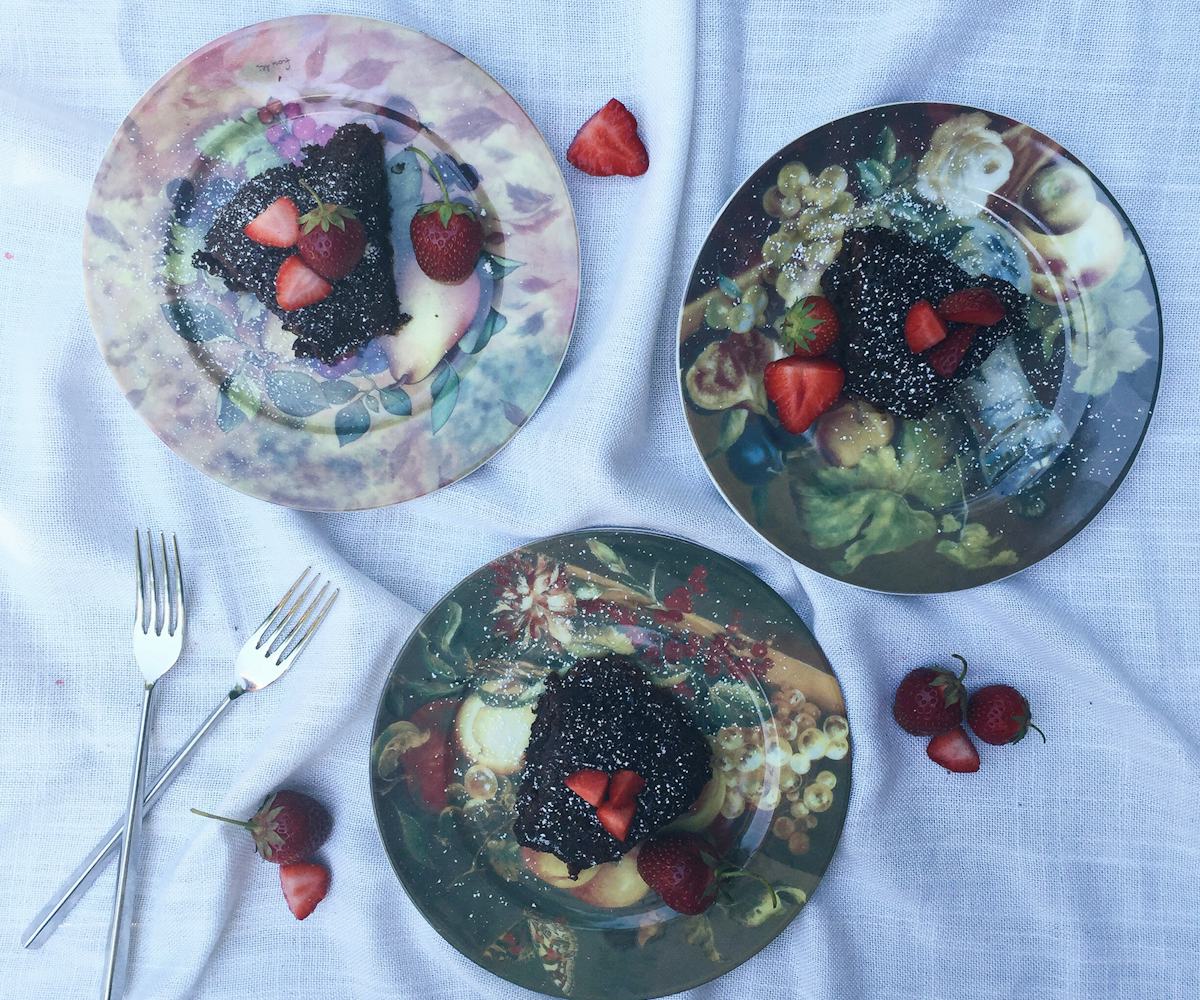 Photo by Brittany Bennett
This Awesome Vegan Cake Ingredient Comes From A Chickpea Can
There are numerous substitutions that can turn typically dairy-heavy baking vegan. Applesauce, tofu, soy, flaxseed, and bananas are all ingredients that can be worked to stand in place of an egg or milk. And now another unsuspecting substitute can be added to the list.
If you haven't heard in recent foodie news, our compassionate vegan friends have innovated a new way to bake without causing any animals harm. You know that garbanzo bean can idle in your pantry? It's actually a stealthy 2-for-1 ingredient. The water you're told to drain from canned chickpeas is called aquafaba, and it can actually be used beyond the sink's plumbing.
Whipping chickpea water into a meringue might not sound like an appetizing idea, but add a little sugar and you'll be licking the batter out of the bowl like cookie dough. There are numerous ways to incorporate the ingredient into your daily cooking, but we thought, Why not make a cake?
Preparing this chocolate aquafaba sponge cake doesn't require a large chunk of your time. And in the end, you'll be rewarded with a large chunk of vegan goodness. To ease kitchen anxiety, measure out all ingredients before their time to be used comes. This way you won't break a sweat even when your oven reaches 350 degrees F. For this recipe, you'll need a stand mixer, a hand mixer, or the sheer force of your forearms and a whisk. The whipped aquafaba substitutes for whipped egg whites and makes for a cloud-like cake consistency that feels light but tastes indulgent. What are you waiting for? Get baking with the recipe below.
Aquafaba Chocolate Sponge Cake
Ingredients:
1 cup cake flour
¼ cup unsweetened cocoa powder
1 ¼ cups sugar, divided
3/4 cup aquafaba (about 1 can of drained chickpeas)
½ tsp cream of tartar
1 tsp vanilla extract
Pinch of salt
Directions:
Pre-heat oven to 350 degrees F.
Sift cake flour, cocoa powder, ½ cup of sugar, and salt together into a medium mixing bowl.
In the bowl of a stand mixer (or a large mixing bowl if using a whisk or hand mixer) pour in the aquafaba. Whisk on high until frothy, about 30 seconds to a minute. Add cream of tartar and vanilla, and mix on high until soft peaks form. Continue mixing on high and add remaining sugar, a few tablespoons at a time, until stiff peaks form.
Pour 1/3 of the flour mixture into the whipped aquafaba mixture and fold in gently. Repeat until the flour mixture has combined with the aquafaba completely.
Pour into an ungreased 6-inch cake pan or angel cake pan. Bake for 30 to 35 minutes for the 6-inch cake pan and 45 to 50 minutes for an angel cake pan, or until a toothpick comes out clean when inserted into the cake. Let cake cool and enjoy with powdered sugar and fresh fruit.