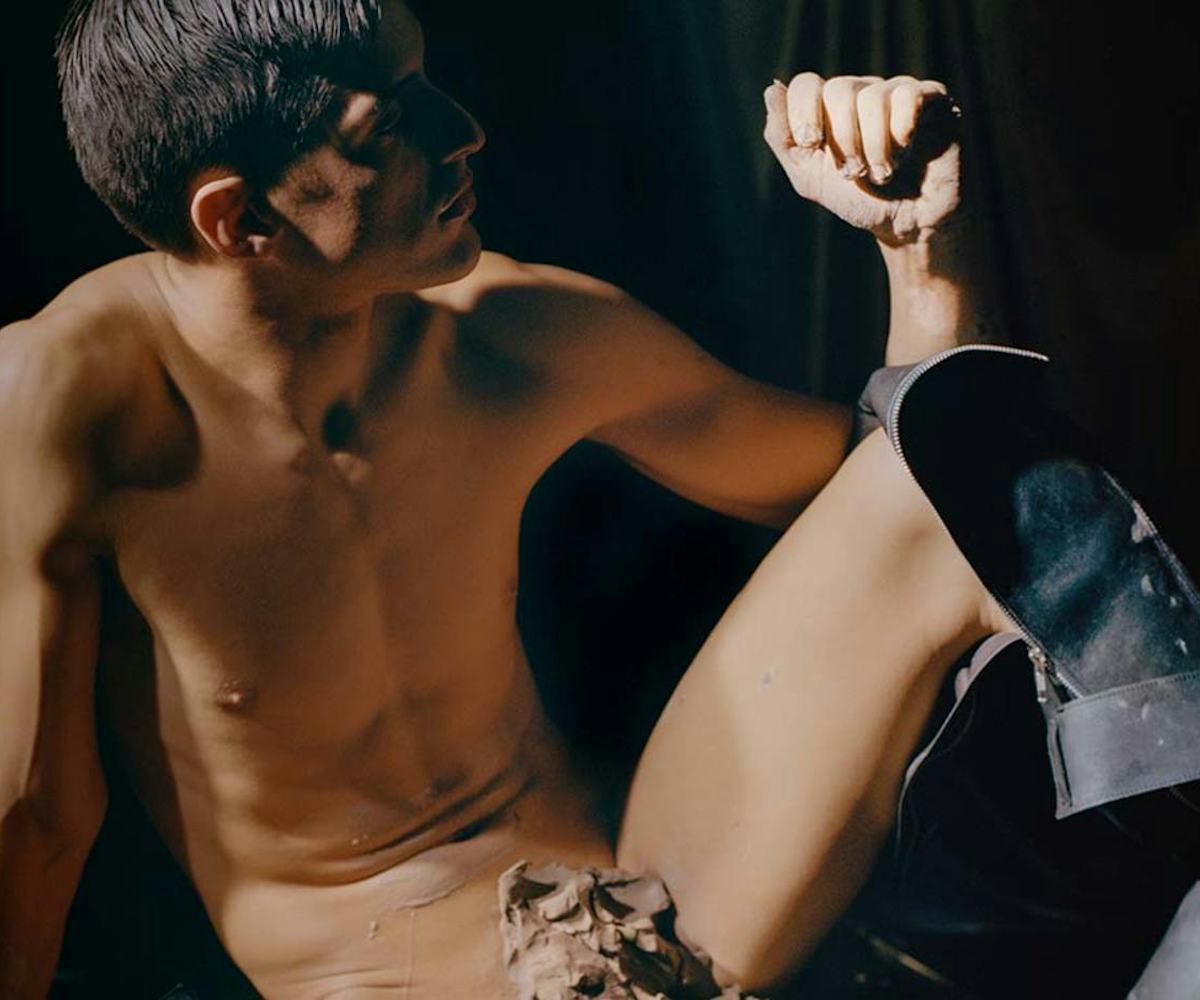 Photo by Daniel Shea
Arca Explores The Pain Of Ecstasy On New Album
The personal is political
Discomfort breeds understanding. Knowing what brings us comfort and what doesn't, aids in better comprehending not only ourselves but the forces around us. Art, then, should elicit some variation of this binary with its audience. What about a certain piece inspires comfort? What about it inspires the opposite? For Alejandro Ghersi, the artist better known as Arca, these questions are imperative, for discomfort and the grotesque is his bread and butter.
On Arca's self-titled third album (out now), Ghersi explores his queerness in violent, disheartening, and, above all, real ways. One needn't look much further than the Jesse Kanda-directed video for "Reverie," which finds Ghersi's groin penetrated by a bovine horn and a bleeding anus—a metaphor for the oft-debated dom-sub, top-bottom sexual preferences in homosexual culture. In another video, a bleeding and cut up Ghersi moves among lifeless bodies, anointing them in a sense. Love's carnality is dangerous; pleasure and pain are synonymous with one another.
Arca has always questioned what's beautiful and what's ugly. Like his frequent collaborators (FKA twigs, the aforementioned Jesse Kanda), ugliness and the things often unseen in mainstream media, are beautiful. The human body is a vital part of his oeuvre, with Arca, more recently using his own, in various states of clothing, bringing his music to life. His gaze into the camera lens extends beyond the screens on which he's viewed, breaking the fourth wall, forcing the viewer to confront not only Arca's sexuality but the viewer's own. He doesn't taunt the viewer like Robert Mapplethorpe does with the infamous "Self-Portrait with Whip," but rather, acknowledges their presence and continues on. (Though, speaking of whips, Arca features a short track comprised primarily of the sounds of a whip cracking. Read into that power play however you want.)
To love is to experience death, where physical touch is deathly. "Touch me first time," the translation for the song "Desafío" goes. "Kill me again and again." Arca flexes his singing voice more on here than he has on his previous two projects. It adds yet another layer of personality and vulnerability. It's fragile, but far from precious. There's a defilement to his voice, a shame many queer people feel as a result of their identity and otherness. But Arca isn't wallowing in it here; he's going through it, embracing each pain and finding the pleasure in it. The demons he's exorcising on Arca are personal, yes, but their package makes for a cathartic experience—one that's sympathetic and uncomfortable, but conclusively rewarding. Ecstasy is bittersweet.