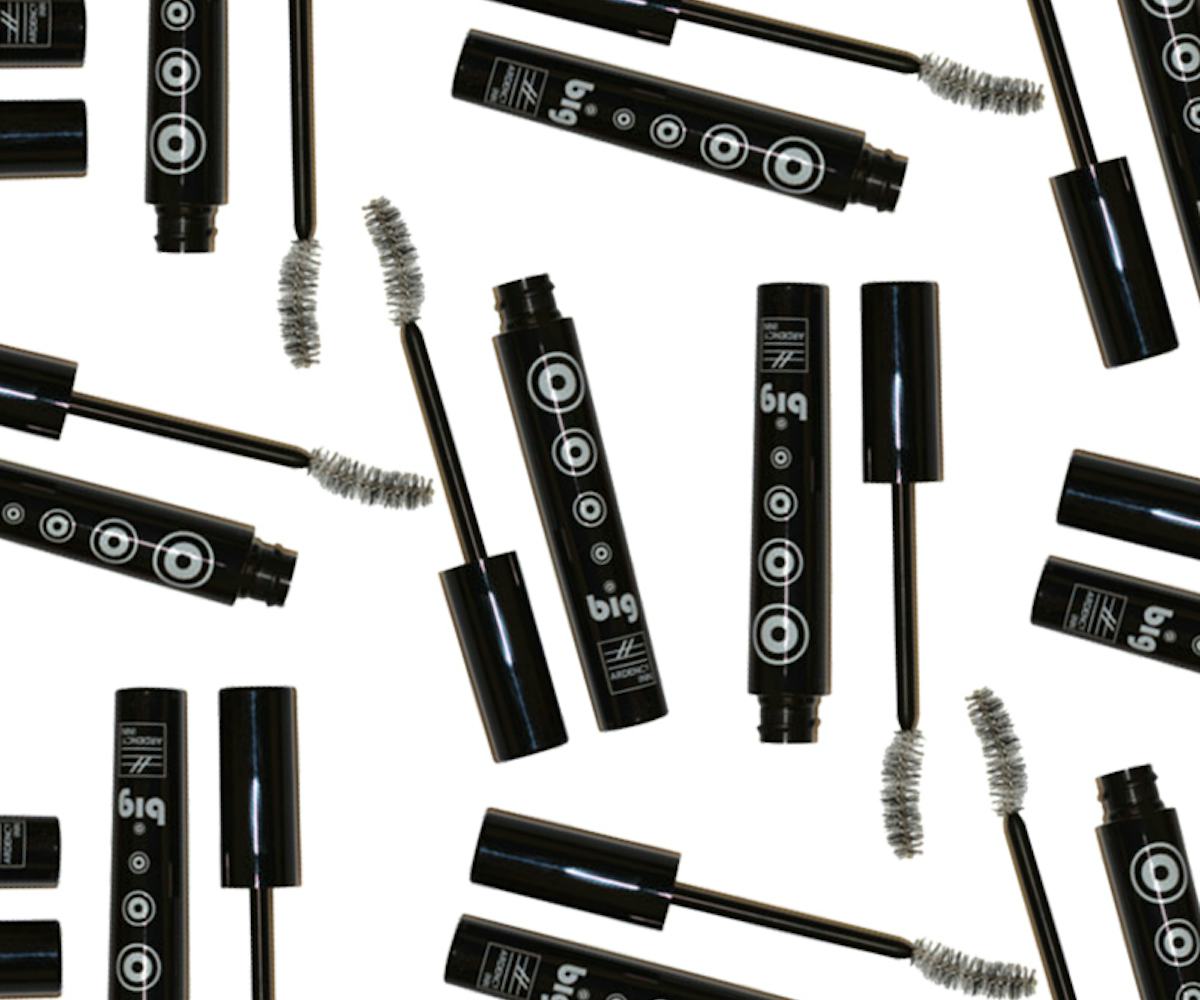 Photo courtesy of Ardency Inn
Behold, The Greatest Mascara Ever
We've all experienced this problem to some degree: mascara that never truly satisfies our needs; one that creates big, full lashes, that really make our eyes pop, without clumping them together. Well, all of your lash issues have just been solved, with Ardency Inn's new Modster Big Mascara.
Seriously, though, this mascara is revolutionary, and it just launched this afternoon.
I test a lot of beauty products, but whenever I try lengthening or thickening mascaras, my lashes always tend to lump together (which is definitely not the look I'm trying to achieve) or, even worse, start to flake before the end of the work day. I've had the pleasure of playing around with Modster Big Mascara over the past month, and I've honestly never seen a bigger difference in my lashes. It's formulated with hemp protein which adds volume while actually strengthening them, glycoproteins which coat and add flexible length, and a wax-base that prevents flaking.
When it comes down to it, though, the real magic is in the brush. Using the first ever wand that features two different types of fibers intermixed for a look that is truly, well, as the press release states, "so f-ing big." The wand uses patented "boar-like" softer fibers that deposit the product onto lashes while firmer nylon bristles evenly separate. The brush also has a slight curve, which promotes a better grip, lift, and curl.
In short, Modster Big Mascara is the ultimate "running-out-the-door-and-only-have-time-for-one-product" deal. While I'm never one to put on heavy eye makeup to begin with, one swipe of this is all I need when I'm on the go and need something quick to make me look more awake.
You can snag this miracle tube for $25 at ArdencyInn.com, as well as Sephora.com, Beautylish.com, and UrbanOutfitters.com.