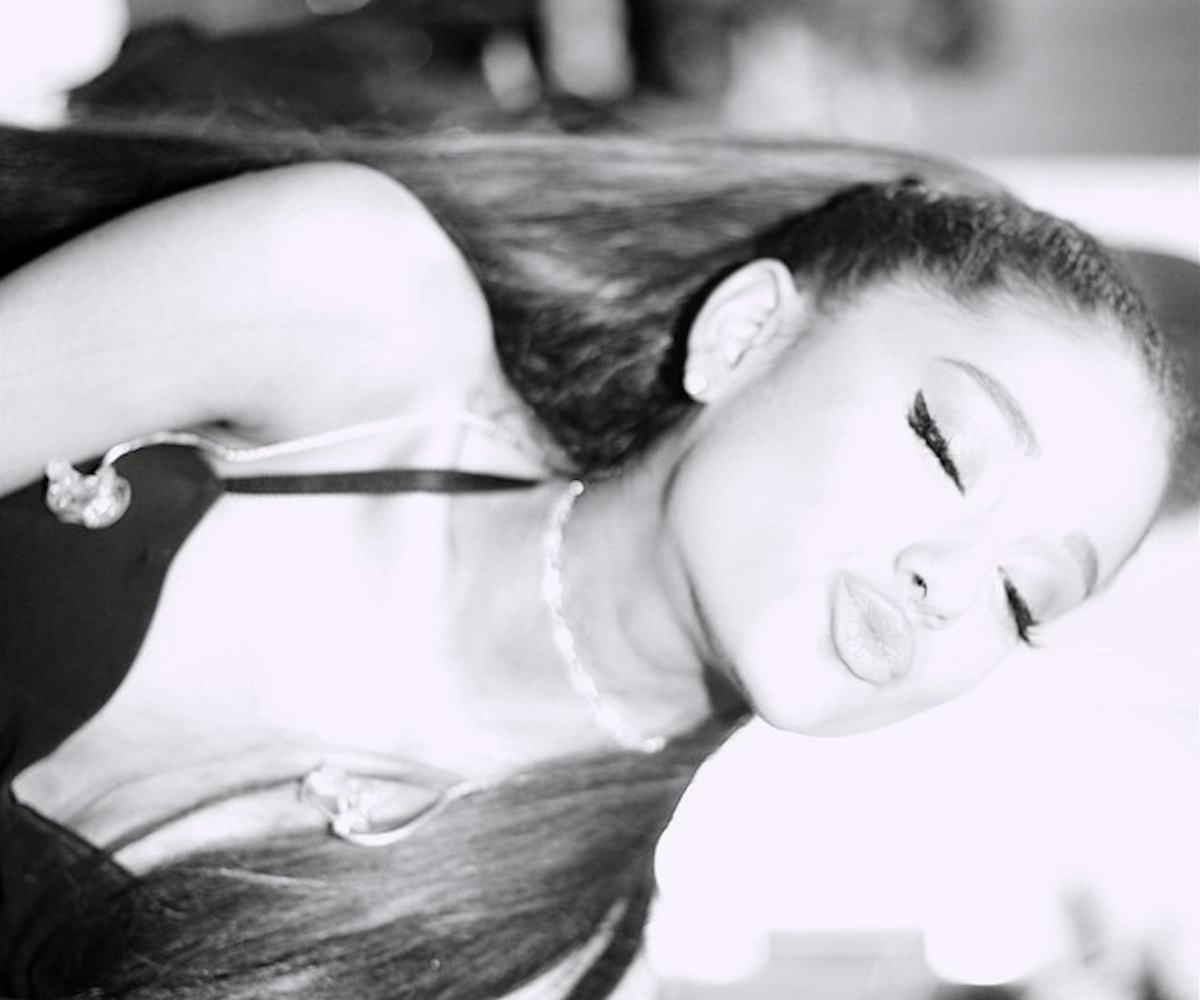 Photo via @arianagrande on Instagram
ariana grande's debut fragrance is very ariana grande
Ariana Grande (accidentally) revealed the name of her first ever fragrance, ARI, on her Snapchat, but she took to Instagram to show off its bottle—and the sparkling, pink, powder-puff topped perfume is exactly what we expected from the pop princess.
Grande's fragrance website describes the perfume as follows: "The luscious and sexy fragrance opens with sparkling fruits and an ultra-feminine florally passionately spun with musks and woods and an addictive hint of marshmallow." So, the scent is pretty much the epitome of all things Grande—with the exception, of course, of eau de doughnut.
This glitzy, glamorous perfume inspired by Grande's favorite old Hollywood films will be available in stores September, but for now we're admiring the pretty bottle that it will come in. Grande fan or not, this perfume makes a pretty vanity addition at the very least.
(via MTV)