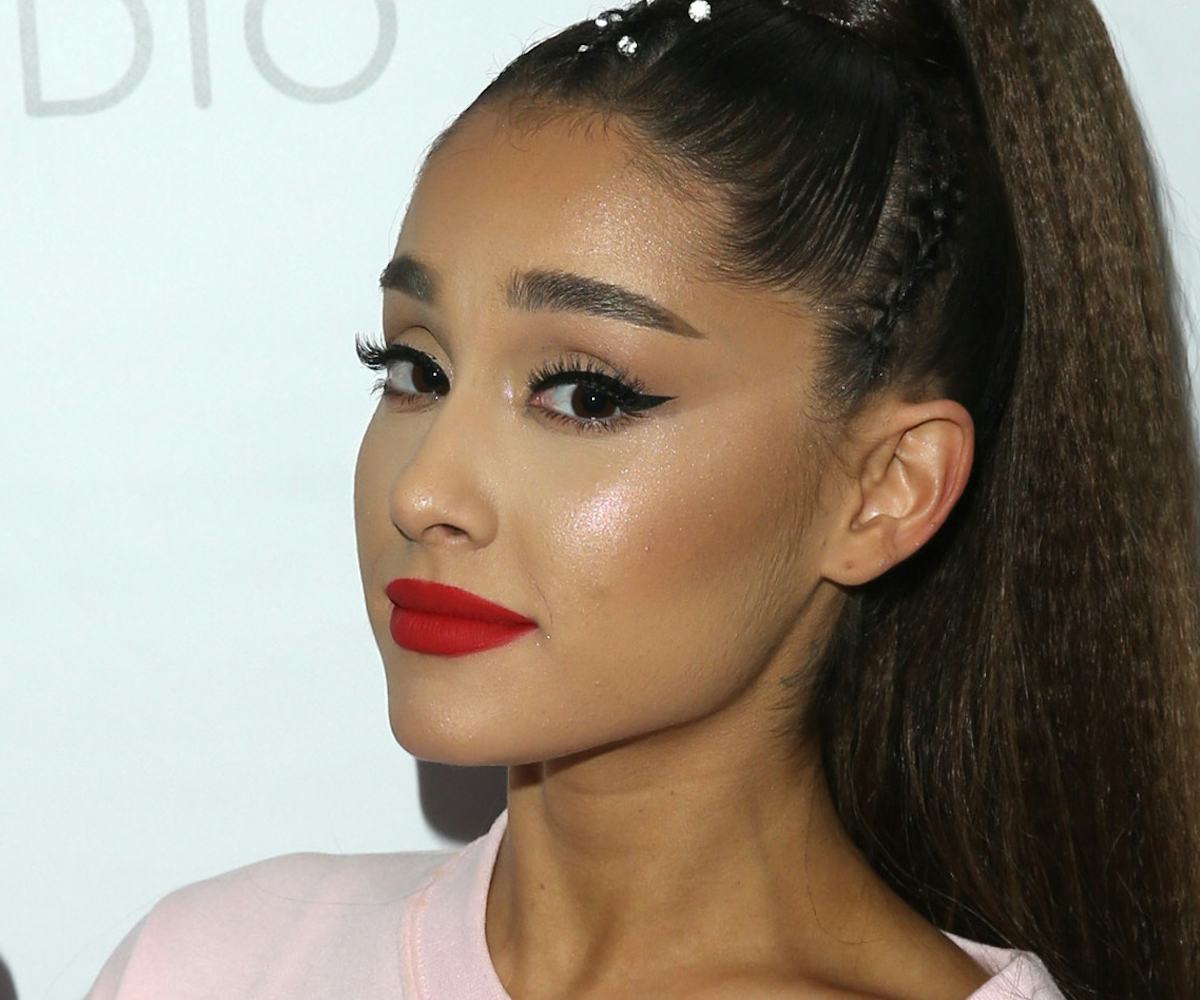 Photo By Jesse Grant/Getty Images For iHeartMedia.
Ariana Grande Responds To Fans Who Think She's Pregnant
Even Katy Perry was asking
A recent post by Ariana Grande has led fans to speculate that the singer is expecting.
Yesterday, Grande took to her Instagram to share a mirror selfie of herself holding her new perfume, "Cloud." But instead of the fragrance, all eyes were on a piece of furniture in the background that looked an awful lot like a crib.
It didn't take long for fans to flood the comments and speculate that Grande may be pregnant. Even Katy Perry was curious, commenting, "WHAT ARE YOU COOKING IN THE CRIB" underneath the photo.
While Grande initially responded to a fan by joking that the crib was for her "secret child," she later clarified that the "crib" was actually her pet pig's playpen. "That's piggy smalls' play pen in the background," Grande said, "the red is to keep ha [sic] warm."
Check out Grande's response to the speculation, below.