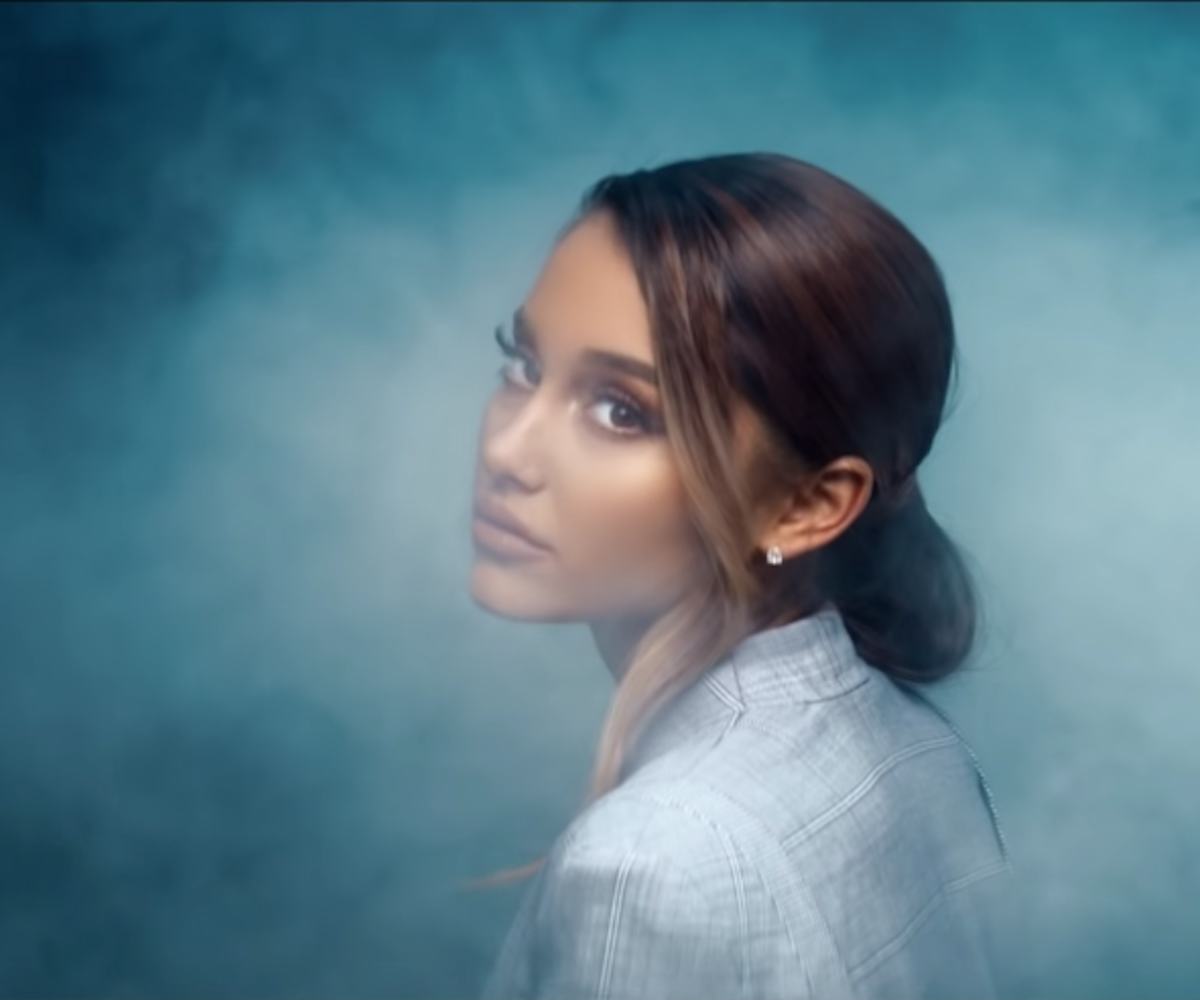 Screenshot via @ArianaGrande/YouTube
Ariana Grande Just Released The Actual "Breathin" Music Video
Ariana Grande has brought us fans nothing but happiness in the past couple of days. Over the weekend, she released a new single about her exes, called "thank u, next," and today, she's dropped the music video for her single, "breathin."
In the video, scenes alternate between Grande in crowded train stations and bars, with a blurry crowd of people rushing past her in every direction, and up in the clouds away from it all. The song's lyrics talk candidly about the singer's struggle with anxiety, and the video captures the feelings described—of being overwhelmed with the day-to-day and going within yourself to get through it.
The video may have also hinted at a couple song titles from her upcoming album. In a scene where Grande is walking through what appears to be Los Angeles' Union Station, a list of bus departures flashes the names of three rumored songs: "Needy," "Remember," and "Imagine."
This isn't the first visual for the single that Grande has dropped: She released a teaser video for "breathin" last month, which consisted of footage of her emotional support pig, Piggy Smalls (it's just as perfect as it sounds).
Watch the new video, below.