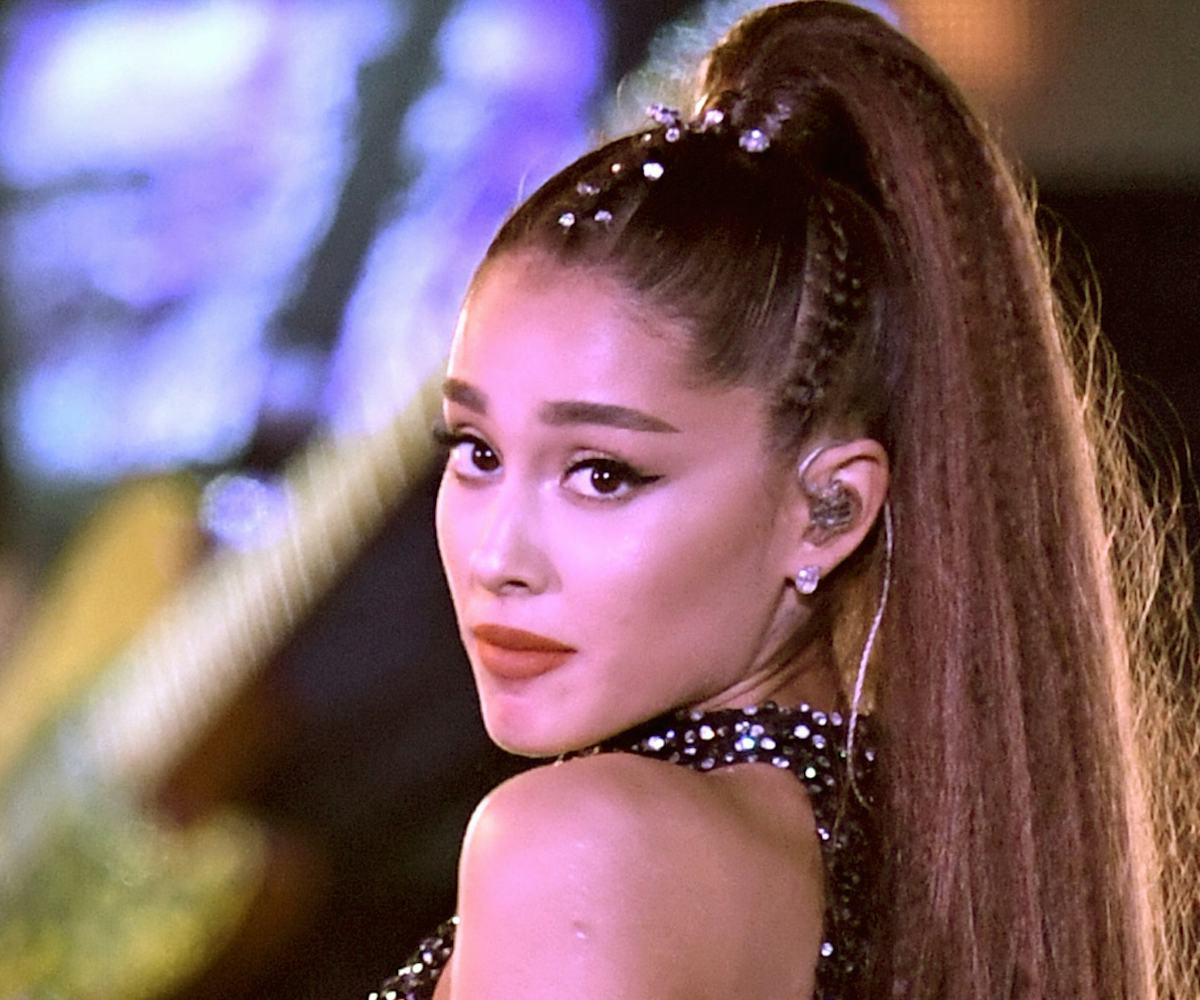 Photo By Kevin Winter/Getty Images For iHeartMedia.
Ariana Grande Drags A Troll Who Accused Her Of Cheating
Ariana Grande just shut down an Instagram troll who accused her of cheating on ex-boyfriend Mac Miller with fiancé Pete Davidson.
Grande and Miller—who dated for almost two years—broke up in May. However, Grande's engagement to Davidson a month later led to speculation that there may have been something fishy going on before she officially called it quits with the rapper.
Yesterday, things came to a head after an Instagram user came for her relationship with Davidson. 
After saying they wouldn't be listening to her new Sweetener track "Pete Davidson," Grande responded by saying, "Awwwww boo fucking hoo Alexa play 'Pete Davidson.'" 
However, the troll didn't stop there. In a follow-up comment, they accused her of cheating on Miller. Obviously, Grande did not take kindly to the trollish "fan" comment. "I didn't but go off. can you like… go stan someone else?" she wrote. "Ur boring." 
See the entire exchange, below.