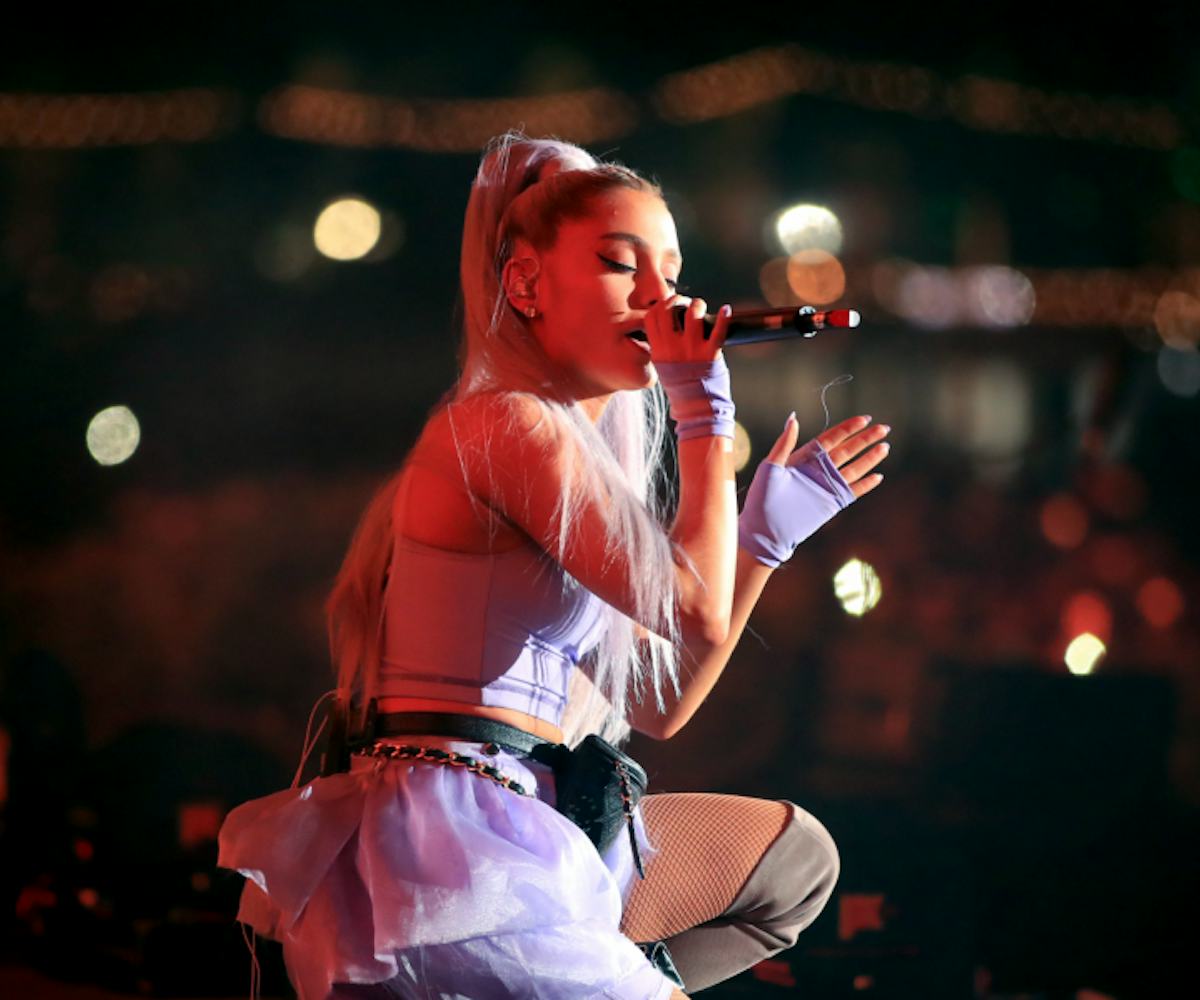 Photo by Christopher Polk/Getty Images for Coachella
Ariana Grande Sang 'No Tears Left To Cry' In A Surprise Coachella Performance
It was her first time performing the new song live
On Friday night, Coachella attendees were treated to a surprise when Ariana Grande made an unexpected appearance on stage. The singer was brought out during Kygo's set to perform her new song "No Tears Left to Cry" live for the first time—less than 24 hours after releasing the music video for the single.
You can see video of Grande's performance of her new single below.
According to Rolling Stone, Grande got in a helicopter just hours after the release to head to the festival for her performance. (The singer even posted an Instagram story from the journey, which you can watch on YouTube.) 
Grande wasn't the only surprise of the night, as Kygo also brought out Jamie Foxx during his set, and Grande and Foxx sang Marvin Gaye's "Sexual Healing." 
Kygo's Coachella set was also an emotional one, as the DJ and producer ended with a tribute to Avicii, who passed away on Friday at the age of 28. Before ending his set with Avicii's "Without You" (Kygo's favorite Avicii song), he addressed the crowd in the clip below:
Today is a very sad day for music. Earlier today, I got the news that Avicii passed away, only 28 years old. Avicii was my biggest musical inspiration, and he was the reason I started making music. So I don't think I would have been on the stage if it wasn't for him. And I know he has inspired a million other producers out there.