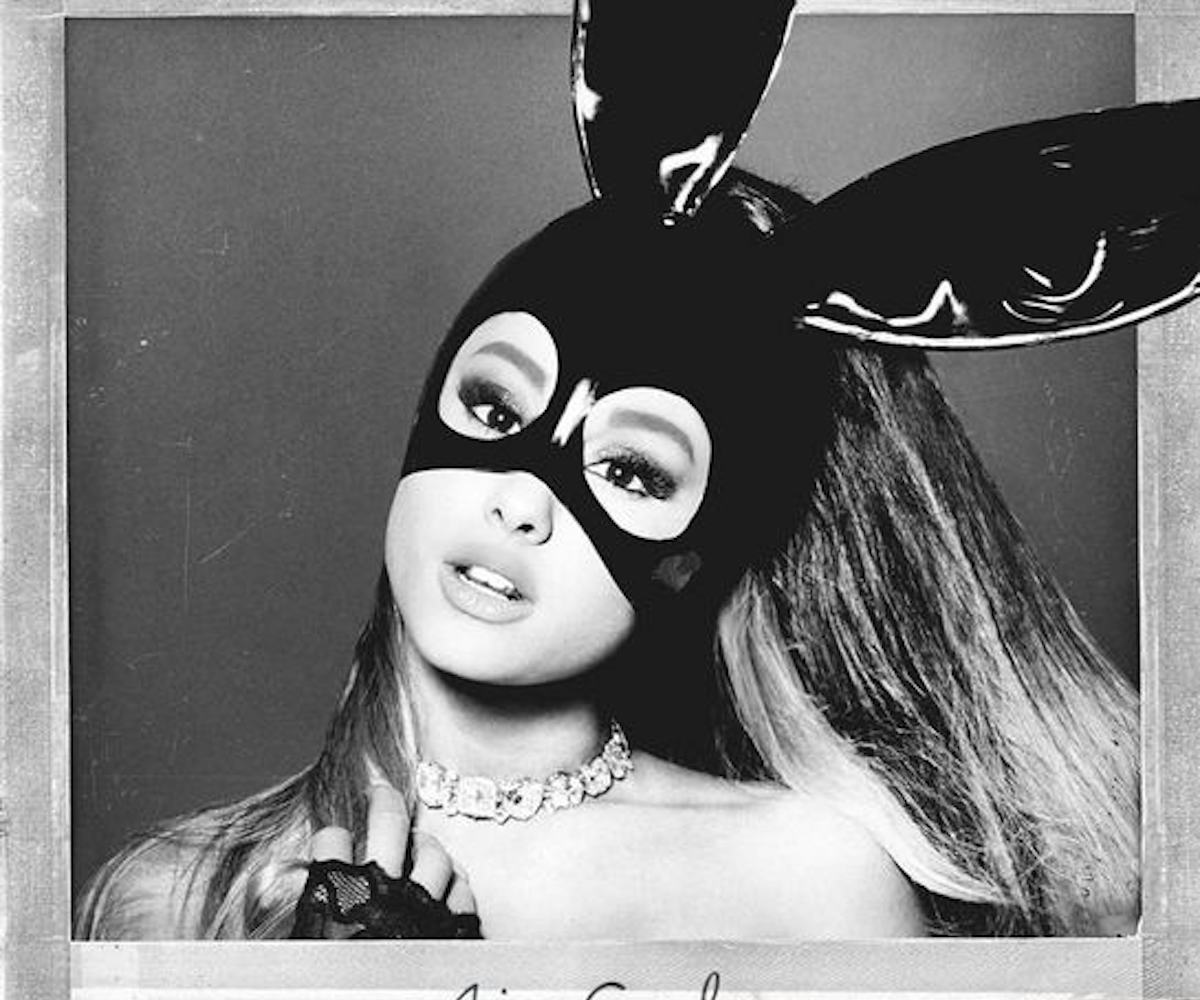 Photo courtesy of UMG Recordings
Ariana Grande's New Album Is Finally Here
Listen to 'Dangerous Woman' now
Happy Release Day to Ariana Grande! The diva-in-training has officially released her highly anticipated third studio album, Dangerous Woman. It feels like we have been waiting for this day for ages, and now that it has finally arrived we aren't quite sure what to do with ourselves. (Obviously, the first thing to do is press play, though.)
We knew that this record was going to be a knockout considering how amazing all of the singles have been, but the whole thing really is something special. Grande continues to evolve to the next level of pop stardom, and we are so here for it. She's a grown-ass woman, and y'all better believe it.
In a Q&A session with Vevo, Grande explained the concept behind the visual for Dangerous Woman. "I feel like DW is a heightened, super version of myself so I wanted her to have a costume. the shot callllller/boss," she tweeted. "sometimes we have to wear armor to protect ourselves!! black latex bunny ear baddie DW is within all of ussss."
Talk about starting your weekend with a bang... When your body is ready, stream the album in full via Spotify, below. If you feel so inclined, Dangerous Woman is also available to purchase on iTunes.