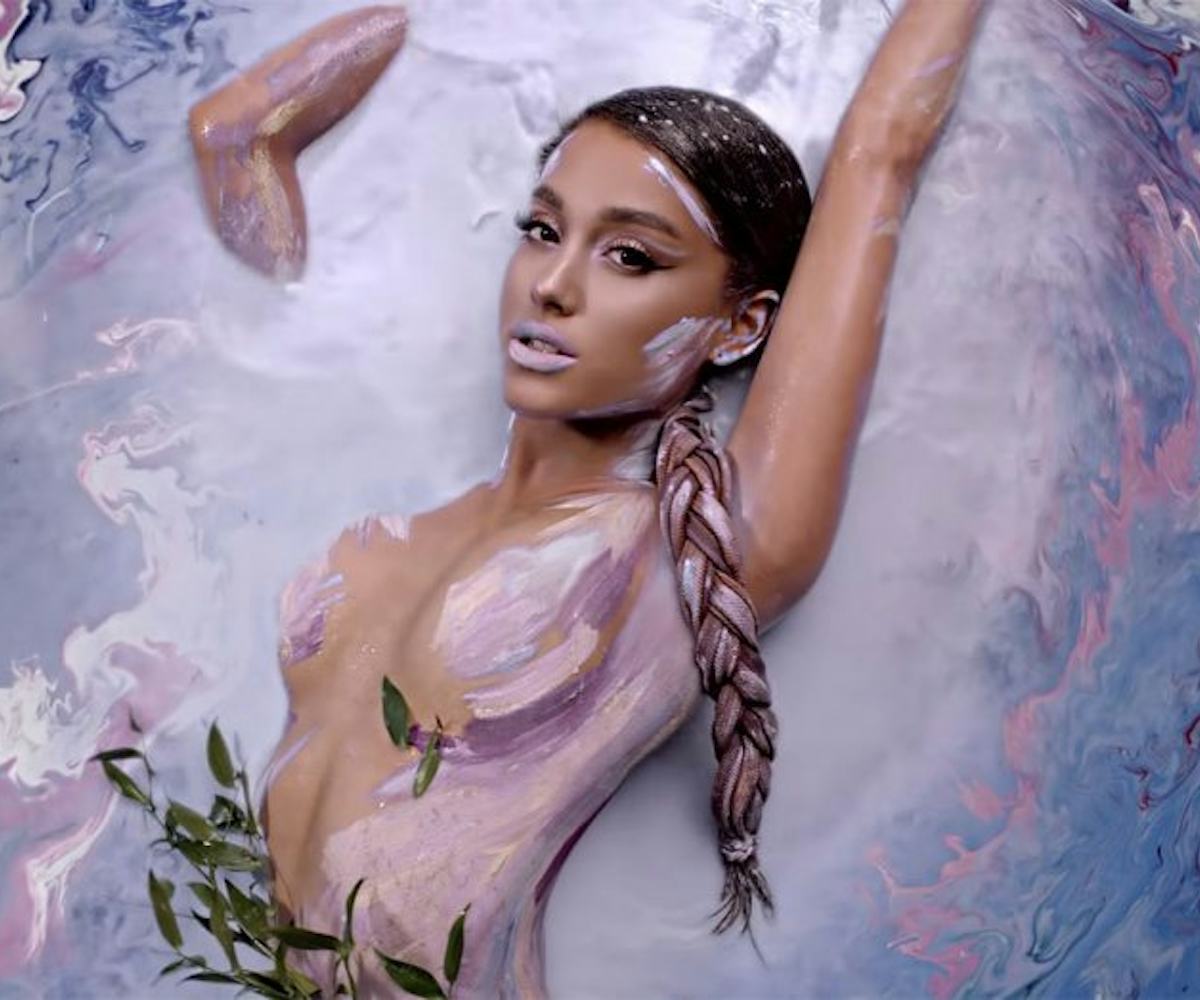 Ariana Grande/YouTube
Ariana Grande's "God Is A Woman" Is A Missed Opportunity
Is this really an anthem for female empowerment?
Let me start with this: I'm a big fan of Ariana Grande. I've had "No Tears Left To Cry" on heavy rotation since it dropped during Coachella's second weekend almost three months ago, and I'm known to belt Ari's lesser-known bops such as "Honeymoon Avenue" in the shower, despite living in a three-bedroom apartment in NYC (probably the size of your hamster's cage growing up). But even for me, a true fan, her recent single was a letdown.
Initially, it wore the guise of a feminist power anthem. It sounded like something that was written for Beyoncé. The exuberance and premise of the chorus gave me chills upon the first listen. I can get behind this, I thought. God is a woman? Couldn't agree more. I've always found it strange that God is so often portrayed as a masculine energy, what with women giving life to everything they touch.
But when I took a closer look at the lyrical content of what's being hailed an "anthem of female empowerment," I noticed it was all on the basis of female sexual prowess: "You, you love it how I move you/ You love it how I touch you / My one, when all is said and done/ You'll believe God is a woman." So before we call this a liberation anthem, let's look at what she's actually singing about: blowing a man's mind in the bedroom. 
Women have been taught our true power lies in our sex appeal since, well, forever. So in 2018, at the height of the #MeToo movement and when women are trying (and succeeding) at rising above our worth being tethered to our sexuality, this is the last thing we need. 
While reflecting on the abundance of reasons women are actually godly beings, I realized sexuality is at the bottom of the list. What's more divine is our unwavering drive and determination to persevere despite the unrelenting patriarchy, and our affinity for getting shit done without obtaining the support or permission of those in power (rich white men).
Yet, this song caters to the same damn thing we've been programmed to prioritize since the dawn of time: male pleasure. The trope has been so exhausted that I'm yawning just typing this. I'm longing for artists to use their influence to write lyrics that delve a little deeper than a man having it any way he likes it. 
Don't @ me if you catch me singing along to this track this summer. It's still a bop. But let's all be wary of the intent behind songs that promote male pleasure as the be-all and end-all, because, TBH, it's the last thing on my to-do list.