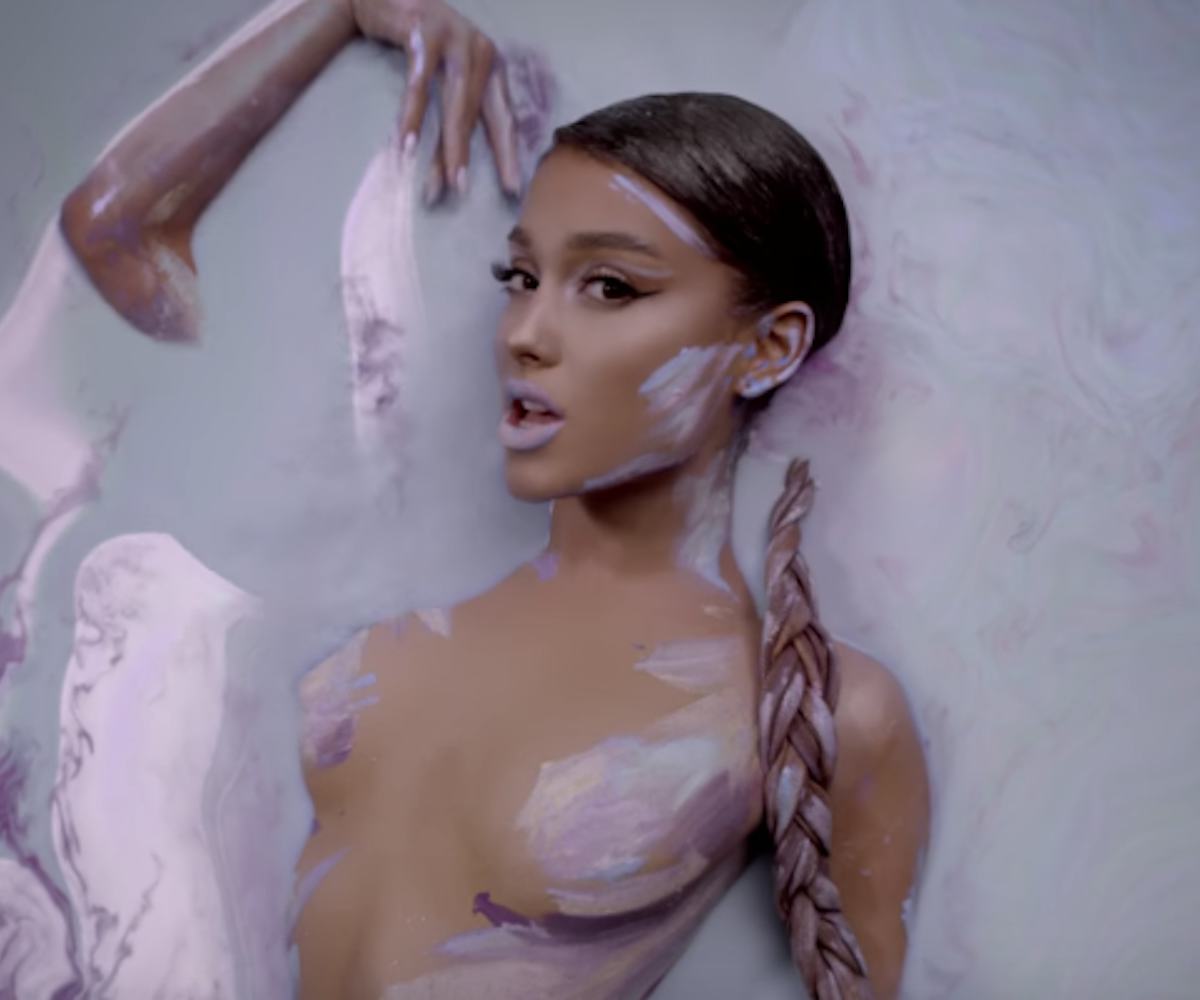 Screenshot via YouTube.
Ariana Grande Is God In This Cosmic New Video
Are you ready for a world as created by Ariana Grande? You better be, because the singer is coming to rule us all in her beautiful new visual for her latest single, "God Is A Woman."
The visual is the third off of her upcoming album, Sweetener, following the releases of "No Tears Left To Cry" and "The Light Is Coming (Feat. Nicki Minaj)." Directed by Dave Meyers, the bold new video sees Grande as the creator of the universe.
Throughout the video, Grande is seen standing among an army of women, caressing Mother Earth, shattering a glass ceiling, reciting powerful words of Madonna, and taking the place of God in a version of Michelangelo's "The Creation of Adam." We're ready to worship her.
Sweetener is due out August 17. Watch the video for "God Is A Woman," below.