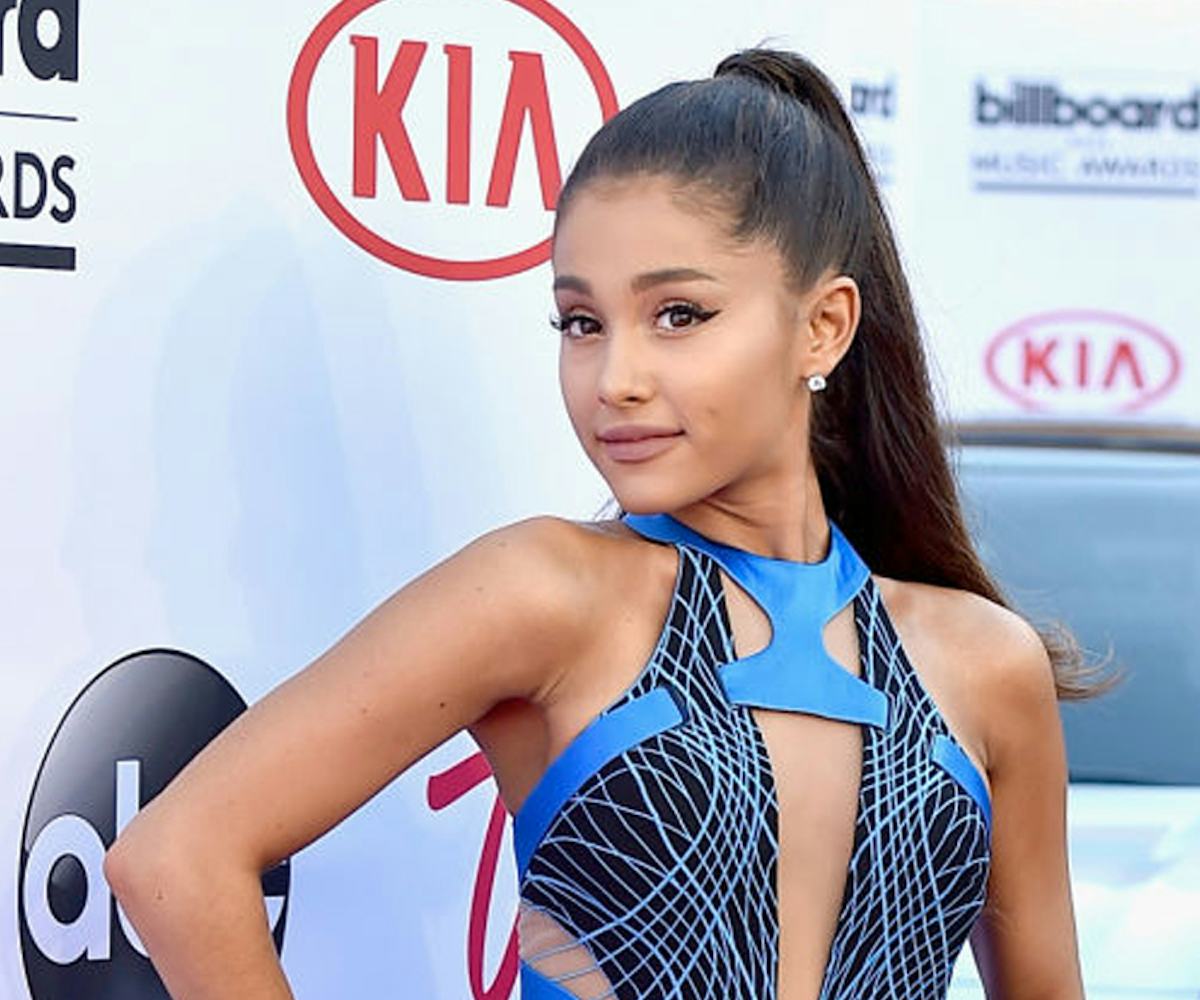 Photo by David Becker / Getty images
Ariana Grande Is Returning To Her Roots In NBC's 'Hairspray Live!'
Ariana Grande is coming back to the small screen. The singer took to Twitter Thursday to announce that she's joining the cast of NBC's upcoming Hairspray Live!. "Most of you know that I'm really just a musical theater geek," she wrote. "Like a really big one… so… my heart is very full re: this announcement." Grande will star as Penny, a role that was played by Amanda Bynes when the beloved musical was adapted for the big screen in 2007.
The steel-voiced singer will join the likes of Kristin Chenoweth, Jennifer Hudson, Harvey Feinstein, Martin Short, Derek Hough, and newcomer Maddie Baillio. "I'm so honored and beyond excited to be a part of this dream cast," Grande added. "I will for sure pass out at the table read." NBC has had a shaky track record with its live musicals, after both The Sound of Music Live! and Peter Pan Live! were received poorly by critics and audiences alike. 
However, Fox nearly broke the internet with their production of Grease Live! which proved that there's still an audience for this unique format if it's done right. With Grande's obvious enthusiasm and boundless talent, NBC looks to be on the right track. 
Hairspray Live! airs December 7 at 8pm ET on NBC.