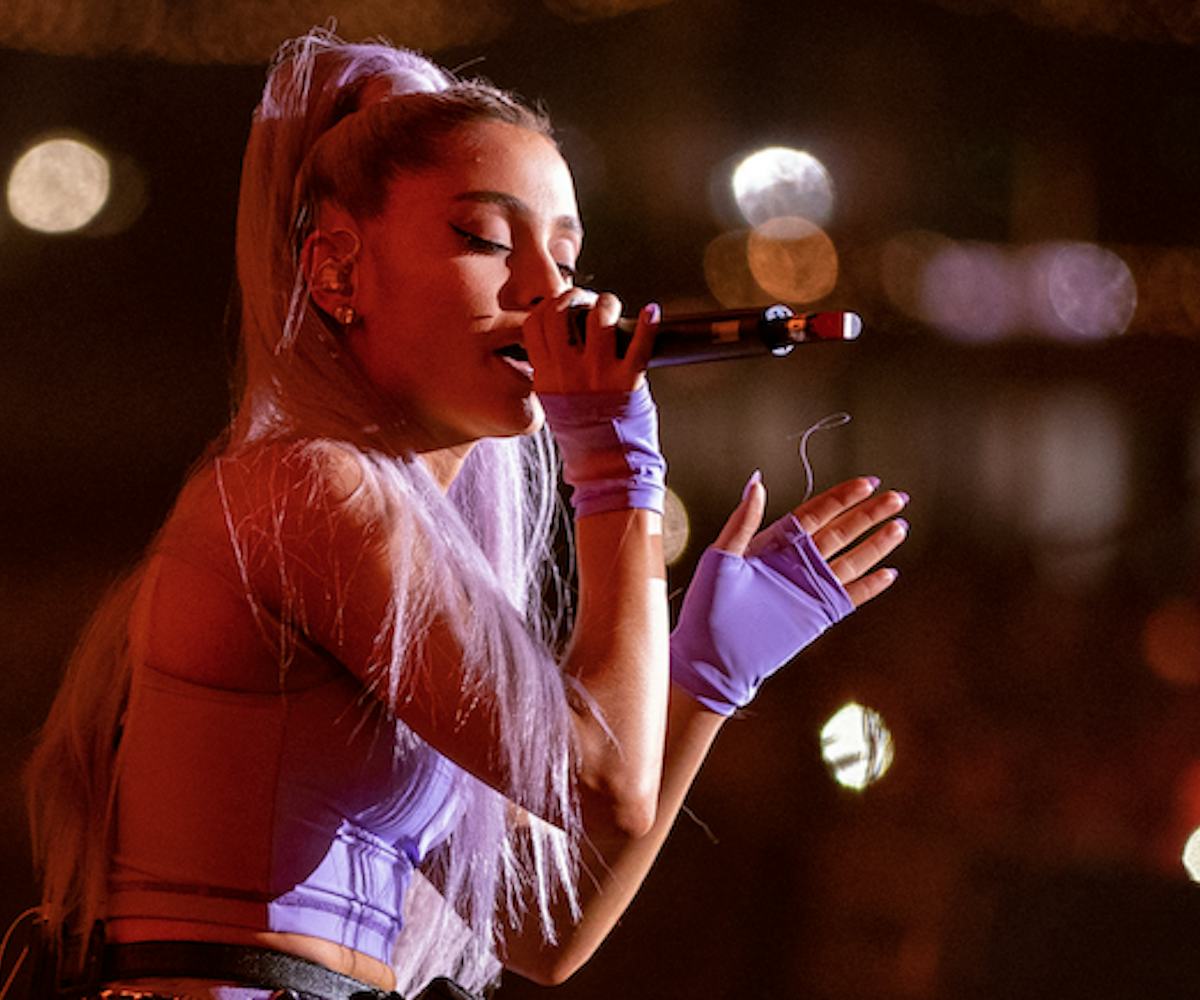 photo by Christopher Polk / getty images
Ariana Grande's Goth Cover Of Kendrick Lamar's "HUMBLE." Is A Treat
A few weeks ago, Ariana Grande blessed the world with her return to music by releasing her latest single, "No Tears Left To Cry," and then surprise-performing it at Coachella. Last night, during her first TV interview in over a year, she continued to melt hearts by giving us adorable renditions of songs, including a '90s diva cover of Drake's "Nice For What" and a "goth" cover of Kendrick Lamar's "HUMBLE."
While appearing on The Tonight Show Starring Jimmy Fallon, the singer faced off against the host for the "Musical Genre Challenge," where she gave an impassioned "Hot Topic-shopping goth" rendition of the Lamar cut. And, it was kind of wonderful.
In addition to the covers, she performed "No Tears Left To Cry" and revealed details about her forthcoming album, which will be called Sweetener. "It's kind of about bringing light to a situation or to someone's life," she explained. "Or about somebody that brings light to your life, or sweetening the situation." 
The album, which will be out July 20, will feature "No Tears Left to Cry," as well as new songs "Raindrops" "The Light is Coming," "God is a Woman," and "R.E.M.," which fans think will be her next single. You can see her reveal more details about the record, below.