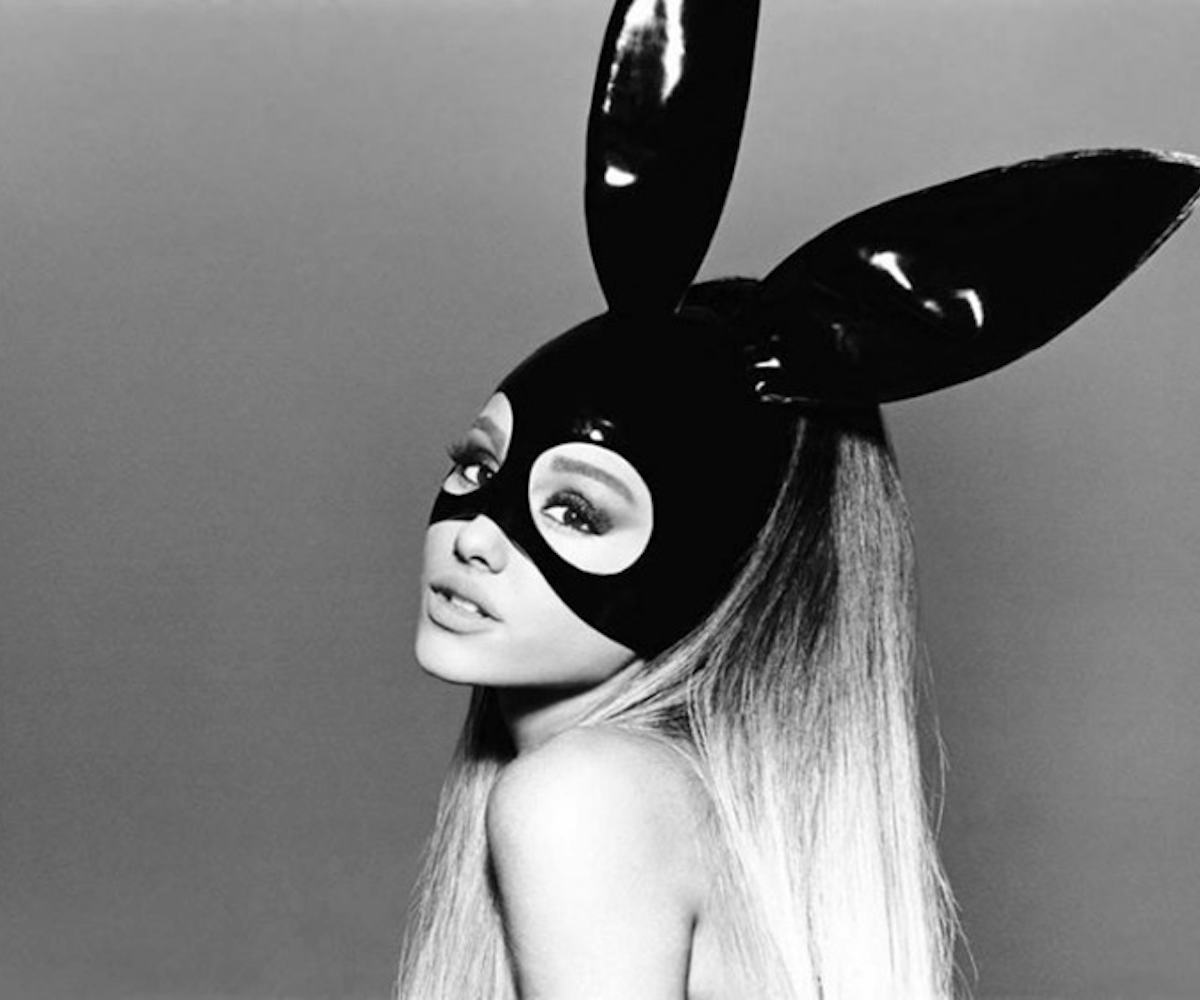 Photo courtesy of Republic Records
Ariana Grande Goes Full Lana Del Rey In New Music Video
The emancipation of Ariana Grande is in high gear. Her third album, Dangerous Woman, is set to drop this coming Friday. Until then, the "Break Free" singer has been fulfilling her promise of teasing a new song every day. Today, that song is "Let Me Love You," and it comes to us in the form a music video.
"I just broke up with my ex," Grande begins. "Now I'm out here single." Though it sounds like the makings of a typical breakup song, know that it's not. This track shows off a darker, sexier, and more mature side of the singer. "Goodbye to the good girl," Lil Wayne raps during his feature verse. "Let Me Love You" is an anthem for rebound hookups. Grande sings about knowing she's better than the rest, being a mess, and how now that she's single, "they will be coming from the right and the left." Basically, girl knows she's a hot commodity and is now exploring all the possibilities—over a two-story loft, Weeknd-inspired track, no less.
The accompanying video tips many hats to Lana Del Rey's oeuvre. Directed by Grant Singer, "Let Me Love You" features a lot of sultry camera glances, writhing around on things people normally wouldn't writhe around on, and grainy lens flares. Grande also tries the curly haired look on for size. It works, if only because this grown-up song deserves a shift in image.
Currently, "Let Me Love You" is an Apple Music exclusive. A preview of it can be found below. Come for the new Ariana Grande, stay for Lil Wayne's mad genius wordplay on Tupac Shakur.
Dangerous Woman debuts May 20.