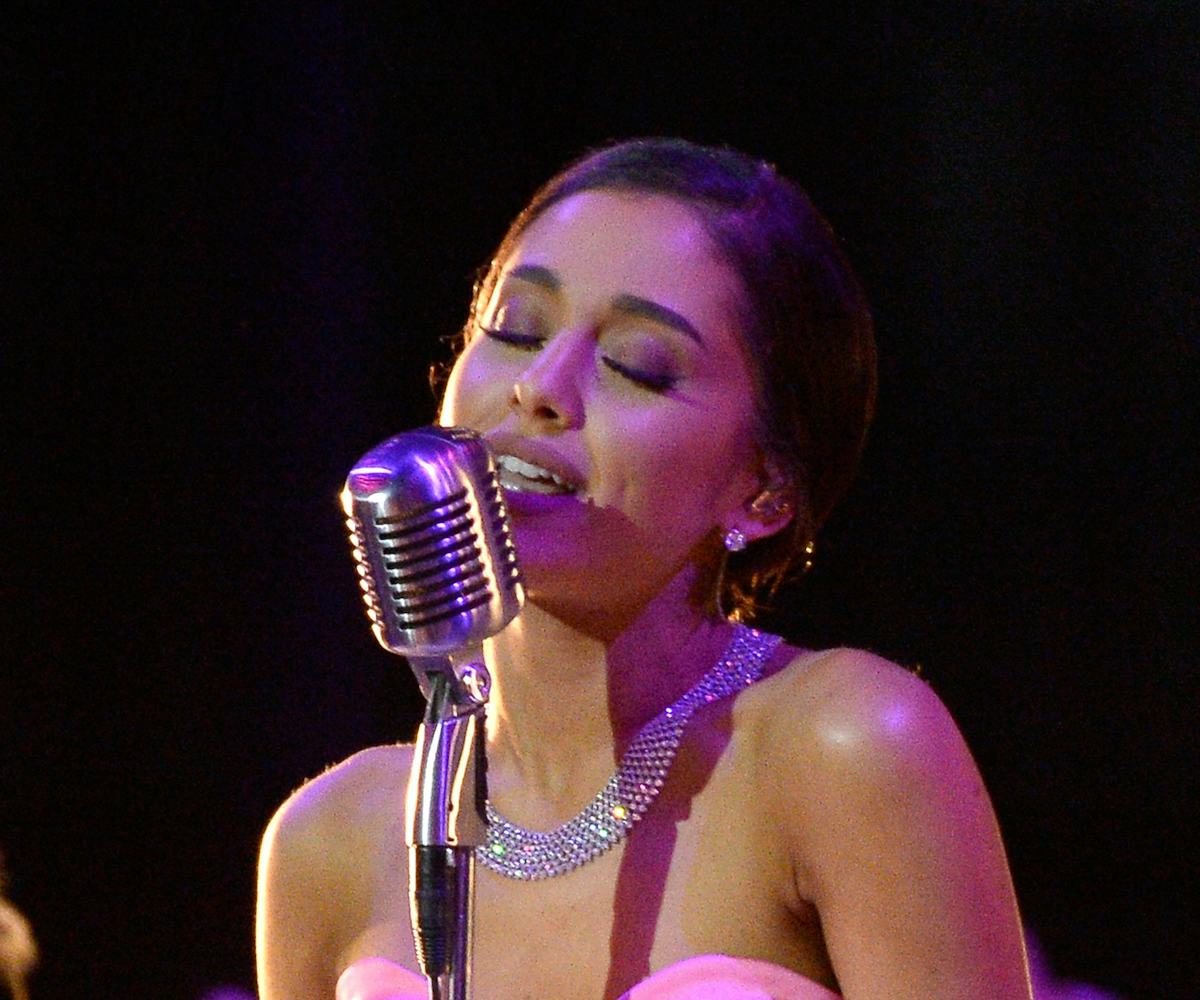 Photo by Kevork Djansezian/Getty Images
Ariana Grande Recruits Lil Wayne For A Hot Breakup Ballad
This will make your ex heated
We are fully aware that Ariana Grande is one Dangerous Woman these days, but when it comes to matters of the heart, she caves in like the rest of us. (Perhaps true love is her kryptonite?) Early this morning, the diva-in-training unleashed a new track titled "Let Me Love You," and it's a slow-burning banger that is meant to bounce off the walls. Ari opens the tune with "I just broke up with my ex/ I just broke up with my ex/ Now I'm out here single/ I don't really know what's next/ But I ain't even trippin', I'm not jealous, lay back." 
The song is a collaboration with Lil Wayne, who contributes some double entendres, name drops, and sings a handful of other dirty things you'd prefer for someone to whisper in your ear. This is exactly what we need to hear as we roll up into spring. From what we have been exposed to so far, this album is going to be way more mature than its predecessors.
Stream the steamy single, below.