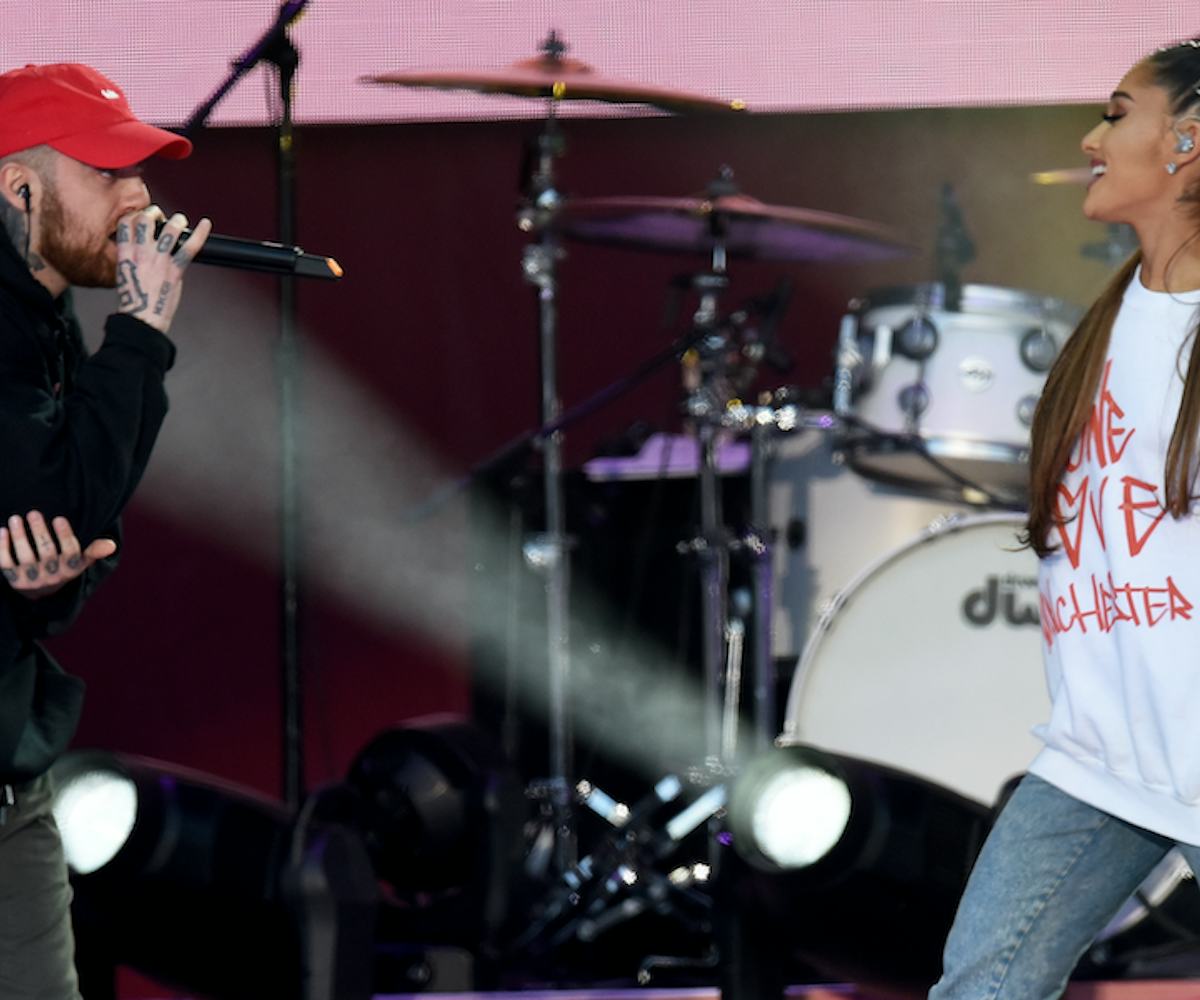 photo via getty images
Ariana Grande Says Her Relationship With Mac Miller Was "Toxic"
She will not be shamed "for a man's inability to keep his shit together"
Ariana Grande recently opened up about her split from Mac Miller. After a Miller fan, Elijah Flint, accused Grande of being the reason behind his recent DUI and leaving him for another man (who is reportedly SNL's Pete Davidson), the singer took to Twitter to let it be known that she will not be shamed or blamed "for a man's inability to keep his shit together."
"How absurd that you minimize female self-respect and self-worth by saying someone should stay in a toxic relationship because he wrote an album about them, which btw isn't the case (just 'Cinderella' is ab me)," she wrote, before stating that she tried to support his sobriety and prayed for his healing. "I am not a babysitter or a mother and no woman should feel like they need to be. Of course I didn't share about how hard or scary it was while it was happening but it was. I will continue to pray from the bottom of my heart that he figures it all out and that any other woman in this position does as well." 
Flint shortly after issued an apology to her, claiming that he "in no way think you are the cause of Mac's shortcomings" and that he "truly worries about his well-being as a fan." "I'm very sorry I hurt you and I'm sorry you feel my tweet stigmatizes women for ending a toxic relationship," he continued. "That wasn't my intention at all."
The exchange ended on a positive note, with Grande thanking Flint for hearing her and telling him she appreciated his response.