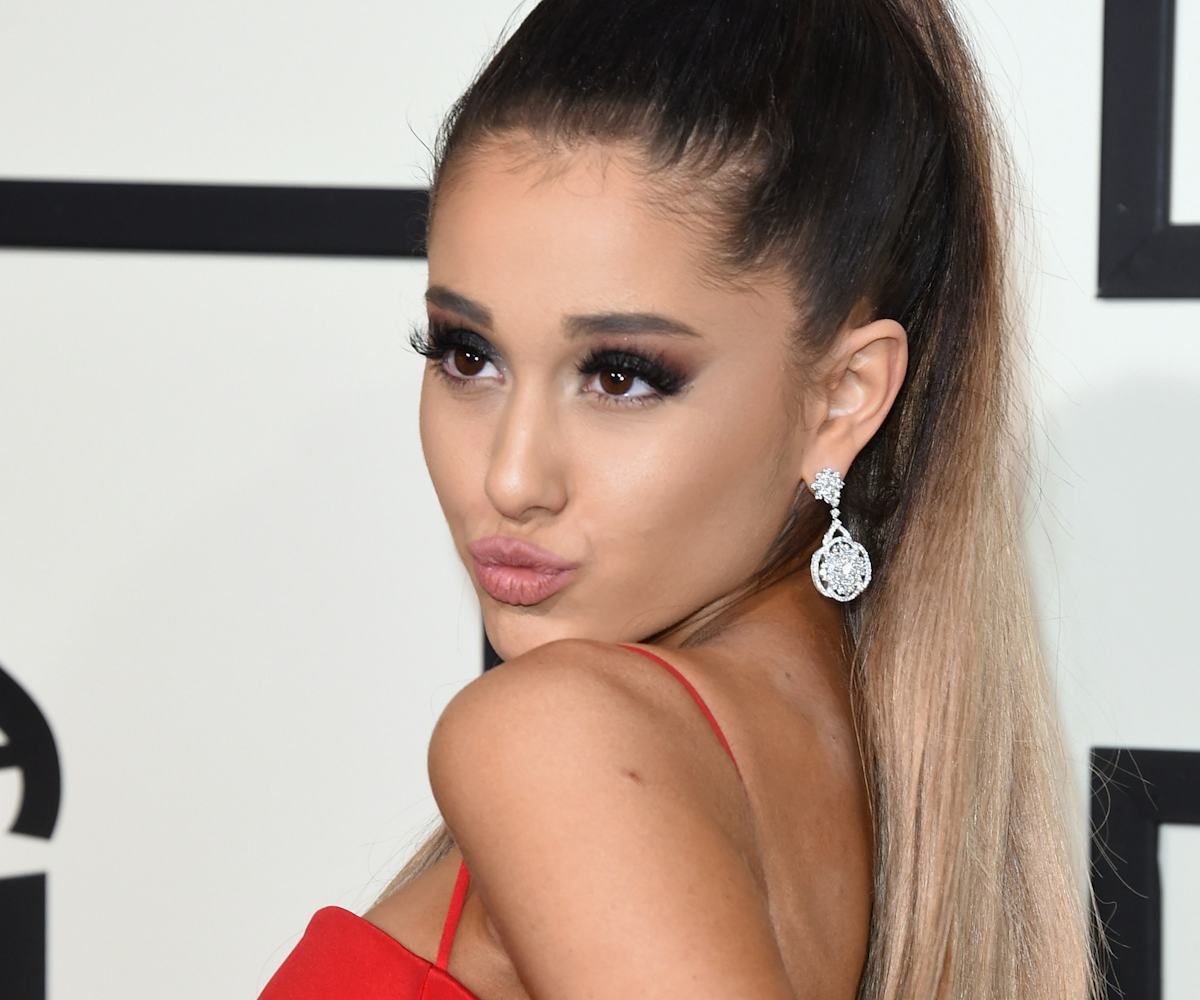 Photo by Jason Merritt / Getty images
Ariana Grande Dropped A Powerful New Song In Vegas
There are a lot of things to love about an Ariana Grande show. From her towering vocals to her inspired dance routines, the steel-voiced pop star puts on one of the best shows in town. But, when she decided to drop a brand new, previously unheard song from her upcoming album Dangerous Woman on an unsuspected audience, well that's just an embarrassment of riches.
Such was the case on Thursday night, when Grande took the stage at the T-Mobie Arena in Las Vegas. After sending the crowd into a frenzy with her extensive catalogue of hits, Grande premiered a song from her new album reportedly called "Leave Me Lonely." It's the kind of soaring ballad that will leave you broken on the floor, picking up the pieces of your former self. We mean that in the best possible way. And, while Macy Gray also appears on the song, another superstar showed up to steal the show. 
Just when the night couldn't get any better, Nicki Minaj showed up to perform "Get On Your Knees," the collaboration with Grande that appeared on Minaj's masterpiece Pinkprint. Will Minaj return the favor on Grande's new record? We'll have to wait until May 20 to find out. Until then, get your butt to an Ariana Grande show, stat.