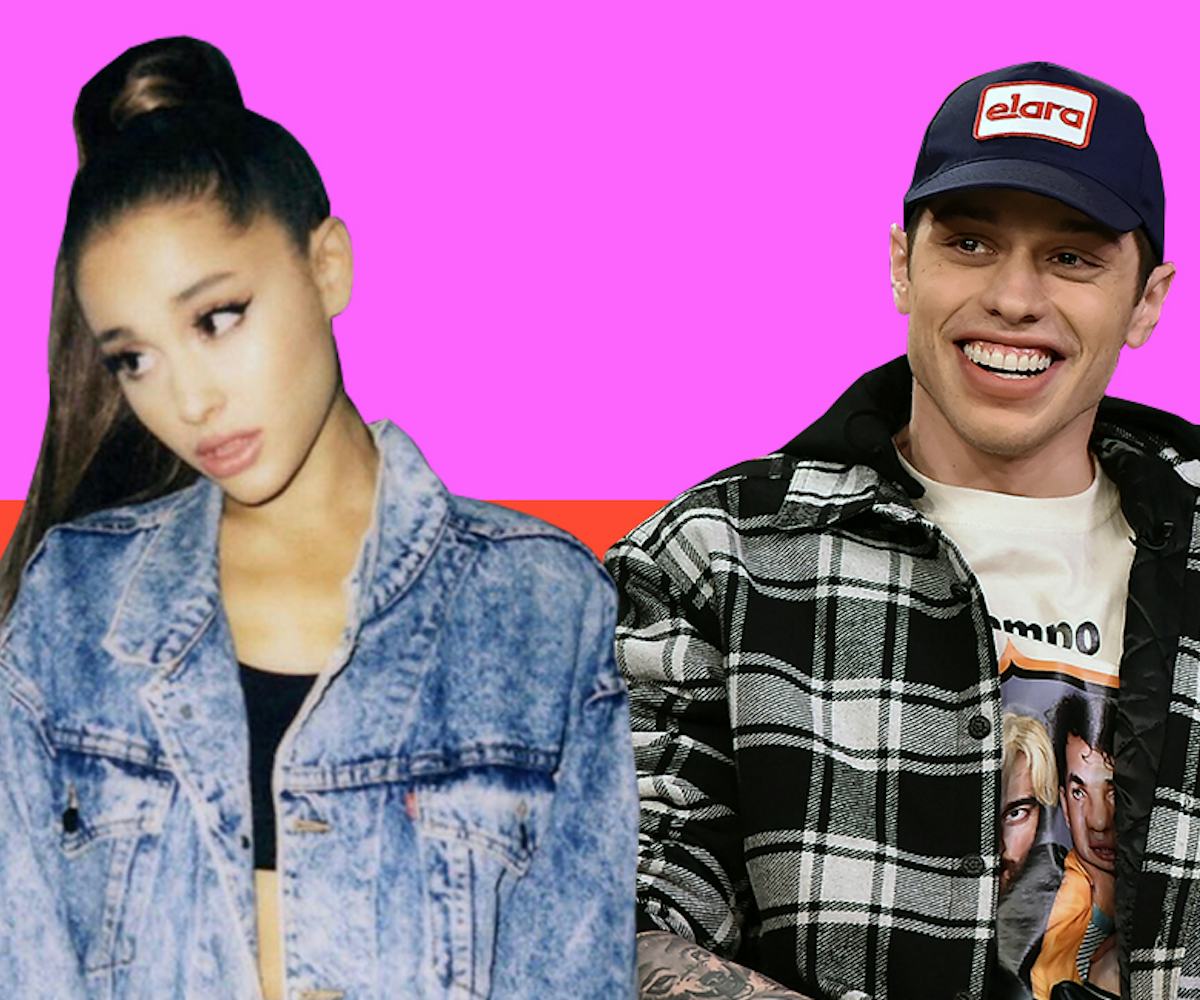 Photos Via @Ariana Grande Instagram & Theo Wargo/Getty Images.
Pete Davidson Is Totally Cool With Being Ariana Grande's Sugar Baby
And keeping the fridge stocked
Pete Davidson is living the good life at Ariana Grande's $16 million NYC apartment—and apparently, all he has to do to earn his keep is to make sure the snacks keep a-coming.
In a new interview with GQ, Davidson admitted that he's pretty happy with how things are going with his fiancée. And why wouldn't he be stoked? As Davidson himself admits, Grande bought the spot, but he gets to hang around there—just so long as he keeps the fridge stocked. "She's really sweet. She's like, 'This is our house,' and I'm like, 'You're very nice for saying that. Thank you for letting me stay here,'" he told the publication. "She's like, 'We're getting married!' And I'm like, 'I know, thank you for letting me stay here.'" 
Though it sounds like the apartment could use more than just food. "It's like, we have six beanbags, but we have no forks—you know what I mean?" Davidson said. "We're learning how to be adults. We're having a really fun time." Fun, sure—but, honestly, it kind of sounds like it's time for Davidson to make an Ikea run.
Read his entire profile here via GQ.