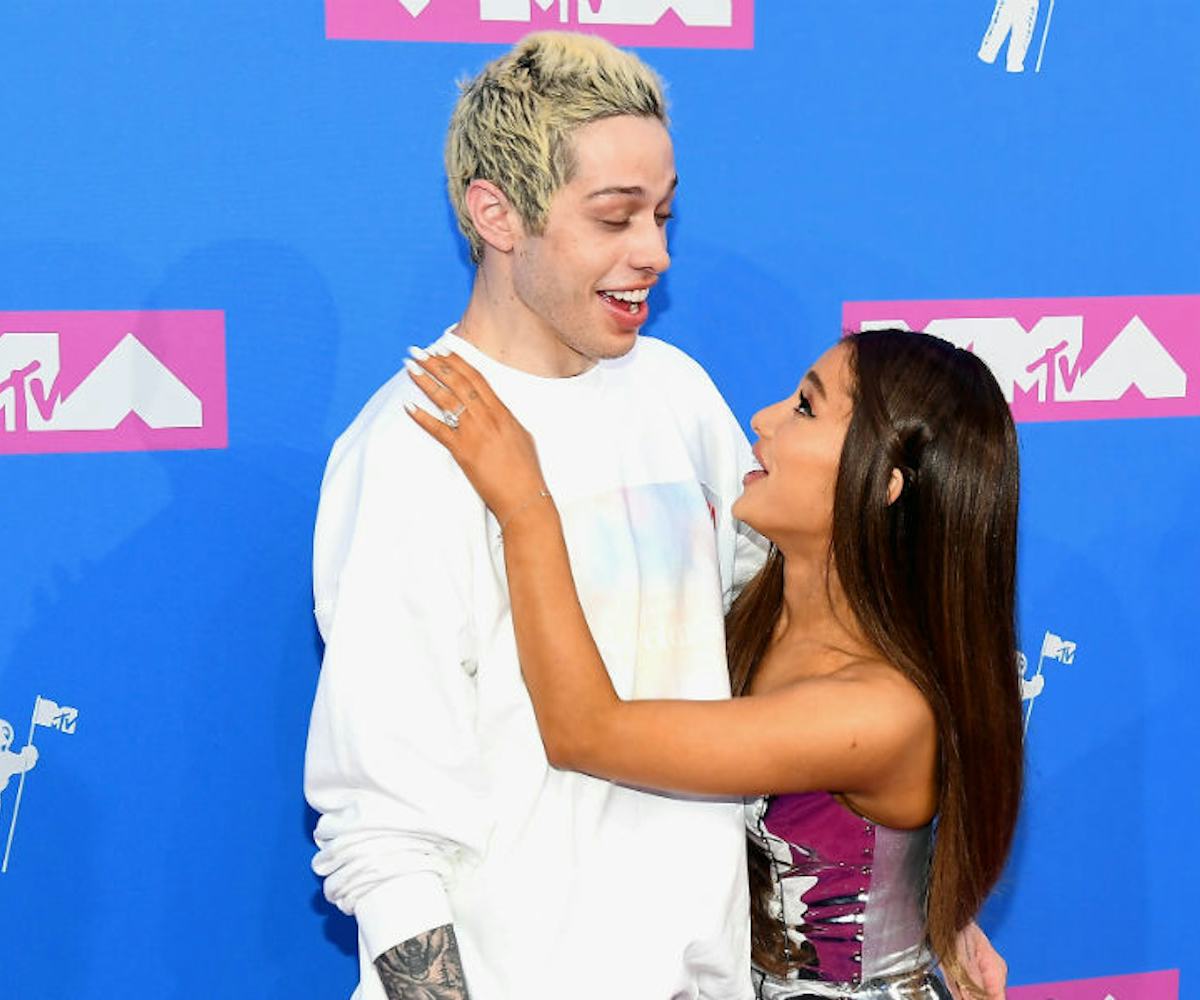 Photo by Nicholas Hunt/Getty Images for MTV.
Ariana Grande Got A Pig, Pete Davidson Got A Tattoo Of It
How much do you love your significant other? Let us count the number of tattoos you have in their honor. For Pete Davidson and Ariana Grande, it's a whole lot, and this weekend, the SNL cast member added one more.
As it appears, Grande got a new baby piglet. She posted an Instagram story of herself snuggled up with the little angel that apparently goes by the name "Piggy Smalls." Then yesterday, tattoo artist Mira Mariah posted a picture of Davidson's new ink, which shows a very cute illustration of the pair's new pet.
We're starting to lose count, but this is just one of many tattoos the couple has dedicated to each other. Davidson reportedly has Dangerous Woman ears, a cloud, and "Grande" written in script, among others. While Grande reportedly has "Pete" inked on her ring finger, a matching cloud, and the word "always" across her ribcage. Nothing says "forever" like putting a needle to the skin multiple times for another person. Just ask Jhene Aiko, who has a detailed tattoo of beau Big Sean on her arm. When celebrities love, they love hard.