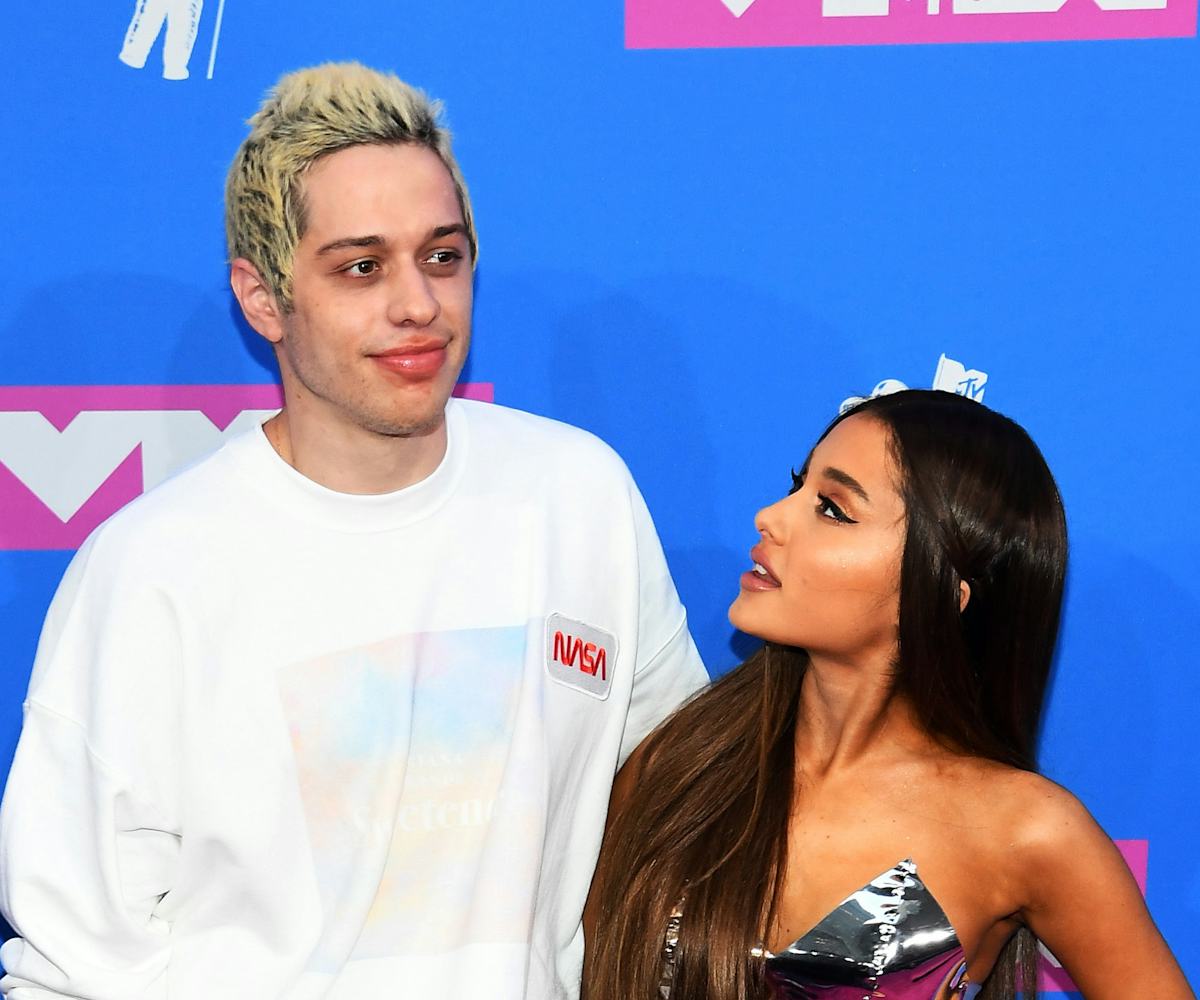 Photo by Nicholas Hunt/Getty Images for MTV
If You're Happy About Ariana Grande And Pete Davidson's Breakup, You're Forgetting All They Gave Us
Where would we be without BDE?
The greatest love story of summer 2018 is over: Ariana Grande and Pete Davidson have split, according to TMZ. The two had been dating since May of this year and announced their engagement in June.
The two have not yet publicly spoken about the reason for the breakup, but a source told TMZ that Grande been in "an incredibly dark place" since the sudden death of her ex-boyfriend, Mac Miller. 
However, it seems that the catalyst for the split might be something more recent since, on Saturday, Grande attended the Saturday Night Live taping to support Davidson, and sources say the two were affectionate backstage. but it seems that things went sour not even a full day later. 
Since the news broke, the internet has, predictably, been going crazy. We get it! These two have been one of the biggest pop culture news stories of the last few months. I mean, without the Davidson and Grande coupling, would the words "Big Dick Energy" have even entered our lexicon? Of course not! And, honestly, BDE is the gift that keeps on giving. 
All to say, while it's totally normal to obsess over the details of this split, just as you obsessed over the details of the relationship, there's no reason to be a jerk about it, no need to be nasty about the fact that Grande titled one of the songs on Sweetener "Pete Davidson," or that Davidson won't have anywhere to live, and New York City's real estate game is no joke. So be better than the internet's grossest trolls. Don't gloat. Don't be a dick. Be grateful that we even got to live in the time of the Summer of Quickie Engagements and Spontaneous Relationship Tattoos. It was fun while it lasted.