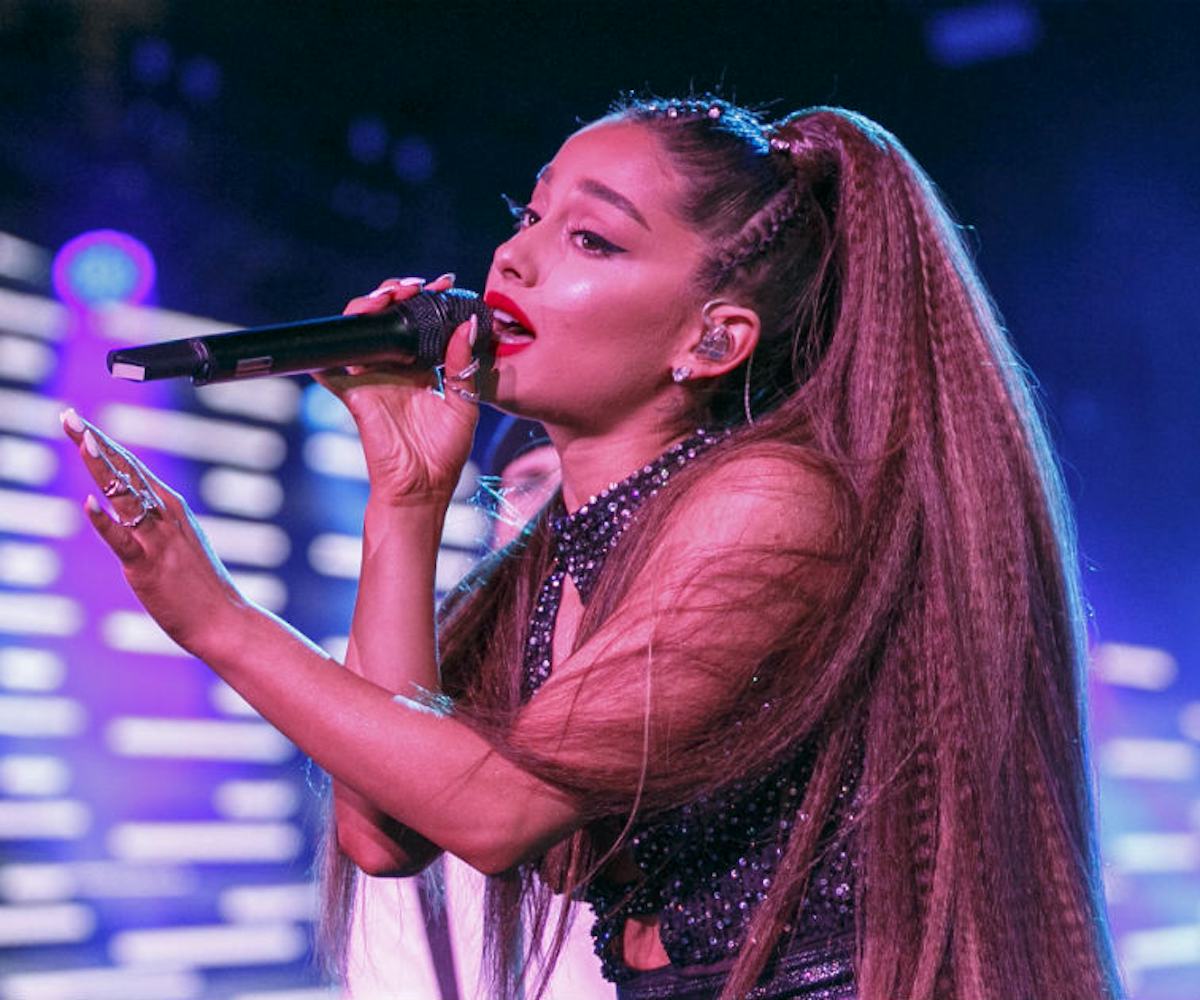 Photo by Rich Polk/Getty Images for iHeartMedia.
Ariana Grande Subtweets Pete Davidson After 'SNL' Joke Proposal
There was one question on everyone's mind after Ariana Grande and Pete Davidson split up (the one after what they would do about all of those tattoos), and that's: How would SNL handle the news? The show—which Davidson is a cast member on—often made (inappropriate) jokes and references to the pair's engagement. It was becoming something of a regular schtick, so many wondered whether the show would just act like the breakup didn't happen, or turn it into uncomfortable punchlines. Welp, looks like they chose the latter, and Grande isn't too happy about it.
In a promo video for the forthcoming episode, host Jonah Hill is joined by Davidson and musical guest Maggie Rogers. In the short clip, Davidson jokingly proposes to Rogers. "Hey Maggie, I'm Pete. You wanna get married?" Davidson asks. Rogers quickly and awkwardly declines and Davidson responds with, "O for three."
Shortly after the video started circulating, Grande posted a series of since-deleted subtweets seemingly referencing the "proposal." "For someone who claims to hate relevancy u sure love clinging to it huh," she wrote, followed up by, "Thank u, next." She also quote-tweeted a fan who wrote, "Tag yourself I'm Maggie" and "liked" a tweet that declared, "SNL is about to milk their breakup just like they did with the engagement." 
Before deleting all of the tweets, the singer reportedly wrote: "K that's the last time we do that."
If you want, you can watch what other ways the show tries to turn the pair's breakup into laughs this Saturday. Or, you can just watch Grande's timeline for her reaction.