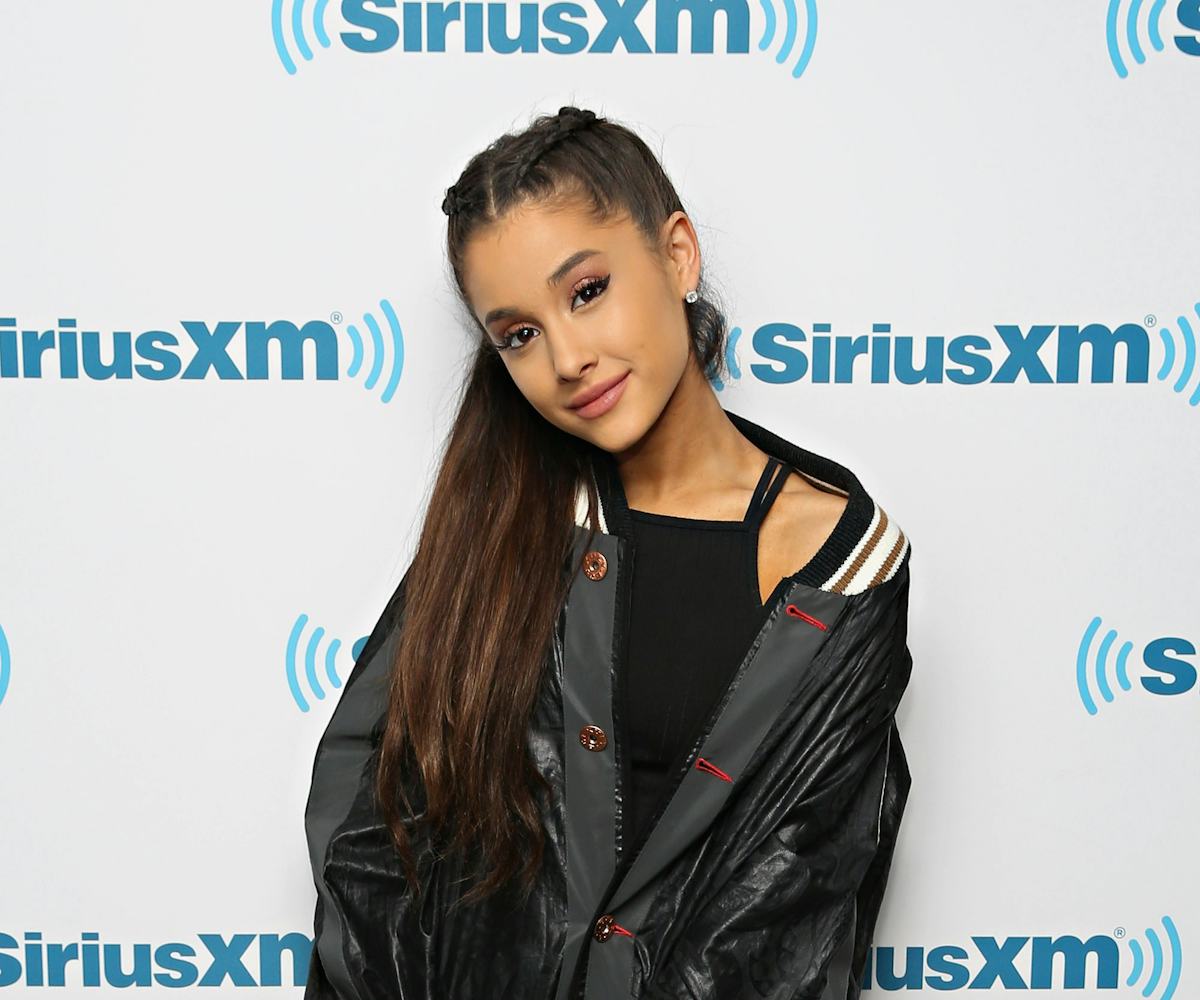 Photo by Cindy Ord / Getty images
Ariana Grande Called Out Sexist Double Standards In Her Greatest Interview Yet
While stars like Beyoncé and Emma Roberts wear their feminism on their sleeves, Ariana Grande has taken a decidedly more low-key approach. In the past, the steel-voiced singer has discussed the double standards that women face, something she doubled down on in an ultra-revealing Billboard cover story. 
During the interview, Grande pulled up a series of tweets from a U.K. radio station that praised Justin Bieber and Zayn Malik for posing topless, while criticizing the likes of Miley Cyrus and Kim Kardashian. "If you're going to rave about how sexy a male artist looks with his shirt off, and a woman decides to get in her panties or show her boobies for a photo shoot, she needs to be treated with the same awe and admiration," Grande says. 
She goes on to paint a vivid and empowering image of what she plans on doing when she's 95. "I will say it until I'm an old-ass lady with my tits out at Whole Foods. I'll be in the produce aisle, naked at 95, with a sensible ponytail, one strand of hair left on my head and a Chanel bow. Mark my words. See you there with my 95 dogs." Okay, so maybe that dog thing is a bit of a stretch, but Grande has come a long way since breaking out as young, doe-eyed Nickelodeon star. 
Grande, whose latest album Dangerous Woman is out Friday, has evolved into one of our most outspoken pop stars, as evidenced by the no-holds-barred interview she gave Billboard. Other highlights include quotes about her not-so-secret relationship with backup dancer Ricky Alvarez ("We're happy. I'm a very happy girl."); Twitter beefs ("I hate drama."); and the way in which she relies on her alter ego "Super Bunny" ("She helps me call the shots.")
Read the whole interview here.