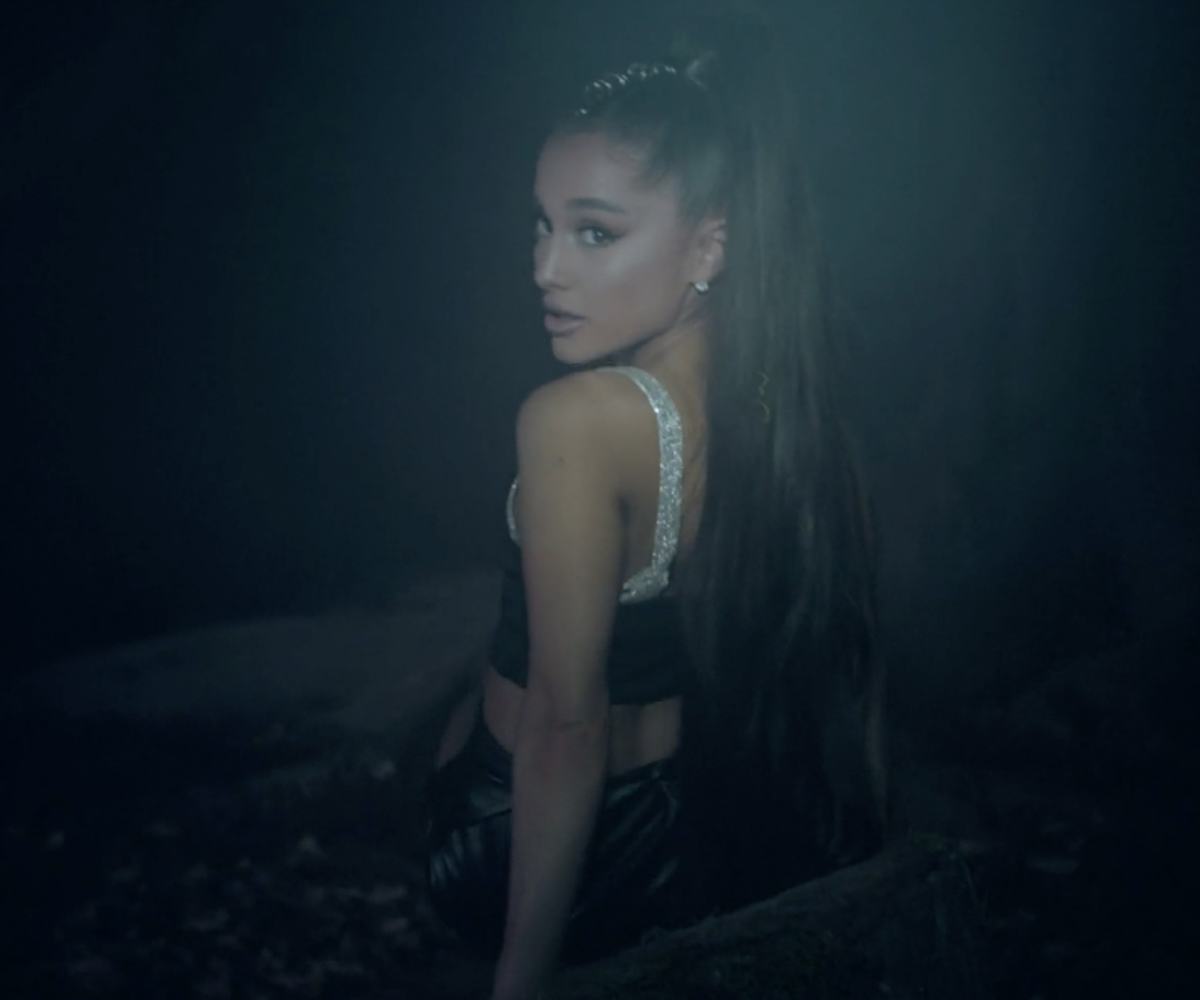 Ariana Grande And Nicki Minaj Await The Light In A Moody Forest In New Video
"The Light Is Coming" premiered on Reebok's website
Ariana Grande and Nicki Minaj are back at it again. This time, the duo is banding together for "The Light Is Coming" song and video.
The visuals, which debuted exclusively on Reebok's website (Grande has a partnership with the sports brand), find the two in a dark forest. First, Minaj appears in a floor-length puffer surrounded by smoke. Then, Grande appears with a literal ball of light and proceeds to slink, skip, and dance around trees. In the end, the light comes  in the form of red lasers and LED spheres.
This is the pair's fifth collaboration and the second off of Grande's upcoming album Sweetener. It's no "No Tears Left To Cry" levels of creative, but it will hold us over. We're also awaiting the video for "Bed," which both Minaj and Grande have been teasing.
We'll just heed Grande's promise that "the lightness is coming to get back everything the darkness stole" and that new, exciting tunes are coming soon. Sweetener, on the other hand, is coming August 17. 
See the video here.