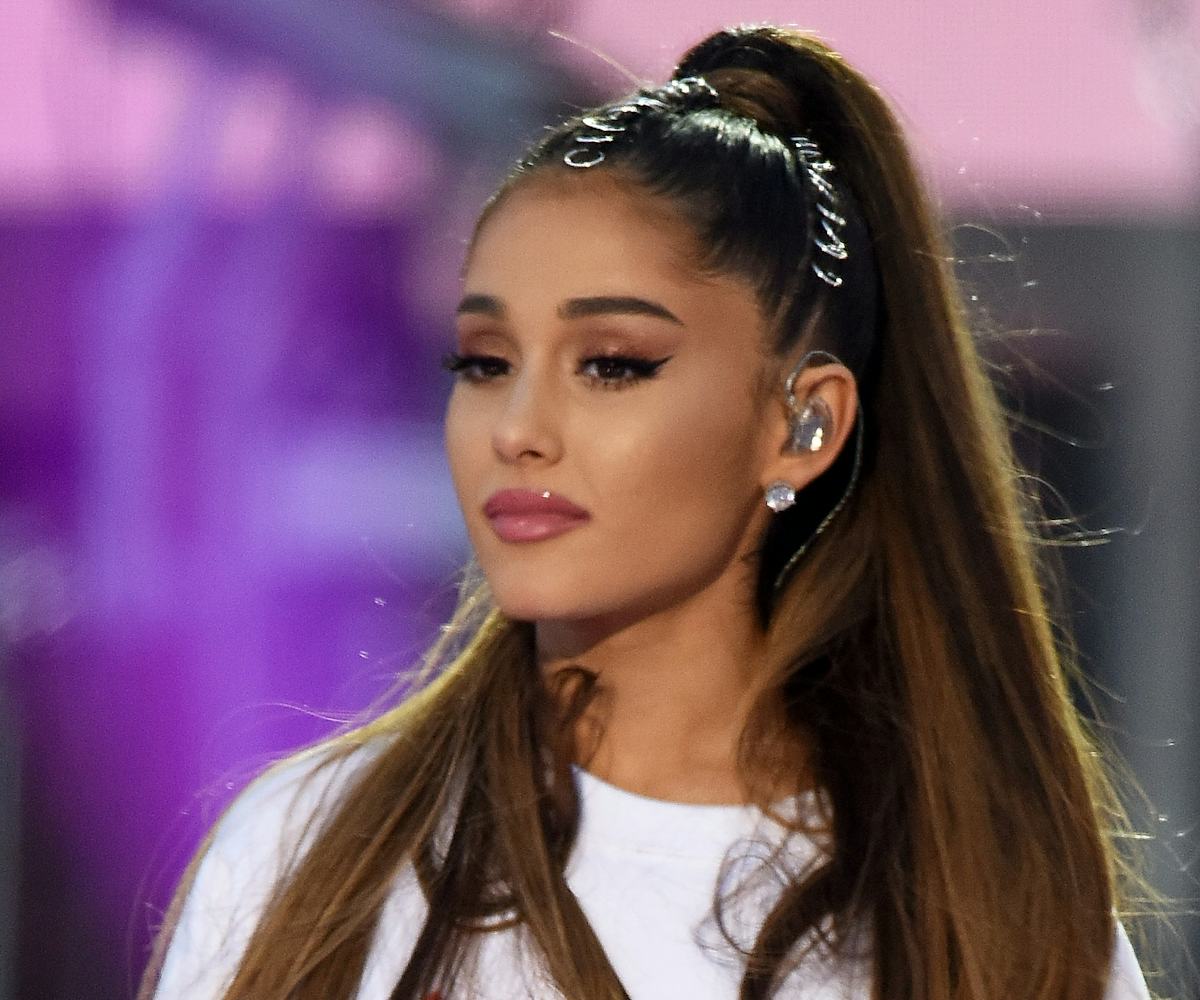 Photo by Getty Images/Dave Hogan for One Love Manchester.
Ariana Grande Says She's Been In Therapy For Over A Decade
And reveals how the Manchester attacks made her feel like she "couldn't breathe"
Ariana Grande just got real about the mental health issues she's experienced as a result of the May 2017 terrorist attack that occurred at her sold-out concert in Manchester, England.
Grande—whose concert was targeted by a suicide bomber who detonated an explosive which left 22 dead and 500 injured—has talked before about the PTSD and anxiety she's experienced post-Manchester. However, in a new interview with Elle, Grande also revealed that the tragedy has triggered physical symptoms of her anxiety. 
Even though Grande says she's been in therapy for over a decade, following the bombing, she apparently began experiencing really "wild dizzy spells" that make her feel like she couldn't breathe.
"I would be in a good mood, fine and happy, and they would hit me out of nowhere," she told the publication. "I've always had anxiety, but it had never been physical before. There were a couple of months straight where I felt so upside down." However, she says she's channeled this difficult experience into her music. Revealing that her mental health influenced her forthcoming Sweetener track "Get Well Soon," Grande told Elle that the song is "all the voices in my head talking to one another."
Read Grande's entire profile here.