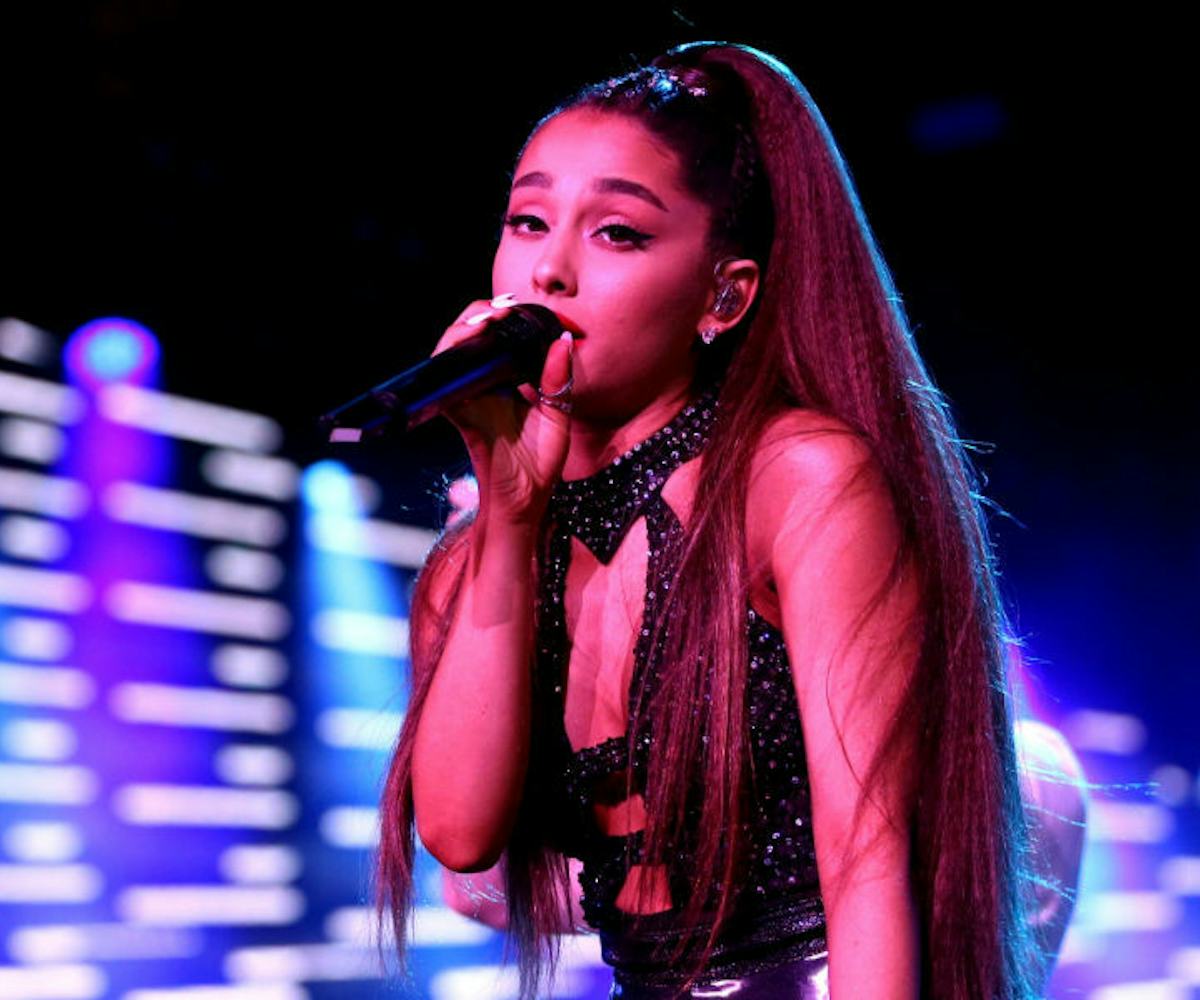 Photo by Rich Polk/Getty Images for iHeartMedia.
Ariana Grande Continues To Surprise Us With Song Covers
Her latest: Thundercat's "Them Changes"
Ariana Grande might make bubblegum pop tracks, but her own musical interests run the gamut. For instance, she considers herself to be Imogen Heap's number one fan, her and Pete Davidson sang Evanescence at her birthday party this year, and have you heard her Celine Dion impersonation? Iconic. She likes—and has!—the range, and she showed that off recently with her latest cover.
For her first-ever appearance on BBC Radio 1 Live Lounge, Grande started out singing some tracks from her recent album, including "No Tears Left To Cry," "God Is A Woman," and "R.E.M." Afterward, she launched into a surprise rendition of Thundercat's 2015 song "Them Changes." She calls the track her "favorite song of the past year and a half" and Thundercat a "super brilliant artist." Just like our feelings toward Sweetener, our adoration for Grande continues to grow more and more with time. We love an artist with an eclectic musical palette almost as much as we love a good unexpected cover.
Before singing, Grande warns that her version isn't going to be nearly as good as the original, but we beg to differ. Listen for yourself here. The cover starts around the two-hour-and-40-second mark.